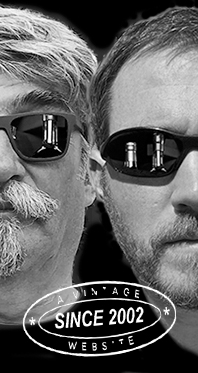 Home
Thousands of tastings,
all the music,
all the rambligs
and all the fun
(hopefully!)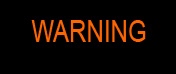 Whiskyfun.com
Guaranteed ad-free
copyright 2002-2020



The Confined Sessions
More whiskies with no name

Sounds a bit like a Neil Young song, no? Or by the band America?

Uisge Teine 12 yo 2007/2019 (53.5%, Svenska Eldvatten, blended Scotch, bourbon barrel, cask #SE110, 253 bottles, 2019)


A vintage single cask blend, that's interesting. Let's see if we find a lot of grain whisky… Colour: white wine. Nose: I do find some grain whisky indeed, with these whiffs of varnish, popcorn and coconut water, but that could be some light malt as well. Then apple pie, tarte tatin, raw barley, and notes of ale. With water: more malt, more natural vanilla, brioche, a wee touch of aniseed… I have to say I like it more now. Mouth (neat): typical, once again. Cappuccino, café latte, jelly babies, marshmallows and cereals. Buttered popcorn and wafers. With water: and once again water really enhances it, even if that wouldn't totally change the style. Butterscotch, carrot cake. Finish: somewhat long, with a little chocolate and coffee liqueur (Kahlua) as well as a feeling of having had sucked an orange drop. Comments: easy and firm at the same time. Very good for a blend.


SGP:631 - 82 points.

Uisge Teine 16 yo 2003/2019 (56.2%, Svenska Eldvatten, blended Scotch, hogshead, cask #SE109, 196 bottles, 2019)


Colour: straw. Nose: a rougher, wilder style, with more smoke, earth, stone and a rather unusual combination, between lapsang souchong and pine-y essential oils. Some lovely umami-y touches as well, that always works. Also strawberry yogurt and , well even more lapsang souchong. Did anybody use juniper wood at some point? With water: gets straighter, more mineral. Lovely nose, a bit old-school now. Mouth (neat): yep! Once again a feeling of green smoke, juniper wood, thuja, smoked tea, caraway, an a good maltiness behind that. Someone must have had some fun composing this blend. With water: very good indeed. More fruits this time, peaches, papayas… While it got just a wee tad thinner. Finish: medium, creamy, with more oranges. No complains then. Comments: super well done!


SGP:543 - 85 points.

Highland Malt 32 yo 1987/2019 (49.9%, Maltbarn, 159 bottles)


Don't you think it is a little sad that these excellent bottlers just couldn't tell you about the origins of this (most probably) excellent thirty-two years old malt whisky? Colour: stunning gold. Nose: honeys, marmalades, and touches of limestone and flints. Then dried figs, beeswax, maple syrup, pine needles, drop of miso and Bovril, and just a few drops of amontillado. Not even sure this is a sherry cask – well it sure should be. Mouth: very tense, rich, with a green/bitter side that balances the dried fruits, raisins, figs… As if someone would have added a drop of Chartreuse to a classic Macallan. Finish: rather long, with a tiny spoonful of cold-brewed mocha poured in. A little leather in the aftertaste. Comments: as long as they've got ages and vintages, we're fine. Imagine one day post-Covid, no name, no age, no vintage, they'll call their whiskies 'Blah'. Seriously, I believe it's the opposite that'll happen, back to loyal behaviours! Oh and Maltbarn, this was excellent.


SGP:561 - 89 points.

Elements of Islay 'Peat & Sherry' (56.8%, The Whisky Exchange 20th Anniversary, Islay blended malt, 2019)


Hush hush, we're late once again… Colour: deep gold. Nose: It's not because I've mentioned lapsang souchong only a few minutes ago, but this really reeks of lapsang souchong, with a few lotus flowers and peonies thrown in. Some kind of tea, really. Absolutely not your average Islayer, this is very modern, it's even got echoes of Dutch-hipster geneever. With water: crème de menthe, more lapsang, sauna oils, dried figs. Mouth (neat): modern. Marmalade, juniper, lapsang, strawberry jam, Korean smoked oysters (not making this up, I promise), some caramel, Cointreau… Maybe was this made in a secret lab somewhere in London? At Bimber's? With water: very good, I'm afraid. Some aspects even remind me of Lost Spirits' best works over there in Donaldland. Finish: long. Comments: desperately modern and disappointingly excellent. I'm still calling this a guilty pleasure, but I'm sure that's more or less just me. Old Catholics, you know…


SGP:566 - 87 points.

Port Askaig 12 yo (47.8%, Elixir Distillers, 2020)


Still Caol Ila? Colour: white wine. Nose: you bet. Lime, crabs, oysters, seawater, ashes, sheep wool, tangerines. Let's keep this short and sweet, if you agree. Mouth: I've always thought that Cao Ila was proof that large and almost 'industrial' facilities (no it's not the settings that would make a production site more or less industrial) can make perfect malt whisky. With even a feeling of terroir, which takes the biscuit since the barley comes from all over the world whilst the new make leaves the island in tankers as soon as it's been distilled. And yet, this is just a perfect whisky with a true 'feeling of the place'. Go figure. Finish: tangerines and oysters. Have to try that one day – sounds like a perfect lockdown occupation, no? Now go find oysters in Mitteleuropa these days… I think we'll go for a bottle of the new Port Askaig 12 instead! Comments: just impeccably zesty.


SGP:556 - 88 points.

Port Askaig 18 yo (50.8%, Elixir Distillers, for USA, 2020)


This is a single cask. Early 2000s distillate, perfect, that's when the Malt Maniacs visited and tried all the buttons in the control room while no one was watching. Colour: straw. Nose: but of course, olive brine, diesel oil, oysters, newspapers of the day, ashes, seawater. This is pristine, Christine. With water: wool, old jacket, fisherman's nests, hessian, stuff like that. Mouth (neat): rather rounder than others, but full, rather jammy, with quite a lot of marmalade, some kind of smoky Turkish delight, a feeling of cask-strength margarita, and this lovely saltiness that just always works. But where the heavens does it come from? Only specific molecules that trigger saltiness on our palate? I never bought that theory. With water: still sweeter and fruitier. Finish: medium, on Jaffa cakes and marzipan. Comments: a rather rounder CI – if it's well CI – but quality's very high. Naturally. Hope no one ever going to requisition these…


SGP:644- 88 points.

I think another anonymous peater would be in Ordnung before we close the doors for today… Indeed peat makes you speak German, ever noticed that?

Smoking Islay (58.5%, Blackadder, Raw Cask, blended malt, The Spirit of Legend, cask #2018-05, oloroso finish, 345 bottles, 2018)


Sure it's a finish, but I'm sure this will be okay. Colour: gold. Nose: it was light, nutty oloroso, which also imparted touches of Maggi and gunpowder. In moderation, that gunpowder. Other than that, smoke, seawater, iron, seashells, and asparagus velouté. And walnut wine. With water: fumes, old garage, struck matches and, err, plain s……. Mouth (neat): ooh, this is powerful! In a way it's the opposite of Elixir's Peat & Sherry, which seemed to be composed with maximum care and even reflexion, while this one's just raw, rebellious, and boisterous. With water: oranges will save the world! They sure saved quite a few whiskies already. Marmalade aplenty. Finish: long, a tad leathery, marmalade-y, smoky. Comments: just wild and very good. Get your silver hipflask ready.


SGP:555 - 85 points.

Please stay healthy and sharp.