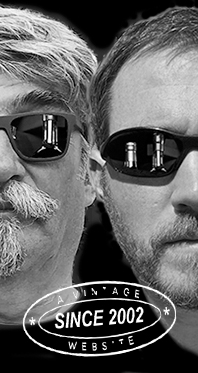 Home
Thousands of tastings,
all the music,
all the rambligs
and all the fun
(hopefully!)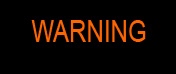 Whiskyfun.com
Guaranteed ad-free
copyright 2002-2020



That's to say Glenm*rangie without any excessive oak, wine, and even without a brand name. In my view too many OBs have become too 'branded', too 'commercial', and quite possibly not as good as they used to be in the old days. It's also true that official Glenmos have fallen off our radar quite some years ago already as most new ones were NAS and kind of randomly flavoured; that's what we call the Doritos syndrome. And frankly, I believe I'm not going to shed any tears, especially since the IBs are doing a great, if anonymous, job. It's just that the indies have to be a bit cryptic and clue-y, if I may say so, since they can't use the name of the Distillery.

Westport 1997/2014 (55.4%, Berry Bros & Rudd for La Maison du Whisky, cask #3291)
A 'teaspooned' Glenmo with that lovely retro label from BB&R's. Colour: white wine. Nose: yeah, perfect. No official bottling will ever let this wonderful tart, all lemon-driven style shine through. Luminous lemongrass, balm, kiwis, lemons, basil, coriander leaves, with this wee chalkiness in the background that's always great news when it appears. Also touch of liquorice and touch of aniseed. And no wine and no vanilla, h.u.r.r.a.y. With water: indeed, there is a little vanilla now, but that would be proper natural vanilla and not exactly vanillin. Great nose when reduced too. Mouth (neat): incredibly lemony, citrusy, tense, with a little sharper honey coating all that. Excellent indeed. With water: superb, grassier, with quite some menthol and liquorice, a little aniseed again, and simply artisan limoncello made by a proper Italian mamma. Always the best. Finish: long, with unexpected touches of golden raisins. Perfect green tea in the aftertaste, as well as limoncello again. Comments: there's been quite a few Westports a few years back and I don't think they've all been magical, but this one was just perfect.


SGP:551 - 88 points.

Secret Highland 34 yo 1985/2019 (47%, The Whisky Agency, hogshead, 256 bottles)


No one, absolutely no one, is saying that this is Glenmorangie, but between us, I believe the gentleman on the label looks a bit like Dr Bill, no? Colour: gold. Nose: more oak influence, obviously, so rather less of Glenmo's usual tense purity (when no one's murdered it). We're rather reminded of a softer old Speysider, such as an early-to-mid 1970s Glen Grant or something like that. Overripe apples, acacia honey, then anything from a beehive, especially wax, a little grated coconut, various herbal teas (chamomile first), while it would then rather display tiny waxy spices, sunflower oil, camphor, shoe polish, old embrocations, old cigarettes (forgotten old pack in a drawer)… I find it really complex, with no aroma really standing out. Mouth: excellent, with a tiny smokiness at first sips (re-racking in an ex-peater cask at some point?) but that would fade away, leaving room for an 'English five O'clock tea' (with heartfelt apologies to all our friends in Scotland), scones, earl grey, biscuits, marmalade, milk chocolate, citron jelly, Cointreau, Mandarine Impériale, touch of mint once again, touch of earth… Finish: medium, soft, pretty much on 'a tea in the Sahara'. With roasted pine nuts inside! Jammy citrus back in the aftertaste. Comments: excellent, complex, very elegant.


SGP:551 - 90 points.

Unblended Highland Malt 35 yo 1985/2020 (46.1%, WhiskySponge, refill hogshead, 232 bottles)


Even if the label is quoting 'the fifteen hens of pain' and 'a certain doctor's bitch', given that this is a Whisky Sponge bottling, it could actually be anything from some pre-Bolsonaro cachaça to some Liechtensteiner elderberry liqueur, via Melania's favourite – and much needed - antidepressant syrup and Wladimir Wladimirowitsch's preferred peppered vodka. A-ny-thing, including Glenmorangie indeed. Colour: deep gold. Nose: it's pretty different, probably a little straighter, more 'constructed', and certainly more on roasted nuts and cakes/biscuits. For example, I'm really getting loads of warm praline and tarte tatin, so in a way you could say that we're closer to the old officials (some 'private' single casks for example). Lovely notes of cider, quince tarte, pears poached in Sauternes (this is no joke) and croissants. After all, aren't the owners French? I mean, the owners of Glenmo! Mouth: we're a little closer to the TWA on the palate, with good quantities of spearmint, stewed peaches, triple-sec, then rather more tea this time (a little more oak, perhaps)… In other words, the tea's been kept in the teapot for a longer time. More liquorice wood coming through after a good minute, and even ideas of Belgian trappist beer. No, all trappists aren't Belgian. It's not very strong but I do feel, deep inside, that it would benefit from a few drops of water. With water: indeed, and rather mucho. More menthol, camphor, eucalyptus, pine sweets (I know for a fact that the Sponge loves his mountain pine sweets from the Vosges mountains), then slightly burnt apricot pie and even mango cake. Finish: medium, slightly burnt in a good way, mentholy, pine-y. Orange drops in the aftertaste.

Comments: do not down this one without water just because the strength is not very high, that would be a tragic mistake. Water makes it win two more points in my book. By the way, we've heard from some high-ranked source in Edinburgh that the WhiskySponge crew will add a free limited-edition Kate Bush CD to any delivery, so do not miss this, well, this unmissable opportunity!


SGP:561 - 90 points.