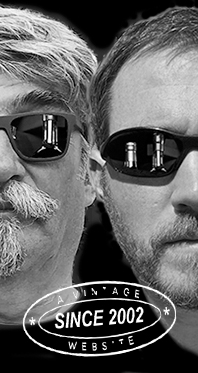 Home
Thousands of tastings,
all the music,
all the rambligs
and all the fun
(hopefully!)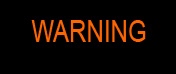 Whiskyfun.com
Guaranteed ad-free
copyright 2002-2020



Official Ardbeg at its true core

Ardbeg's Wee Beastie was quite a coup. Mind you, a proper age statement, some bourbon wood and just a little oloroso for good measure, that's all what the whisky chatteratis were bound to love. While, let's be honest, we don't care about NAS, wacky wine casks that even Robert Parker Jr. has never heard of, and silly names and stories that would have plunged both David Ogilvy and Tony Robbins into an abyss of confusion. We'll also try a single cask.

Ardbeg 5 yo 'Wee Beastie' (47.4%, OB, 2020)
The bottle really reminds me of G&M's early Connoisseurs Choices, or Avonsides. Black, gold, red… Retro keeps striking in whisky. No need to add that we love it that they would have boldly displayed a young age statement, that's extremely smart, well done Ardbeg, s***w NAS! Colour: straw. Nose: but there, yes, aha, sure. It's a bit steely at first (grandma's old tin boxes), then goes onto agave, reaches brine-y aromas, gets to the citrus department, steals a few pears, and finally displays the right amount of tar and peat smoke. In the background, whiffs of raw wool and wet dogs. Dogs, I know we owe you one. Mouth: this feeling of smoked pears that we were expecting, then more sweetness and fruits (passion fruits, melons), then 'the ashtray' and notes of Corsican citron liqueur. And why not, Corsica's an island too! I find it rather sweeter and fruitier than expected, and frankly gentler, but that's an easier style that I enjoy mucho. It's just not 'a beast' at all if you ask me. Finish: long, clean, rather citrusy and sweet, with moderate smoke. Some eucalyptus in the aftertaste, that's always very good. Comments: I'm not disappointed at all. Sure they could have named it 'For the Bar in the Little House on the Prairie' instead, for it's rather gentle, but there, well done, it's one of my favourite recent official 'begs.


SGP:647 - 88 points.

Ardbeg 2000/2020 (48.2%, OB, for Oldies & Goldies, Geert Bero's cask, 1st fill bourbon barrel, cask #2, 221 bottles)


Oldies & Goldies is our dear friend Geert Bero's new venture into the extremely honourable business of selling old bottles while avoiding fakes, which sits somewhere between tightrope walking and breeding toad-eating tarantulas. So, I'm sure he'll succeed! Colour: straw. Nose: remember these are the first vintages after the reopening of the distillery by Glenmo (1997 if I remember well). What's really striking here is the beautiful austerity, the oils and waxes that abound right away, and the way it keeps getting louder over the minutes. It is really very waxy, say on plasticine, with whiffs of seashells on a beach, clams, almond oil, and just above everything, some very Ardbeggian fresh putty. Mouth: it's pretty delicate for a start, balmy, with herbal pastes and essential oils (lemon peel, eucalyptus), pretty salty, more elegant than vituperative, unfolding on oysters, and I mean that it really tastes of oysters, then on some funny kind of salted chartreuse – which works a treat, quite bizarrely. Some elements are clearly reminiscent of the gentler 1977-1979 vintages. Flaxseed oil. Finish: rather long but still very elegant, with this putty/salted almonds combo and many sweeter aromatic herbs and plants. Wormwood, verbena, lemongrass, starflower... Plasticine is back in the aftertaste, which will please our inner children. Comments: a lovely elegance here. More than 91, perhaps not totally 92… oh well, that's what is called nitpicking in French. No need for that.


SGP:466 - 92 points.