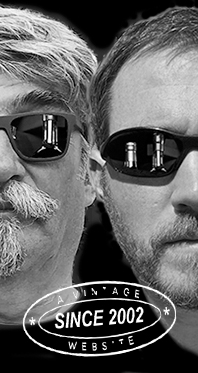 Home
Thousands of tastings,
all the music,
all the rambligs
and all the fun
(hopefully!)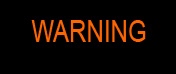 Whiskyfun.com
Guaranteed ad-free
copyright 2002-2020



Apart from a few uninspiring NASses that were just reeking of sawdust, we've tried quite a few very nice new Pulteneys recently. Always a joy to be able to realise that there isn't only Clynelish north of Dornoch on the East coast…

Old Pulteney 2010/2020 'Flotilla' (46%, OB, first fill bourbon)
A brand new Flotilla! Seriously, silly names do not bother me as long as there is a proper age statement, quite the contrary. So, 'flotilla', you say that's Gaelic? Colour: white wine. Nose: I'm falling in love already. Ten years old, a well-behaved wood, and a rather pure distillate, that's the recipe for a winner in my book. Shall we call this baby 'the HP 10 of the mainland'? Lovely sunflower oil, williams pear, gooseberries, candlewax, artisan cider, ale, bread, seaweed… What's not to like? Mouth: yeeppie! Sure it's a little on ripe pears and juicy sultanas, so perhaps a tad 'too easy', but let's not deny ourselves our joy, this is excellent. Reminds me of those ripe jujubes that they sell in Chinese food markets (no, not next to pangolin meat). So loads of pears, but also vanilla, barley syrup, the said jujubes, a touch of turmeric and ginger… What I'm missing is a little more coastalness at this point, but there, it's a fine dram. Finish: rather long, sweet, on pears, plums, grass, beer, hay… Comments: it lost a few points in the end, but I'm still relatively in love with this fresh little baby. Rather drink at 12°C, like a white wine, would I say. Ehhh?
SGP:551 - 85 points.

| | | |
| --- | --- | --- |
| | *Update: the name Flotilla here simply refers to a small fleet of ships/boats, as it is a maritime malt. Thank you Old Pulteney! | |

Let's see if the regular 10 is similar…

Old Pulteney 10 yo (40%, OB, +/-2019)


Yeah 40%, that's a serious handicap for sure, I should have had this one as #1. I've never tried this 10, mind you. Colour: white wine. Nose: no, it's nice, a little smokier perhaps, closer to barley, flour, husk, grist and stuff, fresh baguette, sourdough, beer (not quite the Oktoberfest though), ink, books… Mouth: well, it's a little bizarre. I'm dead sure 43% vol. would have worked much better, as this is a little too porridge-y for me, sour, too much on tapioca, polenta, flour… I do enjoy bready flavours in my whiskies, but this time there's isn't quite enough body to sustain all that and we get a feeling of stale-iness, if that word exists in Trumpboris language. Nice notes of flower syrups beyond that, mullein, woodruff, elderflower… A shame that the backbone would be virtually non-existent. Finish: short, a tad sour. Tinned fish, sardines… Comments: a missed opportunity I'm sure. It's all there, all it would need, IMHO, is a few extra-degrees. Is that too much to ask? Still worth a good score, naturally.


SGP:462 - 80 points.

Old Pulteney 16 yo (46%, OB, +/-2019)


There, a proper strength and some high hopes. Colour: gold. Nose: wait, this is something else. Green cigars, as they have in Indonesia, patchouli and mothballs, mushrooms and mosses, lamp oil and bone marrow, tincture of iodine and creosote, watermelon skin, fumes, plaster, sorrel… It's pretty unconventional and full of character, I have to say I'm really fond of this unusual nose. Forgot to mention a little mustard and manzanilla. I agree, even better news. Mouth: seriously? Caraway and aniseed upfront? Then maize flour and miso? There is a fermentary side to this one, some sake-like notes, not really easy to enjoy, but there's also a citrusy-hoppy development that just works. The good news is that it's the latter that wins it. A funny, rather cinematic dram. Finish: long, greener, spicier. Bitterer herbs, leaves, peppers… Comments: good fun to be had with this one, it's just that its rather a fighter and that you'll need a few months to empty a bottle. Unless it's the only bottle you own, naturally. Now I like it that they would go towards character and individuality, and not towards… stupid vanilla. Very good, Inver House.


SGP:472 - 87 points.

Old Pulteney 2006/2019 (46%, OB)


This is all first fill bourbon, I believe. It's 'traveller's exclusive', but indeed, with stupid COVID, I suppose they've loosened any such constraints. Colour: light gold. Nose: same as the 16, just a notch leafier an grassier. It's not that I would like to cut corners and cut short stories even shorter, but indeed these two whiskies are very similar. No wait, this one has a little more oak, more vanilla, more coconut too, and that isn't good news in my book. I can't stand obvious vanilla + coconut anymore. How bad is that, doctor? Mouth: yeah, I mean no, planks, sawdust, ginger, white pepper, nutmeg… They wouldn't even sell this at Ikea, honestly. This is the kind of nightmare the signs of which were already noticeable on the nose. The oak took over, which is a shame because there seems to be some nice bananas and grapefruits somewhere in the background. Finish: long but too oaky. Comments: it's absolutely fascinating to compare the 16 with this 2006. American oak, best friend and worst enemy of malt whisky.


SGP:361 - 79 points.

The 16 or the Flotilla please, anytime, anyplace.