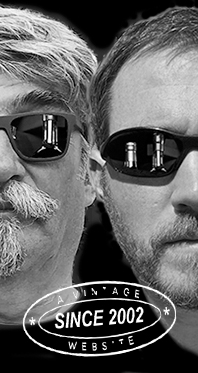 Home
Thousands of tastings,
all the music,
all the rambligs
and all the fun
(hopefully!)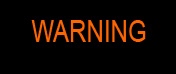 Whiskyfun.com
Guaranteed ad-free
copyright 2002-2017



---

Angus's Corner
From our casual Scottish correspondent
and guest taster Angus MacRaild
Old & Rare Preview Session
Next week is the Whisky Show Old & Rare in London, which I co-organise and am quite looking forward to. So, as has become tradition, let's have a rummage through an incoherent mixed bag of some of the drams which will be at the show. Needless to say, we should probably expect some high scores, but I'll do my best to keep the maltoporn to a minimum.

Glenordie 12 yo (43.5%, OB, 1980s)
A reasonably scarce old official Glen Ord bottled for the export market around the mid-1980s at the curious strength of 43.5%. Other bottlings under this livery at lower ABVs have been generally pretty good in my experience. Colour: gold. Nose: lovely! Honeys, waxes, pollens, some rather punchy cereal notes, buttered toast and things like clay, chalk and other pleasing mineral qualities. Pretty typical old school Glen Ord in other words, a style that nods rather clearly towards some of the later and excellent official bottlings from the Special Releases (the 28 and 30yo bottlings in particular). Mouth: clean, waxy and showing some rather fleshy and pulpy exotic fruit notes. Oily rags, tool boxes, hessian cloth, dried herbs, mango – all manner of older style flavours and fuller, more 'old highland' style characteristics. Finish: good length, on camphor, waxes, metal polish, hessian, lemon peel and olive oil. Comments: I love these old Ord bottlings, they're kind of like the diet version of old Clynelish. All those old school flavours in abundance but with a lower fat content. Anyway, this is great!
SGP: 563 – 89 points.

Scotch Whisky. Late 19th Century.
One of these random ancient bottles spat out of a time warp by an auction house. No label remained on the glass but the wax seal stamp on the top of the driven cork stated 'Whisky', beyond that however, I couldn't tell you about brands, distilleries or malt content. Colour: gold. Nose: a superbly fat, almost glycerol peatiness, camphors, barbour grease and gloopy old herbal cough medicines. This kind of aroma seems to be found only in these extremely old peated whiskies. Which suggests something to do with the peat itself and – more than likely – something to do with the way the peat's phenols evolve in bottle over such timespans. This one becomes more honeyed but also more tarry, more emphatic and more earthy and medical. Totally thrilling. Makes the hairs stand up on your neck! Mouth: what I often find with such ancient whiskies is this mechanical aspect: old tool boxes, copper coins, steel wool, embrocations, diesel oil, boiler smoke. There's a really raw and unctuous depth to this profile. Old Victorian distillers often presented themselves as being at the cutting edge of modern engineering and mass production, so this profile is kind of fitting in a way. Gets again peatier, more herbal, more sooty and more greasy. Finish: long, sooty, metallic, camphory and slightly earthy and vegetal. Comments: You have to be careful with such drams as your emotions can run away with you. However, this is still a tremendous dram. The power and depth are still hugely impressive given the time in bottle. You do feel some OBE here and there but it's integrated rather than lopsided, and the flavour of the peat is totally captivating. Not every day you can taste whisky from the 19th century.
SGP: 476 – 90 points.

John Brown & Son Finest Old Highland Whisky. Bottled 1930s.)
Another of these beautiful old time warp bottles. Colour: coppery gold. Nose: Richer, more polished and with more than a hint of old school sherry about it. Although, there's a similar depth and complexity to the peatiness. More of this herbal cough medicine, soot and earthiness. Only globally this is more refined and elegant, the sherry adds these salty and savoury notes of Maggi seasoning, bouillon stock, walnut skins and miso broth. We're really in a totally different era of whisky production here. Mouth: Rather fatty, earthy and herbal but also gamey, meaty and animalistic as well. More of this lovely salinity from the sherry – like a particularly nutty and salty old Oloroso. Some cooking oils, Scotch broth and more notes of natural tar and cough medicines. Finish: medium, coal smoke, dried herbs, putty and camphor. Comments: Great old whisky, perhaps a tad simplistic at times but pleasurable and undeniably moving all the same. Probably a high malt content blend.
SGP: 564 – 89 points.

Old Pulteney 8 yo (100 proof, Gordon & MacPhail, late 1970s)
Colour: pale gold. Nose: extremely pure, mineral and chalky. Almost dusty and flinty, showing this beautifully chiselled and taut profile. Citrons, petrol, light waxiness, sandalwood and crushed sea shells. Also aspirin, gauze, light embrocations and hints of brake fluid. Powerful but superbly controlled. Very old school and old highlands in style. With water: superbly 'clear' with this very petrolic kind of minerality. Soots, iron, camphor, dried flowers, wax paper, hessian and Mirabelle eau de vie. Mouth: terrific arrival! All on punchy minerals, petrol, waxes, chalk and limestone. Also rather beautifully drying with this kind of brittle medicinal side. Unlike anything bottled these days. With water: barley sugars, hessian, dried flowers, cereals and freshly chopped parsley. Still wonderfully chalk, coastal, mineral and medical. Finish: Long, punchy, becoming slightly greasy and fat with waxes, petrol, honeysuckle and pollens. Still brightly coastal. Comments: These are just such superb old school whiskies. Windows that leave the distillate nowhere to hide; thankfully these old school makes had nothing to hide.
SGP: 354 – 92 points.

Coleburn 26 yo 1983/2010 (48.6%, Exclusive Malts, cask #1463, hogshead, 209 bottles)
Colour: straw. Nose: hyper fresh and full of clay, fabrics, crushed seashells, limestone, plasticine and ink. The purity is superb! Lots of linens, mineral oils, freshly baked soda bread and even these wee hints of gauze, waxes and petrol. Like a bastard sibling of Clynelish. But then again, don't we often say that about all these older style lost highlanders such as Glenlochy etc? Really, isn't Clynelish just a bit old school highlands rather than the other way round? Discuss, write detailed essays and send them all to Serge on Facebook. Anyway… beautiful old Coleburn. Taut, fresh, aromatic and nervous. A wine drinker's malt for sure. Mouth: pow! Emphatic, rich, oily, powerful, medical, chalky and full of these citrus and waxy flavours. Really terrific stuff! Peppery, lightly herbal, slightly salty and still many of these very structured and balanced mineral qualities. Finish: long and full of soft waxes, gentle medical embrocations and chalk minerals. There's rather a lot of honey and salty old mead notes in the aftertaste. Comments: Isn't there already a bit of revisionism going on with Coleburn? I'm sure there's only about seven people who really care, but I think it was a pretty special distillate. Or, once again, was that simply the broader style of the time amongst those slightly less efficient distilleries that all got the chop in the 1980s?
SGP: 463 – 91 points.

Glenlochy 38 yo 1965/2003 (42.3%, Douglas Laing Platinum, 171 bottles)
Colour: deep gold. Nose: the kind of aroma that seems to exist only with old style distillate aged for a long time in refill wood. That is to say a huge collision of old cedar cigar boxes, beeswax, pollens, heather honey, waxes, white truffle oil, dried mint, leather, ink and many subtle wood spice notes. Warming, deep and displaying this rather beautiful yet fragile complexity. Mouth: the wood is loud but it is hyper clean and showing all manner of exotic hardwood resins, spices and these warming notes of old leather and toasted pepper. Boot polish, furniture oil, camphor, dried herbs, bay leaf, old green Chartreuse, menthol tobacco. The kind of palate that actually matches the nose and possibly even outstrips it a little, which is rare with these older malts. Some crystallised fruits and citrus peels keep things fresh and just the right side of tidy. Finish: medium but beautifully leathery, camphory and with this slightly lactic and beery quality that gives maltiness and backbone. Comments: Still kicking, although you get the impression this was captured in the nick of time. Beautiful old style distillate in rich and opulent form showing the kinds of deep, aromatic complexities that only a long stretch of time in refill wood can deliver. Fragile to an extent but still beautifully elegant and impressive.
SGP: 562 – 91 points.

Longmorn 1968/2004 (61.4%, Scott's Selection, Speyside Importing Co USA)
Colour: orangey gold. Nose: it's the viscosity of the fruit that strikes first. Emphatic and highly syrupy and concentrated. Lots of exotic, green and yellow fruits. Almost quivering in jellied form. Very typical old Longmorn; which is to say: brilliant! In time it becomes more jammy, mentholated and gives up notes of tea tree oil and light, playful waxiness. With water: gets almost salty and fatty now. Notes of verbena, mango, wormwood, camphor and tropical juice. Mouth: the arrival is surprisingly subtle and all on spearmint, camphor, olive oil, flavoured pipe tobaccos, dried mint, eucalyptus resin and crystalised tropical fruits. Dried pineapple, papyay, exotic fruit teas and lime zest. Like juicy fruit chewing gum! With water: concentrated waxes, dried exotic fruits, passion flower, juniper and old herbal liqueurs. Finish: Long, lemony, minty, waxy and peppery. Comments: Brilliant. But then, anyone that knows old Longmorn could probably have guessed that. Boringly terrific whisky that should keep you stocked up on vitamins and fructose for at least a week!
SGP: 752 – 92 points.

Talisker 28 yo 1973/2001 (43.3%, OB for Oddbins, 100 bottles)
A rather legendary wee bottling done for Oddbins, back when they were more of a thing. And also back when distilling companies would countenance such crazy schemes as doing 100 decanters of 1973 Talisker for a wine merchant. Although, I dread to think how many pallets of 10yo Talisker Oddbins had to agree to buy in order to get this… Colour: bright straw. Nose: more than a nod and a wink over the hills to Brora here. It's Talisker Serge, but not as we know it! Beautifully peppery and salty but also this rather resinous and camphory peat, medical embrocations and an almost Clynelish-esque waxiness. You might add fresh fabrics, leather, mineral salts, chalk, bandages, seawater and bouquet garni of dried herbs. Elegance, control and complexity are the watchwords here. Mouth: Really, this could be a 1972 Clynelish! Superbly herbal, waxy, coastal and with this rather honeyed and vivid peatiness. Some more Taliskerish embrocations and pepperiness in the background but it's all waxes, citrons, minerals and tertiary, earthy complexities up front. Brilliant whisky! Finish: long, leathery, herbal, beautifully coastal, waxy, honeyed and gently peaty. Comments: Everyone says this is great, and they are not wrong. The fact there's only 100 of these wee decanters probably explains why it's not more widely known and why it hasn't appeared on wee Whiskyfun before. Anyway, a Talisker that talks with a Sutherland accent. The development, complexity and quiet power are hugely impressive.
SGP: 464 – 93 points.

Tamdhu 27 yo 1970/1997 (49.5%, Signatory Vintage, cask #375, sherry butt, 230 bottles)
These casks have a pretty mighty reputation. Colour: deep amber. Nose: immensely unctuous and full of stewed dark fruits, old Cognac, rancio, dark chocolate, leather and many concentrated stocks and umami pastes. Amazing concentration, power and depth. The kind of luscious old sherry that just kills modern sherry casks stone dead. Mouth: pure bitter chocolate sauce, game meat, leather, mushroom powder and more old resinous rancio. Lashings of cocoa, raisins, hessian and prunes stewed in Armagnac. The sherry is so rich and impressively dense but never overly drying or tannic – always erring on the side of fruits and things like bitter chocolate and coffee. Finish: Super long, lightly drying, darkly fruity, meaty and leathery. A brilliant pepperiness in the aftertaste. Comments: Yes, pretty much as was to be expected.
SGP: 653 – 94 points.

Ardbeg 1975/2002 (47.6%, OB for VELIER, cask #4703, sherry hogshead, 240 bottles)
Colour: deep gold. Nose: typically tarry and full of simmering embrocations, pure peat smoke, seawater, old creel nets, rope and hessian. There's also flint smoke, chalk, beach pebbles and a more direct and fulsome minerality than usual in these old Ardbegs. You also get a hint of rancio and walnut oil from the sherry which is extremely pleasing. Further notes of waxes, mustard powder, smoked paprika and aged pu erh teas. Mouth: hugely peppery, spicy, dry peat, something like smoked mushrooms (if such a thing exists) and preserve lemons in brine. Leans heavily towards hessian, camphor and smoked olive oil. Salty, fat, oily, tarry and very classical, with a mouthfeel that feels bolder and bigger that it's ABV would suggest. Finish: Long, medical, wonderfully tarry and full of pure peat smoke, black pepper, smoked meats and black olives. Comments: Pure class. An old Ardbeg that feels like it's been caught at just the right moment. Love the salty interplay between the distillate and the sherry cask.
SGP: 466 – 93 points.