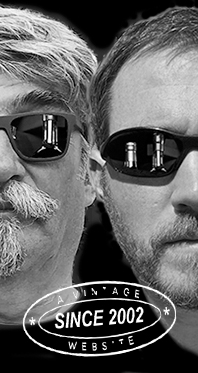 Home
Thousands of tastings,
all the music,
all the rambligs
and all the fun
(hopefully!)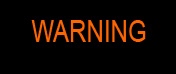 Whiskyfun.com
Guaranteed ad-free
copyright 2002-2020



---

Angus's Corner
From our casual Scottish correspondent and guest taster Angus MacRaild

Pairing with isolation

Despite all the workmanlike humour flying about the place, I think we can all agree, this is not exactly the greatest of times. For some of us with vulnerable friends and loved ones it is unpleasantly stressful and frightening. And of course, for most of us, there are all manner of unsettling economic realities to contend with. However, Whiskyfun remains open, life goes on and there's every good reason to let whisky work its original and intended magic: relax, unwind, laugh, share where possible, get a little tipsy - carve out a few wee pockets of fun and joy here and there. Anyway, enough prevarication, let's try a bundle of newish whiskies in pairs.

Linkwood 10 yo (48.2%, That Boutique-y Whisky Co, Batch 7, 1634 bottles)
Colour: pale white wine. Nose: immediately rather yeasty, sharp and sourdough-esque. Lots of clay, hot plastic, bailed hay, feta cheese, lemon barley water and baking soda. A strange concoction of different organoleptic forces. Mouth: a little more cohesive but at the same time rather plain. Fresh cereals, toast, baked pastries, a very light, creamy sweetness, buttermilk icing, sunflower oil and orange peel. Perfectly nice but utterly forgettable I'm afraid. Finish: a little short and rather full of bubblegum, artificial sweetener, apple sourz and wee hint of nutmeg. Comments: It's a totally harmless wee Linkwood, minding its own business. It's just that it has something of a 'blending stock' vibe going on.
SGP: 441 - 76 points.

Linkwood 10 yo 2008/2019 (56%, Filmnik 'The curious case of Benjamin Button', cask #303292, hogshead, 298 bottles)
You may recall that The curious case of Benjamin Button featured a character who aged in reverse, feel free to draw your own comparisons with the world of whisky… Colour: pale white wine. Nose: it's the Boutique-y, only wielding a hot skewer of alcohol! Cream crackers, fresh vinyl, baking soda, white bread, sunflower seeds, cod liver oil and fabric softener. A curious but hyper fresh nose that is somehow so plain it has gone through the infinity loop and become charismatic again! With water: all on plain oatcakes, linens, chalk, lanolin and crisp dry cereals now. Mouth: quite sweet but it's a big and emphatically malt-derived, natural sweetness. Lots of icing sugar, barley sugars, bitter lemon, limoncello in tonic water, orange vitamin tablets and fruity travel sweets. Also a light vanilla custard note too. With water: a sense of white madeira, cut green apple, some gooseberry-flecked acidity and malt loaf. Gets rather fulsome and attractive with a little water I must say. Finish: good length, nicely mouth coating, oily and balanced between creamy vanilla sweetness and these drier, more bready autolytic notes. Comments: Much to enjoy here, even if it does suffer a little from this generic plainness once again. I feel these parcels of casks are a good example of what happens when rather homogenised distillate comes up against relatively inactive refill wood. You can have plain oak or plain distillate, but plainness in both gives you painfully plain whisky. Are you still with me? Hello out there…?
SGP: 551 - 81 points.

Imperial 23 yo 1995/2019 (45.2%, The Whisky Exchange 'The Magic Of The Cask', refill barrel, 125 bottles)
I'm predictably late with this one. This one was bottled for last year's Whisky Show in London; I'm a big fan of the labels for this series which were done specially for people on 2CB and LSD. Colour: straw. Nose: waxes, pollens and honeys. Everything in its place and, unlike the wee Linkwoods we had before, this is a textbook example of that holy trinity equation of characterful distillate + good refill wood + time. These light honey notes develop elegantly towards heather, camphor, putty, lemon peel and a lightly peppery and rather fragrant waxiness. Citronella candles, honeyed oatmeal and cough medicines. Mouth: extremely easy and - dare I say it? - smooth arrival. More of these soft medical notes like gauze and embrocations with notes of slightly salty mead, sandalwood and heather honey. More camphor, white pepper, putty and some rich cereal tones. Finish: medium length and still on waxes, camphor, citrus pith, pepper and some juicy white stone fruits. Comments: Have you heard? Imperial: it's the new closed distillery that everyone's talking about! Hurry while stocks last!
SGP: 562 - 90 points.

Imperial 25 yo 1994/2019 (44.1%, Elixir Distillers, Single Malts Of Scotland 'UK exclusive', cask #5867, barrel, 185 bottles)
Colour: straw. Nose: very close to the 95 but with more emphasis on sandalwood, gorse flowers, heather honey, mineral oil, waxes, crushed seashells, ink and aspirin. Similarly full of pollens, pressed wildflowers, herbal teas and wee touches of spearmint and eucalyptus. It's really not far away from some late 80s Clynelish, only with more emphasis on fabrics, putty and cereals. Mouth: drier, leaner, more peppery, still rather waxy but overall more on scattered stony minerals, cough medicines, bitter lemon and dried tarragon. Finish: medium and full of warmth, honey, sweet cereals, light waxiness and again these wee coastal and medical flourishes. Comments: I really do think these mid-90s batches of Imperial are shy but hugely impressive. They share quite a bit with the likes of Clynelish and Ben Nevis from similar vintages, which can't be a bad thing. This one was a tad drier and narrower but still cruising at the same high quality level.
SGP: 462 - 90 points.

Bunnahabhain 14 yo 'Warehouse 9' (59.9%, OB hand fill 2017, 1st fill oloroso sherry, cask #1490)
These bottlings come in handy 'neckable' 20cl formats. Or, massively overpriced, cheapskate 20cl sizes. Depending on your cynicism levels on any given day. Colour: reddish amber. Nose: big, earthy and beefy with an abundance of prunes in Armagnac, coffee and dark fruit chutney. Things like brown sauce, mole, soy sauce, Dundee cake, gingerbread and black olives. Big, uncomplicated and powerful stuff designed to seduce sherry lovers. With water: gets more dense and medical with things like natural tar, roof pitch and then leaf mulch, walnut oil, hessian and dunnage earthiness. Mouth: beef stock, camphor, paraffin, soot, bike chain grease, almond oil, canvass and pine resin. Massively dense, dark and earthy. Also laden with tobaccos, dried mushroom powder and bitter chocolate. With water: savoury, umami, chocolatey, bitter coffee, macadamia nuts and a rather saline crispness. Finish: long, meaty, gamey, leathery, chocolatey, bitter, salty and umami. Comments: Hard not to be impressed. What's surprising is that there are more than a few Bunna calling card flavours and aromas which have run the sherry gauntlet and come up loud and clear on the other side. Recommended if you can find such things. I'm sure they pop up at auctions courtesy of those 'flippers' we all love to hate.
SPG: 662 - 88 points.

Bunnahabhain 1974/1989 (57.1%, Scotch Malt Whisky Society, #10.7)
Why not a wee blast from the past while we're at Bunnahabhain…? Colour: light amber. Nose: what I love about Bunnahabhain is that, when it's on form, it manages to be wonderfully distinctive and very 'Islay' without the crutch of peat. This is a delicate balancing act between dried seaweeds, ripe exotic and green fruits, salted mead, heather honey and then some lovely fragrant notes like sandalwood, cured meats, smoked teas and herbal bitters. Elegance, precision and complexity. With water: becomes sweeter and more herbal, close to yellow Chartreuse with a persistent, underlying saltiness. Some orange cordial, cooking oils and salted peanuts. Mouth: extremely umami, that is to say wonderfully resinous and saline. Lots of soy sauce, cured game meats, dried seaweed, ramen broth, miso, medical embrocations, natural tar and then some sweetness from boiled lime sweets, children's cough medicines and cherry throat sweets. There's also a sense of crystallised fruits chopped into muesli. With water: again it's meats, followed by umami and then dried and crystallised fruits. Extremely 'full' and rather oily and fatty in texture. Finish: long and still wonderfully savoury, fatty, oily, salty, lightly nutty and getting rather peppery and medical. Comments: Old style Islay on one hand, but also a rather singular and totally different aspect on 'Islay' that is pretty specific to Bunnahabhain I'd say. Anyway, this is rather complex and slightly 'intellectual' stuff, but I think it's also extremely good. There's also more than a few strands of DNA between this one and the OB, which I find very cool.
SGP: 662 - 90 points.

Port Charlotte 15 yo 2002/2017 (59.4%, OB private cask bottling, cask #0002, refill bourbon + fresh Haut-Brion hogshead, 267 bottles)
Colour: rose gold. Nose: this farminess that I find quite particular to the 2001, 2002 and 2003 Port Charlottes is present here, but there's also a worrying vinous oddity about it too. Salted liquorice, seawater, sour cherry lambic, goat cheese and white balsamic. Extremely tart with a rather volatile acidity. With water: leafier, much smokier and gutsier. More mechanical, sooty, peppery and briny. Also touches of silage, which feeds back into this farmyard funk vibe. (Can we start one of those whisky industry bands and call it Farmyard Funk yet please?) Mouth: again farmy to start then the wine just becomes too pushy, cloying and a bit unbalanced. Quite sweet, sooty, lots of pure peat smoke, sweetened tar liqueur, iodine, smoked fish, cola syrup and cherryade. I find it pretty tough really I'm afraid. With water: again the peat and the wine cask make for disquieted bedfellows. Cherry soap, natural tar, green peppercorns in brine, freeze dried strawberries. Generally a bit strange and tough. Finish: long, smoked soap, tar, pepper, seawater, oysters, grapefruit juice and miso. Comments: I know that some will probably love this, but it's not for me I'm afraid. I find that the wood and the spirit just jar too sharply. I love peat and a I love wine, but I don't think they like each other and they tend to spoil parties when they're both in attendance.
SGP: 667 - 77 points.

Port Charlotte 17 yo 2002/2020 (49.7%, Thompson Brothers, 217 bottles)
Colour: unsurprisingly softer and with a rather silky smokiness. Although, it's still typically quite farmy, sooty and displaying notes of crispy bacon, tar, black olive, smoked dried herbs, salt baked white fish and kippers. Hits that sweet spot of smoky, farmy and coastal! There's also a rather pure and lean medical streak running underneath. Mouth: smoked sea salt, brine, petrol, hessian, squid ink and lapsang souchong tea. Sardines in olive oil, rock pool water, dried seaweed and even some strangely floral notes like pot pourri and gorse flower. In fact what's appealing is that over time more and more of these lighter notes emerge. Wee notes of sandalwood, gooseberry, green apple and dandelion. Quite unusual and probably something to do with being bottled at a reduced ABV. Finish: long, elegantly coastal, citrusy, smoky cereals, pink sea salt and a lightly herbal peat smoke. Still residually farmy as well. Comments: I do think Port Charlotte from the early 2000s is some of the best and most interesting distillate from the new ownership years of Bruichladdich. Very fun to see it coming into full maturity now. This one was superb and rather captivating.
SGP: 576 - 90 points.