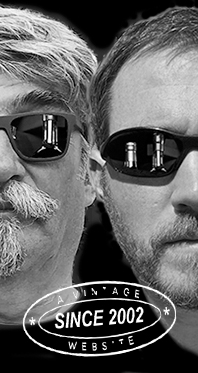 Home
Thousands of tastings,
all the music,
all the rambligs
and all the fun
(hopefully!)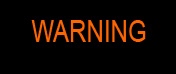 Whiskyfun.com
Guaranteed ad-free
copyright 2002-2020



Port Ellen again on the tasting table

Because today is Saint Serge's Day - not that we really care, but with some whiskies excuses are sometimes needed...Sadly only two PEs today, but remember the breed has been declared nearly extinct by all whisky houses in about the year 2000. Okay, 2005. So it's almost a miracle that we could taste around two hundred or two hundred-fifty new ones since back then (shameless wink).

Port Ellen 35 yo 1983/2020 (47.9%, The Character of Islay, The Stories of Wind and Wave, cask #11535)
A rather self-restrained new line by the good folks behind Atom Brands, and one of those increasingly rare 1983s. Remember they closed the distillery for good in the spring of 1983. What's more, I've often noticed that the 1983s were bolder (and actually better) than the 1981s or 1982s, for reasons I just couldn't explain. Different specs, perhaps? The swan's song? A farewell with panache? Just a personal impression? Colour: white wine. Nose: goodness gracious, what a nose! A whirlwind of aromas, never jumbled, always clear and precise, and yet ever changing, as if Dany Boyle had been the head distiller at PE in 1983. Almond oil, crushed anchovies, fresh putty, pencil eraser, shampoo, mint liqueur, agave syrup (yah mezcal), kelp, tarry ropes, hessian, leather polish, new electronics (Huawei… oops!), carrots and turnips, seashells, hand cream, ointments and bandages, brake fluid, new tyres… Phew, we could go on and on and on. Mouth: smoked almond oil and artisanal limoncello, then ale and mead, then various sea elements that we just won't list. This palate is rather less complex than the nose, but… will you please call the anti-maltoporn brigade before it's too late? Finish: yep. Resins and a savoury side, with some umami. Or rather, as the first man to discover that fifth taste in the 19th century, Jean-Anthelme Brillat-Savarin, used to call it: osmazôme. Comments: we may start to use the descriptor 'osmazôme' more often. As for this little PE, well it's just brilliant and reminds me of that Old Bothwell stock from the old days.
SGP:367 - 93 points.

Let's go find a little sparring partner that we haven't tried yet… rummage-rummage… Oops sadly no other 1983 in the boxes, so perhaps the nearest vintage, a 1982? Given that there aren't any 1984s, naturally…

Port Ellen 33 yo 1982/2016 (55.6%, Douglas Laing, Xtra Old Particular, refill hogshead, cask #DL 11210, 60 bottles)


Rather a micro-bottling, wondering if this cask hadn't been shared amongst several very distinguished houses. Colour: light gold. Nose: extremely, and I mean extremely different indeed, this one's much straighter, 'young', full of tincture of iodine and tar, rather in the style of the famed Rare Malts if you will. So rather less complex, but still epic, very briny and tarry, with some grapefruit skins and that sauvignony side that we always enjoy in straight peaters. Indeed this one's straight. With water: seawater, oysters, and rather less tar than expected. One of the freshest and brightest old casks of PE I could try, I think. Mouth (neat): wham, as they say in paintings. Very dry at first, a little fatter and fruitier then, loaded with grapefruits and serious amounts of shoe polish, pepper, and just a very tarry, and pretty Port-Elleny peatiness. Licking ashtrays and all that… With water: awesome, still young, perhaps a wee tad simple (splitting hairs as usual), lemony, briny and smoky. I could have said Caol Ila, really. Almond oil and fresh marzipan. Finish: long, rather tight, with touches of glue and varnish. Nothing wrong with that, on the contrary, but the finish is probably not this baby's best angle. Comments: well in the style of the 1982s indeed, although that's not all that simple. Whisky is not wine (no kiddin')


SGP:467 - 89 points.