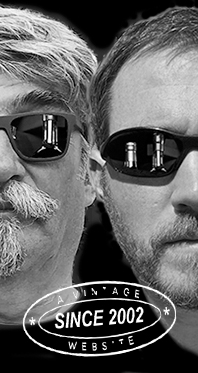 Home
Thousands of tastings,
all the music,
all the rambligs
and all the fun
(hopefully!)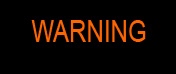 Whiskyfun.com
Guaranteed ad-free
copyright 2002-2020
Hi, this is one of our (almost) daily tastings. Santé!



Probably quite a few
relatively good Benrinnes

Indeed, having a go at relativist headlines. What's sure is that Benrinnes' notoriety's is rising these days, thanks to the indies (as almost always). It's to be noted that Benrinnes very relative fame also came from the fact that it used to being 2.5-distilled for around twenty years, somewhat like Springbank. Let's a have a relative batch, nose in the wind… (drop that now, S.)

Benrinnes 10 yo (46%, James Eadie, Small Batch, 1049 bottles, 2019)


A vatting of first-fill bourbon barrels and refill hogsheads, probably all distilled after 2007, which was the year when the Distillery switch back to traditional double-distillation. Colour: white wine. Nose: it's a very chalky one, you're almost nosing damp plaster and washing powder, plus grass, fresh walnuts and lanoline. What I absolutely adore, while that would only come out after a good three minutes, is this rhubarbiness. I mean, these terrific notes of tart rhubarb peelings. Mouth: rounder, better polished, easier, on some rhubarb pie (as if by chance) and lemon tarte, meringue, naturally. Rhubarb takes meringue very well too. Lovely dram. Finish: long, with a lovely bitterness (green tea) and always these rhubarby notes, with custard this time. Comments: they must have a very skilled cask engineer, a Werner Von Braun of wood technology. That was just a 10 yo Benrinnes, and yet…


SGP:461 - 86 points.

Let's see how they manage, ach, PX…

Benrinnes 11 yo 2009/2020 (56.1%, James Eadie, PX Cask Finish, cask #354550, 338 bottles)


7 months in first fill European Oak PX Sherry Hogshead. We're ready… Colour: mahogany. Nose: coffee, gunpowder, walnut wine, very old malmsey, miso, balsamico, moss, pipe tobacco (I'll always remember Borkum Riff), hoisin and Bull Dog sauces, prunes, old arrack… With water: old-oak shavings and heavy mole. Love chocolate in cooking. Mouth (neat): sure it does have a dry liqueury/cordialy side (dry Jäger – should that exist - and Fernet Branca) but they sure execute these recipes to perfection. More walnut wine, fermentary sauces, chocolates and coffees, citrus, all that with a quasi-bacterial side that's absolutely perfect. Truly third-dimensional while remaining relatively 'simple'. With water: raw chocolate and a little menthol Artisanal thin mints, without all the sugar. Finish: long, bone-dry and extremely oloroso-y. But they said PX?! Comments: we shan't complain. PX, really? I think they are really good at this game…


SGP:361 - 87 points.

Just to make sure, and since we had mentioned malmsey…

Benrinnes 13 yo 2005/2019 (56.1%, James Eadie, first fill Bual Madeira hogshead finish, cask #307046, 311 bottles)


No relativity here, this was finished for '11 months in first fill European Oak Bual Madeira Hogshead'. Okay. By the way bual is a grape varietal, while 'Madeira from Bual is typically less sweet than that from Malmsey, but more sweet than Sercial or Verdelho'. Thank you dear Jancis Robinson. Colour: gold. Nose: back to dry rocks, pebbles, gravel and grasses. Leaves and mustard. I think it's asking for water… With water: ah there, walnuts, cracked pepper and bitter chocolate, with an earthier background. Mouth (neat): bitter caramel then pepper and horseradish in abundance, well I suppose this wasn't meant to be enjoyed 'naked'. You could use this with sushi when you haven't got any wasabi at home. Quite. With water: raw liquid chocolate without the tiniest bit of sweetness. Imagine verdejo/verdelho instead of bual, that would wreck your vertebras one after the other while it's going down your spine. Joking, I like this style very much. Finish: long and superbly dry. Some parsley. A little sweetness in the end of the aftertaste. Comments: I think I liked the PX a little better (yes, Serge at the Mac) but this is excellent too. So who's Mr. Casks?


SGP:361 - 86 points.

Since we're doing funny wine casks…

Benrinnes 2006/2019 (50%, Scyfion Choice, Pomegranate Armenian wine cask finished, 158 bottles)


Excuse me? Our dear friends in Ukraine are not thinking out of the box, they are thinking ten kilometres away from the box. Pomegranate wine? Why not after all, oh and cheers, Armenia! Colour: salmony. Nose: a kind of earthy maltiness, with indeed notes of wine – as in grape wine – and probably notes of freshly squeezed oranges. I'm not sure I'm getting the pomegranates, but I'm not an expert (note to self, try to find pomegranate wine). With water: I seem to be finding pomegranates, blood oranges, some cigarette tobacco and probably a little hops and Himalaya pepper. Mouth (neat): I find this very good, dry, earthy, a little rustic, with herbal and rubbery notes that are absolutely not unpleasant, even if this baby does display quite some pepper and seems to be willing to gently bite your tongue as soon as the opportunity arises. With water: barley, beer, malt, hops, tobacco and leaves coming out. Bitter grapefruits and pink pepper in the background, perhaps a little grenadine. That's the pomegranate, no? Finish: sameish. Good length. Comments: extremely and sympathetically fun, yet much less deviant than expected. I like this one.


SGP:451 - 84 points.

Benrinnes 15 yo 2005/2020 (55.9%, La Maison du Whisky, Artist, sherry butt finish, cask #3, 687 bottles)
Is full maturation in sherry wood a dying breed these days? Colour: gold. Nose: rather firmer, tenser than expected, with a rather leafy sherryness and really a big dry maltiness. Some mustard and some tobacco, also oak shavings suggesting that the finishing vessel was pretty active. With water: it was fresh oak indeed, as water pulls out quite a lot of varnish and glue, also nutmeg and ginger. Fresh cut plywood. Mouth (neat): rather huge, very earthy, spicy and malty. Ale and coconut wine, hops, thick trappiste… With water: fun stuff, with this feeling of 'lab work' that's much less embarrassing than you would think. More new wood (coconut) over some mature malt whisky. Finish: rather long, malty spicy and oaky. We're still talking fresh oak. Coconut cookie. Comments: a very interesting dram that gathers both maturity from the distillate and something clearly 'young' from the oak treatment. Not a style that's very common, you would usually rather find either excessive vanilla or excessive sherry. It's intriguing…
SGP:451 - 84 points.

Let's try to find a proper 'traditional' cask set-up…

Benrinnes 24 yo 1995/2019 (49.4%, Cadenhead, Authentic Collection, bourbon hogshead, 218 bottles)
After all those kitchen works, this should as 'al natural' as possible. Welcome, Benrinnes! Colour: gold. Nose: indeed, good panettone, cassata, kougelhopf, brioche and scones. Lovely dried and crystallised fruits, a touch of custard with a little mint and aniseed… All that works very well. Mouth: a style that's often to be met with whiskies that have lost a little power along the years, sometimes in casks that weren't too tight. Eucalyptus, mint, liquorice, various herbs, verbena liqueur, pine liqueur, resins… Unusual yet not unseen, and in this case, pretty good. Finish: more cassata, brie au kirsch, frozen kougelhopf (with rum and raisins)… Comments: I doubt this would be replaceable, it's the work of luck – or bad luck, depending on how you see it. I'm always in the positive camp.


SGP:551 - 85 points.

Perhaps a much younger one…

Benrinnes 12 yo 2008/2020 (55.7%, Single Cask Collection, rum cask finish, cask #303890, 253 bottles)


Oh, double-distillation and rum this time. Nothing against that, naturally, but we're still looking for a proper natural and regular Benrinnes. Anyway, let's proceed… Colour: white wine. Nose: a rather tight style, on oils (sunflower, grape pips) and vanilla, with no obvious rum that I can find. Not obligatorily a bad thing. Perhaps these touches of bananas?... With water: nice leafiness, herbs and teas… Still no obvious rum. No complains. Mouth (neat): yes, very good, with a medicinal side and even some peat, as if this was rather an ex-Laphroaig cask (those dopey unaged heavily recharred oddities). Good. With water: really good. Was that rum from the Kildalton shore of Islay? Finish: good length, with indeed more bananas, perhaps, and less 'peat'. A little liquorice and Timut pepper. Comments: much younger than the Cadenhead but super good too.


SGP:551 - 85 points.

Why does everyone feel the need to 'finish' Benrinnes? Are they this bad?

Benrinnes 23 yo 1997/2020 (48.5%, WhiskySponge, UK version, 1st fill bourbon barrels, 236 bottles)


From two first fill barrels. I suppose the joke on the label is related to that condenser? Don't tell me the inenarrable Sponge would do a bottling without any joke! Colour: straw. Nose: oily ala Springbank and waxy ala Clynelish, only a little softer than both makes. It's the first 'clean' one we're finding today. Hurray and bravo. Mouth: it is clearly (even) better than the others, and indeed rather on citrusy waxes, fruity hops, blood oranges and honeysuckle. Perhaps even hibiscus syrup (tiny drops). Good fun to be had with this lively one. Finish: medium, fruity and flowery. Flowers as syrups and waters. Comments: danger, this is too quaffable. In France we would already have created a special committee that would decide if spirits were too drinkable, hence subject to higher taxes. High-class Benrinnes.


SGP:651 - 89 points.

Benrinnes 23 yo 1997/2020 (55%, WhiskySponge, #teamasia, Taiwan version)
A little bird told me that this was the same vatting, only bottled at a higher strength for people outside the UK, such as our Taiwanese friends (so people who aren't sissies and who can take a proper strength apparently - hey cancel that, we're still friends, it was only a very stupid joke, pleaeeaease!) Colour: straw. Nose: it's pretty fascinating to realise that a higher strength would rather strengthen the oiliness on the nose, the fatness, also the 'spiritiness', and indeed make it a little less fruity. But that water is whisky's best friend is not a secret, is it? Down to a certain point, I agree… With water: proof that Alsatian water is rather different from Scottish ones, as at more or less the same strength, we do not come up with the same whisky at all. This is less well-chiselled, a tad more on 'stupid' overripe fruits, perhaps more on beer and grist. Nothing wrong with that at all, but I like the officially-reduced one (nothing to do with BoJo) rather better. Mouth (neat): this is different, it's firing on more cylinders, with more citrus and waxes, but it is rougher too, more rustic, leafier for sure… Hmm… With water: we're doing better and came up with a very similar drop this time. Having said that, it is dead obvious that the water you're using to reduce your spirits is of paramount importance, while we aren't even talking about the flawed ones here (chlorinated, bottled water too soft, bottled water too hard, Coca-Cola, etcetera. Not Coca-Cola.) Finish: good, similar, a tad harsher. Comments: I liked the reduced one a notch better. I know that's not PC at all, but I think that does confirm some earlier findings. Remember, water is extremely important.


SGP:561 - 88 points.