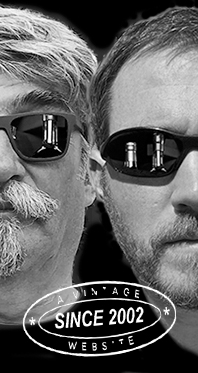 Home
Thousands of tastings,
all the music,
all the rambligs
and all the fun
(hopefully!)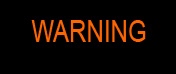 Whiskyfun.com
Guaranteed ad-free
copyright 2002-2020



Rocking Swedes

I could almost copy-and-paste what I had written last time we tried a few Swedes, the country's become a real whisky nation, with several real whisky distilleries. It's true that after all, the North of Britain is not that far away… Let's see what we have today.

High Coast 'Älv' (46%, OB, Sweden, +/-2020)
Not too sure whether the name's a reference to Alf, probably not ;-). Actually, it means 'river'. I thought their recent 'Atmosfär' was very good (WF 85). I believe no wine was harmed in the making of this whisky. Colour: white wine. Nose: all on soft breads, doughs, and vanilla, with a little mashed potato and perhaps turnip, as well as touches of nutmeg and cinnamon from the oak. I do enjoy young bready whiskies, I'm sure this would work very well with smoked salmon. Mouth: starts with a touch of paraffin bordering proper vegetal soap, then goes towards oak spices and indeed, spicy bread, with some juniper for sure. A wee feeling of oak-aged gin, but I find this much better than oak-aged gin. Finish: rather long, a tad raw and oaky, but it's always cool when what you get is a spirit's original ingredients and materials. Yeastier and breadier aftertaste. Comments: no treachery here. I hate it that I haven't kept some Atmosfär for due comparison. On the other hand, we've got a new 'Project'…


SGP:351 - 84 points.

High Coast 'Project 63' (63%, OB, Sweden, 2020)


Oh yeah, by the way, High Coast used to be called 'Box' only a few years back. So, what's this Project 63? Well it was 'distilled using malt with a peated level of 63ppm, aged for 63 months in 63 litre first fill bourbon casks, aged on the 63 parallel 63 decimetres above ground, and bottled at 63% vol. ABV'. And sold for 63 Euros a bottle. No, I think that last part's a little optimistic. In short, it's a modern peater. Colour: golden straw. Nose: mustardy smoke, that's very nice, I think. Crushed mustard grains, grass smoke (bonfire), vanilla, literally bags of pink olives, and growing notes of farmyard, even a distant cow stable. With water: calms down, gets rounder, with rather more vanilla and chamomile, but the lovely pink olives are still there in the background. Are they growing olives in Sweden? Already? Mouth (neat): more lemons and olives, and of course smoke. A little difficult at this strength, but it seems that the small barrels (which, consequently, aren't proper barrels, I agree) did not make it pure oak juice. With water: excellent! Even if the oak tends to become a wee tad loud(ish) for me. This grassy/olive-y smokiness works very well and, unless I'm wrong, is not to be seen just everywhere. Finish: long, oily… I'm even wondering if you couldn't pour this one over a calzone. Comments: singular, yet not whacky, and very good. Am impressed. Hope they've distilled enough of this, and did fill some regular barrels too. See you around 2025 in that case.


SGP:467 - 87 points.

Mackmyra 11 yo 2007/2019 (48.2%, Cadenhead, Small Batch, barrel)
I find it quite remarkable that some bottler located in Campbeltown, Scotland, would release a Swedish whisky starting with 'Mac'. That's what we call having an open mind! Colour: straw. Nose: very dry, very much on porridge, yeast, Jerusalem artichokes, perhaps zucchinis, leaven, perhaps capers… Not much fruitiness to say the least, or perhaps cider apples? Mouth: capers are back, green apples indeed, capsicum, chalk, porridge, eating grist (we've all done that while visiting distilleries), a little café latte (the barrel I suppose), a little ginger, new white wine, white pepper and cinnamon… Everything falls into place after a while, while it remains a little simple. And yet enjoyable. Finish: medium, with a little more pepper, and touches of grapefruit peel. Comments: I find it good. Skol/cheers.


SGP:461 - 80 points.

Well, I suppose any proper whisky nation ought to have closed distilleries!... In this case Grythyttan Whisky in Lillkyrka, which was only active between 2010 and 2013. The casks had been salvaged by another distillery, Bergslagen, after Grythyttan had fallen into bankruptcy, until our friends at Svenska Eldvatten could finally bottle some of the full-size casks that existed, under the 'Silent Swede' name.

Silent Swede 2011/2018 'Ex-Brandy' (60.7%, Svenska Eldvatten, 351 bottles)
This is the only cask that was unpeated. Colour: full gold. Nose: it's a kougelhopf, with proper roasted raisins (from the brandy?) and otherwise a lot of butterscotch, toasted brioche, and a wee petroly/metallic side. With water: many more roasted/toasted notes. Nuts, breads, pastries… Whiffs of gorse as well. Mouth (neat): pretty good! The high ethanol blocks it a wee bit but there are nice raisins and more butterscotch and panettone. Fudge with raisins inside. With water: really good, I think. Enter triple-sec, dried figs, fruitcake… Finish: medium, rather rounded, very raisiny but never too sweet. Comments: looks like they were doing it right!


SGP:651 - 86 points.

Silent Swede 2012/2018 'Ex-Champagne' (59.9%, Svenska Eldvatten, barrique, 349 bottles)


This one was lightly peated to 16ppm smoke. Champagne casks have really become uncommon in the whisky world (unless anonymized, but what's the point then?) Colour: deep amber. Nose: highly extractive, as expected, so with even more butterscotch than in the 'Brandy', with some butter cream, touches of rubber (new wellies) probably from the peat, fudge again, and as expected, a whole teapot of lighter lapsang souchong. With water: oh hardwoods, eucalyptus, pu-ehr, natural rubber, capsicum, bîdee smoke… I find this extremely lovely! Mouth (neat): the oak feels a wee bit (shavings) but the fruity spiciness is pretty lovely. Red currants, touch of juniper, prickly pears, blood oranges… With water: excellent! What happened to them? There's a lot of cake, but it just works. What a surprise. Finish: medium cake-y, perfect. Jaffa cake and there, some chardonnay (yeah I had to mention chardonnay in this context). Comments: wait, really, I wasn't expecting much, and to tell you the truth, I had thought our friends at Svenska Eldvatten had bottled the lot only out of… well, national pride. How wrong was I (who said as usual, who?)


SGP:564 - 87 points.

Silent Swede 2011/2018 'Ex-Sauternes' (61.2%, Svenska Eldvatten, barrique, 352 bottles)


Peated to 16ppm this time again. I've noticed quite a few times already that our friends up there loved their Sauternes. Colour: deep gold. Nose: and it feels, with a large apricot tarte (ever tried tarte tatin made with apricots instead of apples? Please do!) and these touches of pinewood that spirits may get out of some French oak. Very nice nose once again. With water: a sin, really. Fresh brioche, quince jelly, mirabelle jam, a few wee oak spices that never get in the way… Now the smoke's much less noticeable in this one. It's not impossible that the Sauternes cask 'digested' it. Unless, these wee whiffs of menthol, perhaps… Mouth (neat): excellent! Notes of perfect MGP-style bourbon, quinces, apricots, mirabelles, and a muscaty sweetness that's really loud and yet works very well. With water: can't really tell, I drank it all. Really! Finish: long, perfectly balanced, rich and jammy. Stunning coffee notes in the aftertaste. Indeed I had kept three drops, I'm not fool. Comments: where are the stills? The people? I really love this drop, me no comprendo what could happen. I find it pretty reminiscent of Smögen, another perfect Swedish distilling operation.


SGP:653 - 88 points.

Silent Swede 2012/2018 'Virgin French Oak' (61.9%, Svenska Eldvatten, 348 bottles)
Virgin French oak? That cannot work, or did they high-char the cask? Once again, 16ppm peat smoke. Colour: full gold. Nose: this is the most discreet of them all (so far), could be that they managed to bourbonise French oak. Touches of mangos, bananas, vanilla, overripe apples, shortbread, and very few 'spices'… Once again, lovely. With water: as expected, sawdust and plaster coming out. It's still fine, but there. Mouth (neat): holy… err, water! This is perfect at just 6 or maybe even 5. Melon, plums… Now hold on, some spices tend to be willing to come to the front, typical French oak. Around green pepper I would say, that's a little less engaging in my book. With water: fine, but not my favourite. The oak's a little too loud for me, remember that the wines that are put into fresh French/European oak are much, much richer and thicker than any whisky. No it's really not a matter of A.B.V. Finish: medium, fine, spicy. Some coffee in the aftertaste. Comments: a good drop for sure, it's just that the others had been pretty perfect.


SGP:453 - 80 points.

Good, there are two left, one ex-Virgin Swedish Oak and the other one ex-sherry, while I would like to keep one for our next 'Swedish' session. So which one should we try now? I can see we agree…

Silent Swede 2011/2019 'Ex-Sherry' (55.7%, Svenska Eldvatten, cask #226, 412 bottles)


After all, with malt whisky sherry is a compulsory exercise. As always, 16ppm smoke. Colour: full gold. Nose: orange cake and a soufflé straight from an oven. And then, tiny whiffs of roasted pecans, walnut cake, tiger balm (the peat), and some metal polish as we had already found in the ex-brandy. Impeccable. With water: no changes this time. Perhaps a little more breadiness, which always pleases me mucho. Mouth (neat): Mamma Mia (very subtle hint there), this is full of banana jam, mango chutney, papayas and guavas, and lapsang souchong. Brilliant. With water: some leafy dryness that's perhaps not totally welcome, but hey at 55%, water's not mandatory anyway. Finish: a wee tad plankish, perhaps, but we're more than fine. Comments: good, the question is, are these casks a faithful representation of the distillery's 'average' output, or were they selected because they're the cream of the crop? Sadly, it's too late anyway.


SGP:564 - 83 points.

But what a superb surprise altogether. Having said that I'm so disappointed I'll never manage to say the name Grythyttan. Come on, to a Frenchman that's even worse than Allt-A-Bhainne or Bruichladdich!

Last minute bonus – because we just couldn't not have one…

Smögen 2014/2018 (58.8%, OB, Sweden, Hasse Peters, refill sherry, cask P131, 48 bottles)


A sherry quarter I suppose. There is a hint of justified hope floating in the air just now… Colour: full gold. Nose: some walnut cake and a touch of sweet mustard from the cask, something totally fino-ish, a little seawater, a drop of fresh paint, and clearly something Japanese, between miso and umami sauce. With water: carrot cake with some curry, walnuts, pecans and the tiniest coconut ever. No, there, Brazil nuts. Mouth (neat): powah maxima. Pepper, mustard, smoke, walnut stain, sriracha sauce. Wondering if you don't need some kind of certificate or diploma from the Swedish State to be allowed to quaff this. More or less a parachute jump. With water: gets softer, as expected, and pretty spicy, almost as if this was European oak. Finish: long, with some white pepper and cinnamon, also nutmeg and bitter oranges. Sour liqueurs in the aftertaste, artichoke, bitters, beer reduction, and then a load of various peppers… Comments: a little extreme, but there, four years old. Can I have my certificate now?


SGP:472 - 87 points.