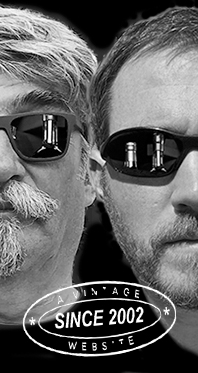 Home
Thousands of tastings,
all the music,
all the rambligs
and all the fun
(hopefully!)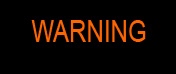 Whiskyfun.com
Guaranteed ad-free
copyright 2002-2020



The Confined Sessions
(The Sequel)
Salvaged Glenallachie

Indeed, we're in lockdown again since this morning. You'll see, this is another session that started on the wrong foot and almost ended on a firework...

Glenallachie 15 yo (46%, OB, +/-2019)
No silly finishes in sight, unless I'm mistaken, so we should be fine. Now they're mentioning 'Oloroso & PX Sherry Hogsheads & Puncheons', I just hope that's not just flash-flavouring. Colour: dark amber. Nose: nuts, plastics, sour fruits and vegetables, plaster, concrete, grapes, soap. In old-blogger-language, we'd call this 'intriguing'. Mouth: better, if a little 'forced'. You feel the finishing, the roasted nuts, the gingery and leafy flavours, all the leather, all the spices, and the nasty PX. Chestnuts, burnt raisins. Finish: long, a little burnt and sour. Comments: interesting but pretty difficult whisky made and promoted by very lovely people, at the top of their game. In other words, any pro, pro-am or am writer's very, very, and I mean very worst nightmare. But stay tuned...


SGP:461 - 79 points.

Glenallachie 13 yo 2005/2019 (65.1%, Lady of the Glen, Marsala finish)


Marsala finish? Alright then. Colour: straw. Nose: excuse me? Barley and paraffin. Quick… With water: oh no. Harsh, wood alcohol, apple distillate… Mouth (neat): no thanks, excuse me but I had forgotten that I have swim practice. With water: better, but that's a little late. Kirsch and plum spirit, raw eau-de-vie, distilled wine. Finish: long, burnt and rubbery. Sour ale in the aftertaste. Comments: good, that's done. I've got quite a few other whiskies by Lady of the Glen in the sample boxes, all being, like two hundred times better than this poor little excuse of a juice, while I'm a truffle kind of guy. I mean, when I'm having truffled purée, I'm always having the purée first, and only then the truffles. Same with lobster and rice, foie gras and noodles, or langoustines and polenta. What I mean is that the next Lady of the Glen whisky will probably be pretty amazing. Watch these pages and, for example, their latest Caperdonich that we have already tried the other day.


SGP:551 - 72 points.

Sure this isn't our best session ever so far, but after all, it isn't as bad as De Niro in a Kia commercial, is it. And we're not finished at all…

Glenallachie 12 yo 'Chinquapin Oak Finish' (48%, OB, Virgin Oak Series, 6600 bottles, 2020)


I remember masters of wood Glenmorangie had already used Chinquapin, which is a subspecies of American white oak aka Quercus Alba. I had tried that one back in 2007 and liked it rather a lot (WF 87). Maybe Buffalo Trace might have done it as well. Let's see… Colour: gold. Nose: I have the impression that it wasn't heavily charred, as I'm rather finding green spicy notes at first, with some ginger, but it would take off with whiffs of honeycomb, maple syrup or even what they call maple butter over there in Quebec, also some gingerbread (and Stolle), fresh croissants, touches of fern, roots (or parsnips), then some fresh barley, a little grist… It would just never stop improving, getting bready in a lovely manner. Mouth: a little white pepper, cinnamon and nutmeg right in the arrival, then a lovely honeyed and floral development, with some madeleines, panettone, orange blossom honey, some figs and just some butterscotch. Cocoa. Finish: medium, with half-honeyed, half-spicy flavours. Comments: American oak with added spices, this time it's really up my alley. I'm so glad I like this one! (?!)


SGP:561 - 85 points.

Glenallachie 12 yo 'French Oak Finish' (48%, OB, Virgin Oak Series, 6600 bottles, 2020)


They've been using oak from the southwest of France this time. Not too far from where they make Armagnac (very roughly). Curious about the accent here… Colour: gold. Nose: it's utterly fascinating to compare these two babies, as I suppose the base malt was the same fine but slightly 'neutral' juice. Long story short, where you were having shortbread, maple syrup, croissants and butterscotch, you would rather find old cellar, bits of metal, earth and chalk, coffee dregs, mead, chestnut honey, butter cream, and sweet white wine, Sauternes-style. I find it a little more complex, less polished and less polite. Mouth: definitely earthy and pretty gingery, with a much bigger rooty side, more nutmeg and coriander (seeds), acidic coffee, touches of chilli, quite a lot of cocoa powder, and tiny bits of bitter oranges. Finish: rather long, spicy and earthy, a little sour in a good way, with a little fig jam and chestnut honey keeping it civilised. Comments: if the original whisky was the same indeed, the differences here are striking. I find this one rather more rustic, but also more complex. So I like it (even) a little better.


SGP:461 - 86 points.

Glenallachie 12 yo 'Spanish Oak Finish' (48%, OB, Virgin Oak Series, 6600 bottles, 2020)


I believe French and Spanish oaks are the same, they just stem from different locations, am I not right? So Quercus Robur aka pedunculate oak. Please note that some corners of the industry sometimes keep calling sherry casks 'Spanish oak' if not 'European oak', incorrectly. Not the same idea here. Colour: full gold. Nose: we are, indeed, much closer to the French than to the American. Same earthy spices, faint mustiness, honey and chestnut honeys, then black nougat (should we say turon?) and wee hints of Spanish-style a.k.a. Latino rum. My mind playing tricks on me yet again, probably. A little more 'caramelised' than the Frenchy. Mouth: we're even closer, while the whole remains a little more 'roasted' and indeed caramelised. More turon, dark honeys, speculoos, cappuccino, with more straight spices after twenty seconds, around cinnamon, clove and a little clove. Always quite some ginger from the fresh oak, but no straight leather. Finish: rather long, perhaps even more rustic in a good way. Spicier and leafier aftertaste, earth and pepper, nutmeg... Comments: I like it the same. I'm an European anyway.


SGP:461 - 86 points.

Awesome compositions! I believe they should all give PX a rest. OH and we have this one too…

Glenallachie 10 yo 'Cask Strength Batch 4' (56.1%, OB, 2020)


I haven't tried batch 3 but batch 2 was rather to my liking even if some PX had been involved (WF 83). A matter of proportion, I suppose. This time we're seeing this baby's been in contact with PX and oloroso sherry puncheons as well as virgin oak (but American, French or Spanish? Joking). Quite some marquetry anyway. Colour: amber. Nose: no excessive leafiness, that's sorted. Rather butterscotch, Mars bar, millionaire shortbread, some earth, chocolate, café latte, dried figs, a touch of menthol, a drop of Armagnac. We're perfectly fine this far. With water: rather more of all that. I suppose no one will ever file a complaint. Mouth (neat): this feeling of liquefied Mars bar and black tea, raisins and prunes, Christmas cake (are we allowed to mention Christmas cake in October?) and really a lot of bitter chocolate, with around 90% cocoa. Always loved that in my oloroso-y whiskies. With water: touches of ham, tabasco, and more coffee and chocolate. Caraway. Finish: long, a little spicier. Pepper, ginger, caraway, cloves. Comments: I believe this newer batch kind of joins that rather legendary category that gathers Genfarclas 105, A'bunadh, Macallan 10 CS, and several others. Some kind of compulsory exercise at any Speyside distillery; there is little doubt that this batch is a success.


SGP:551 - 88 points.

Perhaps a wee IB before we call this a (miracle) session?

Glenallachie 5 yo 2014/2020 (52.3%, Les Grands Alambics, Birds series, sherry hogshead)
Another intriguing bottle by these passionate new French bottlers. At this young age, I suppose the hogshead had been particularly well treated. Colour: gold. Nose: reeks of strawberry jam and butterscotch at first, which is a little unusual but really lovely, some black cherry jam too, then just anything one would find at Starbucks', only much better. Caramel Macchiato, Mocha Cookie Crumble Frappuccino, Almondmilk Honey Flat White, Chai Latte, Chocolat Viennois Signature, and naturally, their Chocolate-Covered Strawberry Drink. But as I said, this Glenallachie's nicer yet. With water: a little more on earth and barley and beer. All that as a 'trenta'. Mouth (neat): I shan't mention Starbucks again, but I'm sure you get the drift. Coffee liqueur, cappuccino, hazelnut cream, macaroons, oriental pastry, angel hair… With water: very good. Last time I was at Starbucks, that was in San Francisco quite a few years back and instead of my name they wrote 'Williamson' on my cup. A sign, that was a sign! Finish: long, very cake-y, fudge-y, caramelised, coffee-ish, and excellent. Touches of chestnut purée and marmalade. Comments: Starbucks malt whisky indeed. As I sometimes say, I hate it that I like it so much – I tell you, these modern young juices are not too good for your mental health.


SGP:651 - 87 points.