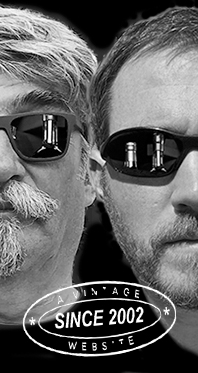 Home
Thousands of tastings,
all the music,
all the rambligs
and all the fun
(hopefully!)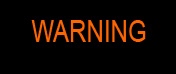 Whiskyfun.com
Guaranteed ad-free
copyright 2002-2020



Some Irish of a certain quality

Rather from the higher echelons, shall we say, and possibly from Northern Ireland. What border?

Teeling 14 yo 'Brabazon Series 03' (49.5%, OB, Irish, single malt, Perdo Ximenez, 10000 bottles, 2020)


We haven't tried #02, but we thought #01 had been pretty pretty good. What's more, it's perfect that they would have added the age statement this time, while since the finishing period in PX lasted for 3 long years (in whisky making, years are always longer), this is more double-maturation than a simple finishing. All cleared then, let's proceed… Colour: gold. Nose: it's absolutely not one of those hastily PX-ed whiskies that are invading our shelves, with rather some perfect walnut cake, a rum-raisin combo, a rather lovely kind of earthiness that you would also find in some high-end pipe tobaccos or teas, and then a feeling of prunes soaked in old armagnac. That's all pretty 'meta', with this impression of whiskey – rum – brandy blend that would just work in this case. It's even a little troubling, shall we say, but will this happen on the palate as well? Mouth: clearly and purely Irish this time, the whisky's won it, with the usual and much expected tropical fruits, mangos, then rather tarte tatin and mirabelle jam. A handful of sultanas too, then a touch of hops and flowery/fruity herbal tea. More leaves and grass appearing after a short while, together with touches of cloves, caraway and nutmeg. Notes of proper old PX. Finish: rather medium, with some muscovado sugar, more cloves, and our friends the ripe mirabelles. Leafier aftertaste (tea). Comments: just excellent. Great work with 'proper' PX, I think, with even a wee feeling of V.O.R.S. that I just forgot to mention before.


SGP:651 - 87 points.

Let's find one that's similarly aged…

Irish Single Malt 16 yo 2003/2019 (51.9%, The Whisky Agency, barrel)
Colour: white wine. Nose: bonbons, fruit syrups, especially pears, then touches of pineapple. Feels young, a tad too eau-de-vie-ish, and not totally dissimilar to some Scottish grain whisky. Feels more Irish pot-still than single malt this far, but let's dig deeper… With water: not quite. A little grist? Mouth (neat): it's troubling that you could feel where this would be going, should you allow this juice to remain in wood for ten or fifteen years. It's bizarrely a little immature at 16 years old, a little too eau-de-vie-ish in other words, but potential is there, as the pros say. With water: similar feelings. Passion fruit syrup, pear, pineapple drops… Finish: medium, on the same notes. Grassier aftertaste. Comments: it's true that this naked baby had to struggle after the excellent Teeling, while the original juices may have been very similar. Great work with that PX, really (yes, Serge at the keyboard).


SGP:630 – 80 points.

Irish Single Malt 21 yo 1998/2019 (51.9%, The Whisky Agency, barrel, 208 bottles)


Colour: gold. Nose: typical hops, wisteria, gorse, then mangos, passion fruits, green bananas, and then wee whiffs of engine oil, garden bonfire and balsa wood. Impeccable this time. With water: metal polish and fruit peel, plus a smart assortment of oily and resinous aromas, around putty. Like. Mouth (neat): it's utterly great that a 1998 would be as fantastic as the famous 1988-1992s (and thereabouts). Tangerines grapefruits, passion fruits, lemon, etcetera. Touch of lavender honey. With water: and it takes water extremely well. I'd swear it could swim to the Kildalton shore, which isn't that far away after all. Remember what they say, 'if you can't see it, it's raining; if you can, it's going to rain.' Finish: medium, and this time again, a tad grassier and leafier. Comments: around ten further years will make it reach 90-91, piece of cake. But would that be worth it? I guess the answer would be 'no'.


SGP:651 - 89 points.

Let's see… (that feels so 'arranged', S….)

Irish Single Malt 29 yo 1990/2019 (48.5%, The Whisky Agency, barrel)


I've been told, mind you, that the gentleman on the label is absolutely not someone who's just tried this little Irish whisky. Phew. Colour: gold. Nose: this one's obviously subtler, with tiny herbs, ointments, herbs, peelings, leaves, nuts, a touch of camphor, moss, putty again… But it's also a tad more fragile than the 1998, which was rather more 'evident' and without any headache. Not saying this one's more tiresome but there, I'm sure you see what I mean. Mouth: much bigger and fruitier this time, with first bags of blueberries, then oranges, papayas, mangos… And acacia honey, barley syrup, Demerara sugar, tea, a touch of varnish… Quite funnily, it tends to become stronger over time, even a little rough(ish). Finish: rather long, kind of young, but of course, excellent. Comments: I think my heart is torn between the 1998 and the 1990. In that case, one way out, have another whisky…


SGP:651 - 89 points.

Teeling 28 yo 1991/2020 (46%, OB, 4000 bottles)
An intriguing flat bottle that looks a bit like a bourbon's, no? Or, indeed, a Canadian's. Having said that, we had a few 27s (right, two of them) and I have to say they were all totally stellar. This 28 was finished in Sauternes for no less than eight (8) years, which 'may' sound a bit superfluous since the juice was probably ueber-fruity in the first place, but let's see what happened… Colour: deep gold. Nose: some old 'B' that would have been taken back to European pastures. I mean, what I'm finding is rather all around orchard fruits, greengages, plums, perhaps banana skins indeed, but also fresh walnuts, melons… In other words, no mango and maracuja extravaganza this time. Interesting (and lovely, as expected)… Mouth: what an unusual brew! Where else would you find patchouli, green tobacco, apple peel, walnut peel, pistachios, zucchini and dried mushrooms, and only then some brighter fruitiness? Around guavas and elderflower syrup, perhaps. A few pencil shavings as well (where those château barrels?) then various herbal teas, then coffee dregs, crude cocoa powder and very black tea. Finish: pretty long and very bizarrely, much more on the 'usual' tropical fruits, before the cocoa and the cedar shavings would strike back in the aftertaste, together with some menthol. Comments: this is clearly not one of the utter tropical fruit bombs that we've learned to love, but on the other hand, it's extremely coherent and complex. Oh and it feels older than 28, perhaps even 40. Seriously. Gle mhaith!


SGP:561 - 90 points.

Good, we could try to find a wee one just for the road, what do you think?

A Drop of The Irish (59.6%, Blackadder, hogshead, cask #DI 2018-1, 333 bottles, 2018)


We've tried an earlier cask just one month ago and found it very good, if a little raw. Well, very raw. Colour: light gold. Nose: vanillas aplenty, then maple syrup and acacia honey. Whiffs of camphor coming from the background, also café latte, Golden Grahams and other kinds of cornflakes. I'll say it, I love this rather regressive side. Perfect drop indeed. With water: extremely viscimetric, water generates more legs than they have at the Crazy Horse Saloon. As for the aromas, we're having toasted brioche and caramelised popcorn. I told you, it's regressive. Mouth (neat): fantastic, just a little, cough, cough, strong. As we used to say while in lockdown, 'may cure COVID-19'. With water: excellent. Cider, sorb eau-de-vie, melons, greengages, green tea and then more and more peelings while it's getting frankly grassy. I'm even wondering if there aren't touches of peat. No? Finish: long raw and good. Espresso in the aftertaste. No, of course no sugar, this is not starbucksfun. Comments: a super great drop that's very easy, but it calls for moderation, otherwise we'd soon be in the same situation as that of Percy in Black Adder Series One (remember we said we'd try to quote Black Adder every time we try a whisky by Blackadder?)
So, Percy: Only this morning in the courtyard, I saw a horse with two heads and two bodies!
Edmund: Two horses standing next to each other?
Percy: Yes, I suppose it could have been.


SGP:552 - 86 points.

P.S.: yes, I suppose you could replace Percy with Boris.