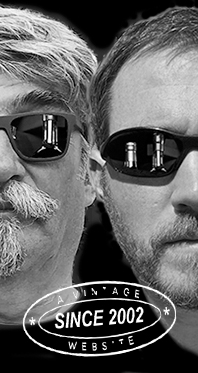 Home
Thousands of tastings,
all the music,
all the rambligs
and all the fun
(hopefully!)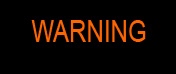 Whiskyfun.com
Guaranteed ad-free
copyright 2002-2017



Great fruity whisky, Tormore. Never miss the old 10 white label if you can find it, esp. the one for Dreher in Italy. Anyway…

Tormore 24 years 1995/2019 (45.4%, Le Gus't, butt, cask #LG272, 398 bottles)
Let's check what these excellent wee French bottlers from Provence have found this time. Colour: pale gold. Nose: fruits everywhere indeed, especially oranges, plus a touch of mint, one of olive oil, and one of honey. Perfect combination, you could even try it live by assembling those ingredients in a large bowl. But careful, it's not easy to get the proportions right… Having this wee Tormore might be easier. Mouth: same feeling, with a burst of fresh fruits at first (oranges, mangos, pineapples), then this drop of honey, and various herbal teas that would add much complexity. Including mint tea. Finish: long, still extremely fruity, with something slightly Irish, perhaps. Northern Irish, if you see what I mean. Comments: one of these upper-echelon liquid fruit salads, a category that would include some Balblairs, some Lochsides, or some Bushmills indeed, to name but a few. A lovable drop.


SGP:641 - 89 points.

They're having another one…

Tormore 24 years 1995/2019 (55.8%, Le Gus't, butt, cask #20046, 71 bottles)
Colour: gold. Nose: this is clearly different, rather starting with notes of fresh paint, fresh putty, and orgeat syrup. Also fresh almonds, marzipan, some very fresh wood or broken branches, some damp paper… Well indeed this is very different. Let's see if oak oils keep running the show once water's ben added… With water: yeah pine needles, wood oils, teak, piano lacquer… In the back, perhaps some prickly pears, or some persimmons (which, granted, aren't very aromatic anyway). Mouth (neat): no obtrusive paint of varnish this time, rather some wonderful fruity leaves, teas, oranges, tangerines… We're much closer to the lighter sister here. With water: there, we got it, it's not quite a fruit bomb, but it has got some very lovely notes of complex Chinese green tea (the name escapes me), also notes of Pinot Gris, Alsatian-style. Finish: pretty long, complex, with an unexpected hint of fresh liquorice and some greenish figs in the aftertaste. Comments: come on, what's the name of that very famous high-end Chinese green tea again? Couldn't you help me a wee bit?


SGP:561 - 87 points.

Tormore 30 yo 1988/2019 (48.4%, Cadenhead, Authentic Collection, hogshead, 162 bottles)
Cheers Mark Watt! Hope we cross paths again very soon! Colour: pale gold. Nose: they say hogshead, but it noses like a barrel, with a load of vanilla cream, custard, vanilla fudge, then yellow melons and other lightly aromatic fruits. Stewed pears, poached apples, also rhubarb compote and kiwi jam, those sorts of things. Some cigarette tobacco in the background. Not a bomb, I would say. Mouth: it hasn't quite got the brightness of the 1995s, and perhaps has it gotten a little woody (green oak), but all the rest is pretty fine, almondy, and pretty spicy, with some lighter green curry sauce, masala, peanut sauce (satay?)… Having said that the background's a tad gritty and green, with fruit peelings and some over-infused green tea. Touchy. Finish: long, with many green tannins. Or, you're right, rather a feeling of green tannings. Comments: very good, but approaching the border of over-woodiness in my book.


SGP:461 - 84 points.

Tormore 30 yo 1988/2019 (47.9%, Cadenhead, Small Batch, bourbon hogshead, 462 bottles)


Colour: pale gold. Nose: same-ish. Perhaps a tad less fruity? Mouth: I like this one a tad better than the single cask this time. The powers of true small batches! Nice oranges, kiwis, grapefruits, riesling, sauvignon blanc, English champagne (laughing out loud and rolling on the floor here), notes of herbal teas, lime blossom, honeysuckle, indeed some green tannins, well-controlled ones this time… Finish: rather long, with lovely touches of pink grapefruits. Comments: a good example of wrecked maths, as with this bottling that involved 3 hoggies altogether, 1+1+1=4. Smart move by our friends. Recommended!


SGP:561 - 86 points.

Tormore 30 yo 1988/2019 (43.2%, Cadenhead, Authentic Collection, bourbon hogshead, 132 bottles)


132 bottles from a hoggie and a low strength, this one could be a little tired, let's see… Colour: pale gold. Nose: same as the other AC, that is to say rather vanilla-ed, custardy, and just a tad light and branche-y. Mouth: hold on, this is fine, fresh, enticing, and despite a few green tannings here and there, still bright and pretty citrusy. Not-too-ripe mangos, pink grapefruits, maracuja… What we sometimes call 'ship fruits', that is to say fruits that are supposed to ripen while they're transported. But this Tormore is pretty beautiful once you accept the green tannins. Finish: long, a tad sharp, citric and grassy. Lovely oils in the aftertaste. Walnut oil? Comments: I would clearly buy a bottle of this, it's just that you'd better pour it drop by drop. Like 2cl in a huge fishbowl.


SGP:561 - 86 points.