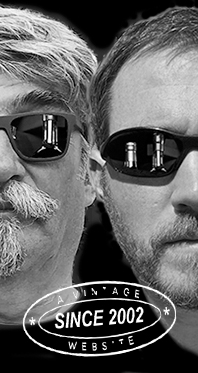 Home
Thousands of tastings,
all the music,
all the rambligs
and all the fun
(hopefully!)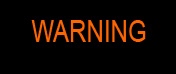 Whiskyfun.com
Guaranteed ad-free
copyright 2002-2020



And that's not Joe Bonamassa. But why not? Couldn't we try a few new French brandies to celebrate the win of good sense and care, even if we may be on the verge of losing quite some worthy laughing matter, what do you say? Good, good, but first, an older aperitif, to push the gas in real smooth ;-)…

Hennessy 'Fine Champagne VSOP' (40%, OB, Cognac, +/-1985)


A very large-volume expression that international travellers could have found just anywhere in the world, especially in travel retail and hotels. Moderate hopes here… Colour: amber (caramel). Nose: well in the expected style, that is to say ridden with raisins, liquid caramel, then melon and peach liqueurs, plus a wee metallic touch as well as notes of old middle-range sweet wine. There, Monbazillac. Some heather honey too. In fact, this is a pleasant nose, I can't remember why we weren't liking these when they were to be found just anywhere. You're right, maybe because they were to be found just anywhere. Bunch of snobs! Mouth: too much caramel by today's standards, really, and too much 'liqueur'. That makes it a little cloying and in 2020, you would be soon to ask for a few ice cubes. Lots of raisins, maple syrup, corn syrup, and just a touch of tobacco. Finish: short and kind of going nowhere. A little rubber and some pancake syrup. The sugar wrecks the aftertaste. Comments: let's not be too harsh, one could drink this but a sweet tooth would be needed. Yeah I know many households have still got such bottles under the telly… Just drop the telly!


SGP:730 - 68 points.

Good, let's tackle some real stuff…

Delamain 'Collection Revelation Malaville' (45%, OB, Grande Champagne, cask #709-01, 460 bottles, 2020)
Delamain have got a huge reputation. They wouldn't display the vintage here but they claim this is 'very old'. Given that it's Delamain, we believe them. Colour: gold. Nose: single cask, single vineyard cognac from a great house, how would anyone beat this. Sublime flowers (gorse, broom), plus loads of pollen, some mentholy touches, heather, tangerine, lemongrass, orange blossom, apricots, acacia and clover honeys, green oranges (Hermès's). Sublime freshness, extremely aromatic but without the tiniest iota of headiness. Mouth: look, first you put the bottle back into the cupboard, and only then you take your glass in your hands. Wonderfully oriental (baklavas, mint tea), with touches of tobacco, halva and nougat, tangerine liqueur, quince jelly… It may get a wee tad grassier and a touch more tannic over the minutes, but that' just nothing. Finish: medium, fresh, always on this rather stunning combination that would involve tangerines, honeys and various mints. Comments: we may be a little too fast already. Lost one or two points after the middle on the palate.
SGP:651 - 90 points.

Delamain 50 yo 1965/2015-2020 'Collection Apogée' (44%, OB, Grande Champagne, dame-jeanne #339-01, 42 bottles, 2020)
This one stems from a vineyard in Verrières. It was decanted into a demijohn in 2015, and bottled this year. Oh how we hope our friends in Scotland would do this too! Well, actually some did with some old bottles (Macallan or Glenmorangie, for example). That's the whole idea behind an 'apogee', stopping wood maturation just when the spirit reached its peak. Colour: red amber. Nose: well it may be only 50, but it's already gathered notes of varnish, cellulose, or old pinecones for example. On the other hand, these notes of old cigars, rancio, chocolate and coffee are just superb, provided you like them dry – I know I do. Some tamarind jam, starkrimsons and overripe damsons at the fruit department. Less 'obvious' than the Revelation, perhaps a little more 'reflective'. Do you say that? Mouth: oh you just feel it was the right time. Loads of thin mints, black Assam, ground coffee and even touches of chicory, then various chocolates, dry black raisins, then the expected spices, cloves, cinnamon… What's really funny is how the fruits are arriving later this time, especially citrons and blood oranges. All this chocolate and all this citrus lead us straight to Jaffa cakes I believe. Which I love. Finish: rather long and rather more on teas and chocolate again, as expected. Crunching coffee beans and roasted cocoa pods, torrefaction. Comments: wondering if I didn't enjoy the younger sibling even better. Now you can have ten glasses of the latter, whilst you'll just have two of this 1965. That's much cheaper.
SGP:461 - 90 points.

Jean-Luc Pasquet 'Le Cognac d'Elisabeth L.89' (46.3%, OB, Petite Champagne, 398 bottles)


This one from a small domaine called 'La Grange du Bois' which just stopped producing cognac. Their last harvest was 2015. It's absolutely thrilling that the house Pasquet managed to save this cask and to bottle it in its full singular glory under their 'Esprit de Famille' banner. Colour: amber. Nose: back to freshness, this time with a rather elegant, somewhat self-restrained style that would rather gather ripe orchard fruits such as mirabelles, quinces, yellow peaches, then acacia honey and just a wee handful of juicy sultanas. This one totally stays on track. Whiffs of rose petals arising after a few minutes, with even touches of muscat grapes. Lovely nose. Mouth: firmer and tighter, starting with lemon balm and a little peppermint, in a style that's a tad more rustic than that of the Delamains. Now I rather dig rusticity. Old apples, rhubarb, a few walnuts and bitter almonds, quite some tobacco for sure (chewing on your untipped Craven A, circa 1975 ;-))… At times you'd almost believe this is apple brandy. Great apple brandy, naturally. Finish: long, still a little rustic. Comments: excellent Sunday morning cognac, I would say. After church, of course.


SGP:561 - 89 points.

Another Petite Champagne please…

Cognac Sponge 'Edition No.2 Heritage N.69' (48.8%, WhiskySponge, Grosperrin, Petite Champagne, 250 bottles)


This is well Cognac Sponge, not Konjac Sponge mind you. Of course that's a real thing. Now that a subject of her most gracious majesty would add old Napo to one of his labels remains hard to understand on this side of the Channel. As for the vintage, well, Serge Gainsbourg, come out of this body! Colour: amber. Nose: back to the older ones, with fruits that get kind of subdued while coffee, tobacco and chocolate are coming to the front. But it remains a fruity old cognac, with ripe damsons, glazed chestnuts, overripe apples… Mouth: it's amazing how close we are to the Pasquet, despite these extra twenty years. Same slightly rustic style, with grasses, tobacco, leaves, some peppers, black raisins, pipe tobacco, black tea, fruit peelings. Wee menthol and liquorice too. Finish: rather long, still leafy and, well, rustic in a good way. What's perfect is that it would gear towards wild honeys in the aftertaste. Purple-heather honey, for example. Bang, two more points! Comments: you could have two after church, no? A tad rough and tough yet splendid, to be poured into your favourite hipflask.


SGP:561 - 90 points.

Brandy 27 yo 1993/2020 (52.3%, Thompson Bros., 409 bottles)


This brandy was bottled in Scotland and was 'early landed – late bottled', which will prevent it from being labelled as 'cognac' – provided it's cognac indeed. No cognac that wasn't fully matured in the region can be called cognac these days, I believe only Hine were still benefitting from a temporary derogation. Have to work on this… Colour: amber. Nose: wait, it does not quite smell like cognac. Rather armagnac, or maybe even Spanish brandy, with these rather huge coffee notes. Or Armenian brandy? Tobacco, chocolate, coffee, Bovril, metal polish… With water: chocolate, mint, Maggi, pu-her, dried porcinis. Mouth (neat): could be cognac on the palate, really. More fruits, peaches, maple syrup, black nougat, sultanas, pinesap… I'm absolutely not an expert but I think this is quite in the style of some 'extreme' cognac makers, such as Bouju or Forgeron. With water: I'm not sure. Probably cognac, but a rather mentholy one. Icy mint and dark chocolate, or some crazy stuff by Starbucks. Finish: long, rather all on chocolate and tobacco. You rather have to fight it. A drop of bervea or even genepy liqueur in the aftertaste. Comments: you could almost call this a liquid cigar. I kind of thought it was a Jerezian on the nose, but the palate's way too dry for that. We might never know…


SGP:461 - 86 points.

That's enough. Many more cognacs soon on WF, stay tuned.