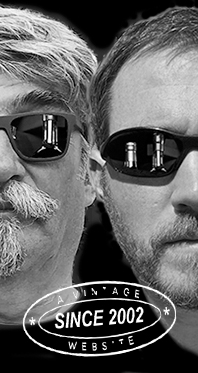 Home
Thousands of tastings,
all the music,
all the rambligs
and all the fun
(hopefully!)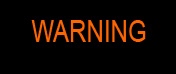 Whiskyfun.com
Guaranteed ad-free
copyright 2002-2020



Special Releases Special, today Lagavulin

Now that they neither do Port Ellen nor Brora within the SRs anymore, some may believe that the Lagavulin has become the peated jewel of the crown. But not so fast, we've already seen that the Talisker 8, even if finished (but smartly finished in Jamaican rum), was quite a jewel too… As for the sparring partner, I suppose our friend the 16 will be in order…

Lagavulin 16 yo (43%, OB, +/- 2019)


Hold on comrade, the last time I tried the 16 that was in 2015! Shame shame shame… Colour: gold. Nose: ah I remember, the feeling of a brand new scuba diving suit, with a wee curry-and-raisins mix (tajine), touch of leather, and bags of seashells, clams, oysters… Then the much expected marmalade, tar, cigars, lapsang souchong, the engine of an old Jaguar (so yeah, dirty engine oil)… So nutshell, smoking a cigar and drinking smoked tea in a diver's outfit, while driving an XJS. As a Frenchman, I imagine that's a pretty common situation within the Britannic gentry, no? Mouth: as good as usual, perhaps a wee tad sweeter? Perhaps not, I have no point of comparison at hand, but I often have Lagavulin 16 when at a restaurant, or a bar. It's very widely available in France, which is a blessing. So, smoked tea, tar, black olives, marmalade, burnt raisins, brine, liquorice, leather, smoked oysters… I believe it's even good that they bottle it at 43%, since that makes it 'easier' in casual situations (such as at restaurants or bars). Finish: medium, with touches of curry, seawater, tar, earth, orange zests… Comments: It's a bottle you can trust. After all, it's 16 years old, you cannot rush that. Isn't the 16 one of the remaining heirs of the period known as the Whisky Loch? High score quasi-unchanged, same ballpark as that of Talisker 10 in my book.


SGP:567 - 89 points.

And so the new SR, with its rather 'Flora & Fauna' label...

Lagavulin 12 yo 2007/2020 (56.4%, OB, Special Releases 2020, refill American oak casks)


It's true that we haven't tried the 2019 yet. Do not worry, we'll have it right after this one. By the way, there's an eagle on the label but it doesn't look like it's one of the island's famous white-tailed sea eagles. Ha, graphic designers! Colour: pale white wine. Nose: ultra-precise, millimetric, vertical and pure at first, and perhaps not as boldly smoky as expected. There is 'visiting the maltings' though, but what I'm really getting is seawater, iodine, grapefruit juice and tangerines. One olive and some Barbour grease. The owners say it's sweeter than last year's and they may be right. With water: big fresh citrus, more lemons than oranges. Mouth (neat): fab, not extremely complex, but very extremely good in my opinion. Crushed olives, smoked almonds, avocado juice, lime juice, almond milk, citrons, a feeling of fumes, ashes, olive oil… Not too sure it's that sweet having said that. The first time I've heard someone telling us that Lagavulin was very sweet that was while we were visiting the distillery, around Y2K. It was Pinkie (50 years in the industry this year!) and so after having listened to him we quaffed all our glasses – they were still pouring the 1970s - as if it was orange juice. It was the first and last time I walked out of a tasting room rearward… With water: excellent. Seawater, lemon juice, olive oil, lapsang souchong. More or less… Finish: long, a notch drier, smokier, and very ashy. The aftertaste is even ashier. Comments: so Lagavulin or Talisker this year? Both are superb, but I think I'm a tad more in favour of purity, and this Lagavulin is a little purer, I think.


SGP:457 - 91 points.

I really have the impression that Diageo are following the massive trend towards purity that we're seeing in wine (and applauding profusely). Alright, we said we'd have the long-overdue 2019 too…

Lagavulin 12 yo (56.5%, OB, Special Releases 2019, refill American oak)
The 2020 is a single vintage (2007) but it seems that the 2019 was a multi-vintage. Colour: pale white wine. Nose: I agree the 2020 is a little sweeter and fruitier, whilst this one is just a blade that cuts you in half as Uma Thurman would in Kill Bill. Smoked mercurochrome, concrete dust, porridge, cigar ashes. Well well well, we're extremely far from the 16 and the SR 2020 almost feels like tangerine juice now (of course I exaggerate)… With water: grist, tincture of iodine, elastoplast, charcoal. Mouth (neat): the differences are a little less obvious on the palate, but this is more pungent indeed, more mineral, creosote-y, with lemons that are greener than those in the 2019. Sends shivers in your spine, I'm thinking of the driest dry chenins. With water: more greenness. Do they make green lapsang souchong too? Finish: long, very dry and ashy. Cold cigar ashes – I agree, better have them cold. Comments: love them both, it's a thrill to compare them, even if you could down 50cl of each trying to find all the nuances. Do not. Now it is absolutely true that the 2020 is sweeter and fruitier, but do not expect pomegranate juice.


SGP:367 - 91 points.

I adored them both. It's almost as if they had created a real vintage effect, similar to that in, say some white wines, with some rounder, sweeter years and some trenser, crisper, colder millésimes. This reeks of smartness and is so different from the 'hey let's dump everything into STR or PX' approach seen elsewhere. I know I'm exaggerating again, but barely...