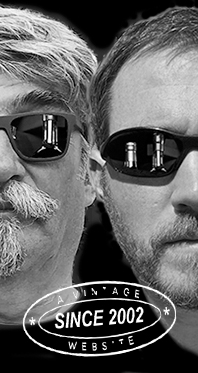 Home
Thousands of tastings,
all the music,
all the rambligs
and all the fun
(hopefully!)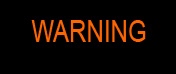 Whiskyfun.com
Guaranteed ad-free
copyright 2002-2017



Whiskyfun's mixed bags
Stuff from Scotchland, part three



More stuff from the boxes, I'm sure we'll find quite a bunch of undisclosed Scottish brews that we haven't tackled yet. It's that in my pretty old-school system, those are never 'very urgent'.

Scallywag 10 yo (46%, Douglas Laing, Speyside, blended malt, 4,500 bottles, 2018)


Snowy is back. We've had some NAS and some 13, but never this 10, aarff. Colour: gold. Nose: there's a rather roughish, leafy sherry at first, notes of cheapish PX, then better cakes, butterscotch and herbal teas. Vanilla cream. Mouth: a little rough indeed, leathery, gingery, with a grittiness that does not suggest this baby's obligatorily spent its own life in first-class sherry casks. Finish: medium, very leafy, sour, spicy and gingery. Comments: the 13 yo just anytime. As they used to say in old ads for washing powders, I would not trade one bottle of 13 (WF 86) for one case of this 10.


SGP:461 - 78 points.

Double Single (46%, Compass Box, blend, bourbon, 5,838 bottles, +/-2017)


This should harbour around three quarters Glen Elgin, and one quarter Girvan. Girvan grain, if you really must… Colour: straw. Nose: all on pear juice at first nosing, then apple pie and a little bubblegum and popcorn from the grain (I suppose). Nice, fresh and fruity, a little undemanding. Mouth: Glen Elgin is a great distillate, so this is obviously pretty fine, on the other hand I find it a little rough and uncomplex. Sweet beers, malt, ripe kiwis, preserved peaches and cherries. Some almond syrup coating the whole, as well as a little custard. Finish: medium; fruity and fresh. Fruit loops and a little cinnamon and ginger. Comments: a very good blend that's very malty. Seriously, it's a quasi-single, don't present anyone who only knows of Passport and Vat69 with this. It's true that prices have nothing to do (190€, is that a typo?)


SGP:551 - 83 points.

Chieftain's Speyside 16 yo 1998/2014 (54.1%, Chieftain's, 1st fill sherry butt, cask #8048, 670 bottles)
These ones have got a good reputation. Colour: amber. Nose: starts with a little acetone and varnish remover, or even very young sauvignon blanc, or even old cask in an old Burgundian cellar, but it's soon to gather its forces, getting very pinot-noiry, in a beautiful manner. Exactly not what you would get should you dump this whisky into a casks of pinot noir. Menthol, cherry cake… With water: rather love this dirtiness. Civet cat, good sister, vinegar, pinot noir, old floor cloth… Mouth (neat): perfect if you're up for a middle-aged sherry monster full of cherries and chocolate. With water: takes water extremely well. Do you know Mon Chéri? That would be cherries in eau-de-vie, coated with black chocolate. Mon Chéri, quoi. Finish: long and very much on cherries again. Comments: next time I fly to Jerez (very soon), I'll check those cherry trees. In the meantime, I may quaff more of this very excellent undisclosed Speysider.


SGP:651 - 88 points.

Naturally, that one calls for more…

Chieftain's Speyside 22 yo 1993/2015 (52.7%, Chieftain's, 1st fill sherry butt, cask #3612, 579 bottles)
Colour: office coffee. Nose: no doubt Ian Macleod do these very well. This one's rather flintier, almost metallic, rich yet rather elegant, with notes of Armagnac, that is to say prunes and raisins in this case. Also honey sauce and orange liqueur, all that just works beautifully. With water: once again a feeling of PN, this time Nuits-St-Georges (utterly love good Nuits-St-Georges, they are less chicky-micky than most others!) Mouth (neat): very good. You cannot not think of some of the middle-aged Family Casks by that Ballindalloch distillery, this time rather with touches of varnish and cherries again, just like in the lovely 1998. With water: yeaaaahhh (you didn't rack your brain here, S.) Finish: long, guignolety (and yet another barbarism that may get you jailed on day, S.) Comments: similar high quality, perhaps a little softer. Time makes whiskies softer, and people harder, some say.


SGP:551 - 88 points.

One sherry monster leading to another…

Chieftain's Speyside 25 yo 1990/2015 (53%, Chieftain's, 1st fill sherry butt, cask #5181, 606 bottles)


I believe these were all bottled for Taiwan. Colour: office coffee. Nose: frankly, these are all very good. Wonderful maltiness, Mars bars, café latte, butterscotch, orange cake, marmalade, and rather less cherries this time. And no pinot noir, sob sob… With water: liquid caramel, raki, proper old sweet Malaga, and a very wonderful mentholy side. Old mint cordials, Ricqlès.. Mouth (neat): raspberry eau-de-vie, raisins, rancio, redcurrant wine, old Port, manuka honey, cracked pepper… That's all pretty perfect, well done. With water: careful, sherry monsters are very sensitive to water (they may get too drying), so two drops are enough. Alternatively, you may just spray to surface with water – ever tried that? Figs and ginger coming out – looks like that cask had been kind of rejuvenated at some point (ginger always sell it). Finish: medium, ridden with chocolate and raspberry liqueur. Comments: whether you prefer cherries or raspberries is up to you. No, really. Loved this one.


SGP:561 - 90 points.

Right, six is a deal. So, one more and we're done.

Black Snake '3rd Venom' (59.7%, Blackadder, oloroso sherry, 480 bottles, 2017)


This is a single malt! Hope it won't be as deadly as a, well, as a black mamba. Colour: straw. Nose: this is an all-natural malt whisky, without any obvious sherry (only in the distance), rather with breads, cakes, grist and hazelnuts. Half a pint of lager too. With water: malt and fudge and pumpernickel and sawn branches. Perhaps not the Mona Lisa of whisky. Mouth (neat): raw, young, very punchy, on pear eau-de-vie and slivovitz. Rather stuff for gangsters, so far. With water: does the job, as they would never say in the French administration. Beers, fudges, all-spice. Finish: medium, on spicy breads and the next town's craft ale. Pepper and citrus in the aftertaste. Comments: fine malt whisky, not too venomous apparently, since I'm still here, alive and (hopefully) kicking.


SGP:451 - 82 points.