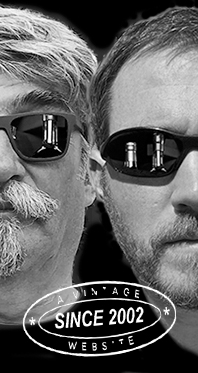 Home
Thousands of tastings,
all the music,
all the rambligs
and all the fun
(hopefully!)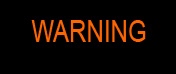 Whiskyfun.com
Guaranteed ad-free
copyright 2002-2017



Whiskyfun's mixed bags
Stuff from Scotchland, part two aye



And so we're back with more undisclosed or blended malt whiskies.

Highland Malt 26 yo 1993/2019 (48.3%, Maltbarn, bourbon, 141 bottles)


Colour: pale gold. Nose: bread and barley, brioche and overripe apples, cereals, with touches of honey and a few yellow flowers (dandelions). Nice maltiness, a bit in the style of Glenmorangie, perhaps. Mouth: good malty, brioche-y arrival, then more cereals and a few earthy tones. A little sawdust, ale, and cinnamon plus a little cardboard. Finish: medium, a little gristy, with orange drops. Rather a little sawdust in the aftertaste. Comments: very good, like anything from Maltbarn's, but looks like I'm not very inspired. Must be me…


SGP:451 - 82 points.

Speyside Malt 14 yo 2005/2019 (50.4%, Maltbarn, sherry cask, 175 bottles)
Colour: gold. Nose: this one's much cakier, more on raisin rolls, milk chocolate, praline, caramel cream, mirabelle tarte, tarte tatin, custard… All that being very fine, naturally, if a little modern (hi-char?) With water: menthol and eucalyptus, a lot of sap. Lovely maltiness behind that. Mouth (neat): unusually leathery at first, malty, a tad sour and resinous, then relatively mellower and rather on raisin rolls again, chocolate, and mead. The cask was relatively new or renewed (ginger, nutmeg). With water: gets really gingery. Quite some raisins too. Finish: rather long, spicy, with some caraway and more ginger. Comments: the cask wasn't lazy. Modern-times malt whisky, rather oak-driven and rather of upper-middle quality, I would say.


SGP:451 - 83 points.

Speyside Region 26 yo 1992/2019 (51.5%, Archives for ARen Trading Co. Taiwan, barrel, cask #1408809, 269 bottles)


Colour: straw. Nose: an awesome oily start, on proper sunflower oil, also pollen and acacia honey, then brioche and custard, dandelions, white chocolate, and a touch of almonds and earth. Impeccably fresh and deep at the same time. Got to love good barrels. With water: angelica and woodruff, who could be against that? Mouth (neat): banana pie, mangos, honeydew, oranges and citrons, vanilla and honey. I have to say you could almost mistake it for one of those superb indie Bushmills that have recently amazed whiskydom, seriously. With water: more citrus and mirabelles, all for the better. We've known Balvenies… Finish: medium, wonderful, with apricots this time, papayas, and just honey. Pink grapefruits as the signature. Comments: some high-echelon malt whisky, pretty sexy and without the tiniest flaws. And that wee Irishness…


SGP:651 - 90 points.

A Speyside Distillery 26 yo 1992/2018 (51.5%, Archives, barrel, cask #1408806, 250 bottles)
This one comes with an American butterfly on the label. Sounds like the name of a prog-rock band, circa 1971. Colour: straw. Nose: same batch, same distillery, almost same whisky. Perhaps a tad rounder and a little less tart? First class stuff. Mouth: same comments. Finish: same. Comments: same. Well, this one was a wee-tad fatter indeed. Quality's extremely high.


SGP:651 – 90 points.

Blended Malt 9 yo 2009/2019 (65.4%, Single Cask Nation, sherry butt, cask #417, 654 bottles)
Holy smokes, isn't this pure rocket fuel? Just another assassination attempt? Colour: straw. Nose: sour cream, sour wood, lemon marmalade, leaven, butter cream, and some kind of crazy Californian double-hops IPA for jaded hippies. Well, I suppose you get the idea. With water: some kind of exhaust smoke, then more creams, white chocolates, butterscotch, halva and such things. Mouth (neat): great wood was involved. Other than that, it would kill you. With water: butterscotch everywhere, touch of varnish, custard, small berries, and just some creamy flavours. If this was a sherry butt, someone must have shaved it and then charred it to the max. With excellent results, I would add. Finish: long, malty, chocolaty, and with bags of shortbread. Something from Starbucks' in the aftertaste. Café latte with toasted hazelnuts? And, wait, strawberries? Comments: what I find very cool with the Single Cask Army… I mean Nation, is that unlike many other indie bottlers, they would not just have the same whiskies (or rums) that everyone else are having at the same time. Smart. This youngster, even if very modern, is beyond reproach.


SGP:551 - 87 points.

Since we're tasting baby whiskies…

Secret Lowland 7 yo 2011/2019 (59.8%, Liquid Treasures, 10th Anniversary, sherry hogshead, 176 bottles)


Yet more pinups, can we have Betty Grable next time? What's more, a secret Lowlander is intriguing, who would want to keep a Lowlander secret? Colour: gold. Nose: yet another activated cask in, well, in action, with some fudge, butterscotch, shortbread, strawberry pie, and a feeling of Cuban rum. Havana Club cask strength – do they do cask strength? With water: thin mints and chocolate stout, that's cool! Mouth (neat): seemingly pretty good, just a tad strong. But I rather love these hints of chicory coffee, Nescafé, and Ovaltine. Almost works like Proust's madeleine to me. With water: mint cream and cloves in coffee. Sounds weird, I know. Crude chocolate. Finish: long and very Guinnessy, if I may. Malt and coffee in the aftertaste. Comments: I'm all for these modern younger warriors, as long as nobody drowns them into wine (what, what PX?) Which was not the case here. As for the 'Lowland' part, well, anyone who would have been able to detect the region here would have won my utmost and most eternal consideration.


SGP:551 - 86 points.

Since were in the Lowlands of Scotland…

Secret Lowland 42 yo 1976/2019 (46.2%, The Nectar and The Whisky Agency, bourbon)


Oh no, looks like this is only a grain whisky, while I had expected Rosebank! My mistake, I haven't been careful enough, but who knows, with good age some grains can be pretty good (while the young ones are just… terrible). But why would anyone ever mention a region when characterizing a humble grain? Colour: pale gold. Nose: okay, this is rather nice. A little thin, but nice. Sweet maize, popcorn, croissants and a little custard. Meringue. Mouth: fine butterscotch, buttered popcorn, notes of lemon curd, herbal tea (chamomile)… But it's rather thin, as most grain whiskies are, unless aged for a very long time in stupendous sherry casks. Finish: short, on marshmallows and coconut balls. Comments: a little disappointed. It's true that I had expected Rosebank or St. Magdalene (get your head out of the clouds, S.!)


SGP:531 - 79 points.

Time to call this a session, with another old one. A malt this time (hopefully)…

Speyside Single Malt 45 yo 1973/2019 (45.1%, The Whisky Show 2019, sherry butt)
You know, these crazy bottles that need ultraviolets… It was about time I tried this baby, we're having deep hopes here. Colour: gold. Nose: we know these. Nectar, pollen, honeys, figs, dates, buttercups and gorse, blood oranges, mead… You can't have much better ones within this style. The freshness is very impressive; mind you, this baby's older than me (sadly not). Mouth: the oak's already a little loud, and drying, and a tad too mentholy and sappy, but all the rest is brilliant, led by fearless figs and the strongest honeys there is (chestnut, manuka, fir). Some bitter oranges, some salty touches (say crayfish quenelles – whatever) and some cocoa. Finish: long, a tad less fresh, and a little oaky. Comments: I suppose this should have been bottled five or ten years ago, but it remains very brilliant whisky.


SGP:461 - 89 points.