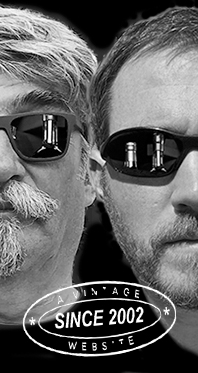 Home
Thousands of tastings,
all the music,
all the rambligs
and all the fun
(hopefully!)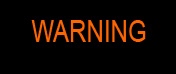 Whiskyfun.com
Guaranteed ad-free
copyright 2002-2017



Whiskyfun's mixed bags
Stuff from Scotchland



Unless they say 'Skye Undercover' or perhaps 'Secret Orkney' or 'From Campbeltown With Love', you just can't tell about a growing crowd of uncertain malt whiskies that wouldn't, or couldn't tell you about their exact origins. I agree that won't change anything to the quality of the whiskies (just as NAS won't), but I believe it's always better to know. On the other hand, some tasters would argue that it's all becoming equivalent to some massive blind tasting, which can't be bad. Right, let's try a few secret singles and assorted blends as they come, if you don't mind, knowing that some blends are actually single (you know, that myth about 'teaspooning')…

Blended Malt 25 yo 1993/2018 (47.1%, The Whisky Fair, sherry wood)


This baby was bottled to celebrate Limburg's famous Whisky Fair. Indeed, we're late again. Colour: amber. Nose: starts both dry – as far as sherry's concerned – and pretty waxy, gets then even 'blacker', tobacco-y, nutty, tea-ish, with just hints of old ointments and perhaps a little rancio. You would be forgiven for thinking this is an old bottle. No, 2018 is not 'old', let's not exaggerate. Mouth: really very good, very nutty (walnuts), with notes of raw house jams, black tea, fruitcake, Stolle, and hints of four-spice blend (quatre-épices). That would include cloves and cinnamon. Very good. Finish: of good length, more on homemade fruitcake, with perhaps hints of masala and an even spicier aftertaste. Comments: no complains, only praise. I'd only add that it would rather be for your (silver) hipflask than for your authentic vintage Eames lounge chair.


SGP:561 - 87 points.

Secret Highland 31 yo 1987/2019 (49.6%, Whisky Nerds, hogshead, cask #27, 167 bottles)
This one is a single. Macallan, obviously – just joking. Colour: amber. Nose: just lovely, on raisins, figs, dates, some fresh fruitcake, pollen and honey, mint cordial, some young pu-erh (earthy tea), an awesome earthiness (anything around mushrooms, really), and a lovely mustiness. Refill sherry hogshead? Tends to get a little dusty, but that's just nothing. Mouth: some smoke, some mint, some pine-y liqueurs, some cracked pepper, something mineral, all things oranges, mosses, liquorice… It really is some firm whisky, not easy to pin down because each and every time you're having an idea (could this be Pulteney? HP?) you're finding other flavours that would rather discard those options. Perhaps a special brew from Loch Lomond's? Plus, the sherry's still rather active here. It's a sherry hogshead, right? Finish: rather long, perhaps a touch too oaky now, but altitude remains high. Comments: frankly, it's highly frustrating not to know about the distillery, in no small measure because you just cannot generate images in your mind. Imagine, it's as if Led Zeppelin had only done records and just never revealed who was their singer. Yeah of course I know that wasn't Clapton.


SGP:551 - 88 points.

Vega 22 yo (43.9%, North Star Spirits, blended malt, 1205 bottles, 2019)


Colour: deep gold. Nose: starts with brown toasts and some pretty earthy black tea, as well as some bitter chocolate and some kind of old mint cordial from and old bottle from an old European country. Mushrooms and autumn leaves tend to win it after a few minutes, while the whole would get even more mentholy. Sauna oils. Finnish malt? No, looks like this is rather Scottish… Mouth: very good! Many pine-y elements, needles, sap, some black raisins and some prunes, certainly some heavy pipe tobacco, marzipan-filled dates, chestnut honey, some thicker herbal liqueurs (ever tried Unicum?), all that with a solid body and a perfect, slightly oily mouth feel. Drops of caraway liqueur, perhaps. Try the Alsatians'! Finish: pretty long and balanced, not something that's that common. Dried figs and a wee touch of curry in the aftertaste. Comments: I've heard they'll have a bottle of this in the glove compartment of James Bond's next Aston Martin. No, really. Anyway, whether this is a proper blend or a single malt in disguise (the industry is losing us these days, isn't it?) this middle-aged Vega is very, very good.


SGP:641 - 88 points.

Sirius 31 yo (43.1%, North Star Spirits, blended malt, first fill bourbon barrel, 3582 bottles, 2019)
A large small batch here, I'm really glad they manage to fork out this many bottles. Great work, no doubt, what's more, the price is very fair. Colour: deep gold. Nose: fun stuff, full of fresh paint, bitter almonds, putty and Jamaican-rum-like esters. Then black olives, linoleum, and whiffs of rotting bananas. Funky rum-like indeed, looks like quite some bacterial fermentation has taken place here, somewhere, sometime… Having said that, the background remains classically malty and honeyed. Mouth: vive la difference! Indeed, this is totally unlike any other blend that I could try – while it's not untrue that I've tried a few of them (don't let it go to your head, S.). Resins, varnishes, embrocations, coconut balls, barbecued marshmallows, Jäger, nori, Japanese caramel sauce for ramen… well, stuff like that. It is extremely unusual indeed, but that's not this baby's main asset. What's sure is that the blender is a freethinker, and that he won't ever work for Johnnie Walker. Finish: long, still a little varnishy, almondy, with a saltier aftertaste. Comments: you cannot not wonder if one of the casks wasn't 'something else', perhaps something shipped by those fine distillers up there on Sirius. Seriously, this is not a blend for The House of Lords, but I doubt that was the goal in the first place. You have to be a little loco to be a fan – well, I'm very loco then.


SGP:562 - 89 points.

Perhaps an older 'secret' malt now? Just to show that anonymous malt whiskies are not strictly a new thing?

Prime Malt 15 yo 'Selection No.1' (45.7%, Munro Watson & Co., 75cl, +/-1980)


This old bottle's a single Islay malt, but the lovely white label does not obligatorily suggest this is Laphroaig. Let's see… Colour: gold. Nose: I'm rather lost, once again. It is a tad medicinal (mercurochrome) but it's also rather more herbal than any Islay malts that I know of, that is to say more on fern, mowed lawn, and just pine extracts and oils. While the smoke remains quite infinitesimal, if I may say so. It realty is very difficult to identify malt whiskies as soon as they're a little 'deviant'. Which reminds me of a very famous blender who, around twenty years ago and when asked – by this humble whisky enthusiast - to identify a very peaty Islayer that he had composed himself, had answered that it was a Lowlander. It was Laphroaig. Did I mention raisins? Mouth: good but not stellar. I'm thinking some deviant Lagavulin, perhaps. Salty soups, raisins, stout and ale, and even hops. Either too sweet, or too dry. Finish: rather long but a little sour, and sweet, and salty. Pine resin in the aftertaste. Comments: I don't know what to say (yes, do us all a favor, S.) except that this could actually be Laphroaig from some kind of sweetened cask (PX, paxarette, weird mosto…)


SGP:555 - 83 points.

A last one today, but we might go on tomorrow…

Secret Blended Malt 18 yo 2001/2019 (46.4%, The Nectar and The Whisky Agency, sherry butt)
Looks like this would be the natural strength. We've often found the malts that were displaying natural low strengths pretty special, let's see… Colour: deep gold. Nose: some chocolaty sherry, with dark raisins, some coffee, the expected walnut wine, black tea, and just hints of chives, perhaps. Mouth: we've known both Glenfarclasses and Macallans that were like this. Prunes, marmalade, espresso, chocolate, tobacco, bit of ham, a dollop of raspberry cream, leather, old Maury wine, a touch of flint, a drop of soy sauce… Finish: rather long, even more on cocoa and tobacco. Comments: this chocolaty malt just works, it's a very classic so-called 'sherry monster'. Some A'bunadhs were a bit like this as well, but enough with guessing games.


GP:561 - 86 points.