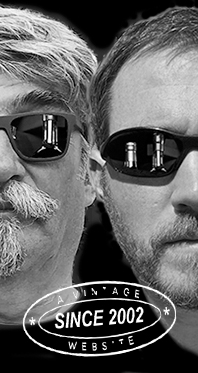 Home
Thousands of tastings,
all the music,
all the rambligs
and all the fun
(hopefully!)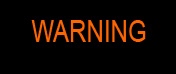 Whiskyfun.com
Guaranteed ad-free
copyright 2002-2020



The Confined Sessions
Day 47
Stupid booze

Or WTF spirits. That's rather self-explanatory, no? Now I'm more or less feeling like I'm that stupid American guy who died in a rocket crash trying to prove the Earth was flat. Unless that story too was fake?… So let's have 'stuff' we've been accumulating within the last months… And please wish me luck, you may even invoke your imaginary friends-in-the-skies if you like!

Cîroc 'Mango' (37.5%, OB, vodka, +/-2019)
This has been classified by some online luminary as an 'urban drink'. Sweet Vishnu, shall we survive?... knowing that mangos do not like ethanol at all. Believe me, I tried to distil a good little quintal of mangos quite some years ago, and came up with a nightmare spirit. Long story short, when the raw materials are too aromatic already, all you'll create when concentrating those aromas is… Glue, or varnish. You need to do macerations actually, but after all, that's probably what Diageo have done here. Let's see… Colour: white. Nose: mango and apricot. Mouth: sugar and mango. This is a liqueur. Finish: long, on bubblegum. Comments: liquid bubblegum. It's not bad at all (yes, Serge at the keyboard) but do not expect to be able to quaff more that 1cl without a pile of crushed ice. This French vodka (made in Cognac, mind you) feels very 'lab', but feels pretty fun too. Elementary booze.


SGP:820 - 70 points.

(serious, dunno quite how to score this kind of liqueur).

Maestro Dobel 'Humito' (40%, OB, tequila, +/-2019)
Smoked tequila. Serious. I swear, believe me. I do not know how they make this, but it is over-packaged to such an extent that I do not wanna know. Even hipsters would run away on their Chinese-made micro-scooters. Colour: white. Nose: bwah. Burnt tyres, perhaps? Dead stones? I know stones are dead by definition, but there. Terrible nose. Mouth: a little better, but that's thanks to the agave-y part that's seemingly tried to resist the ugly smokiness that this little spirit had to endure. Very bad, it's as if someone had blended some cheapo mixto with a few litres of wrecked Octomore. Finish: sadly, it's not short. Comments: there are no foundations for such a spirit. The best mezcals are already smoky, so this artificial stunt was totally unnecessary. And bad. Never again.


SGP:125 - 25 points.

Cambridge Distillery 'Truffle Gin' (42%, OB, +/-2017)
Just reading the marketing blurb is already quite juicy. Mind you, this is 'rich, decadent and luxurious', while it is 'led by white truffle from Alba in Italy - an ingredient which is worth more than gold per gram.' And guess what, we're about to find some 'unparalleled depth and complexity'. RU Ready? Colour: white. Nose: soap, ethanol, coal smoke, burnt rubber, juniper, and indeed some truffleness (gas). Not that ugly I have to say, but it's true that I'm a dead lover of truffles. Mouth: hey hey, this is cool. Lime, juniper, plum spirit (fruit stones, almonds), celeriac, and certainly some sweeter truffles. Reminds me of a few chefs that keep trying (pre-Covid, naturally) to make some truffle-based deserts. Some do kind of succeed, I've had some truffle ice cream that's been pretty much to my liking, for example. Finish: medium, okay. Comments: more than a stunt, I kind of like this. Pour it over mashed potatoes? Spaghettis? Far from the utter disaster I had announced. Will teach me.


SGP:262 - 75 points.

Tanqueray 'Lovage' (47.3%, OB, gin, +/-2018)
Crazy stuff by Diageo's Mr. Jenkins, I'd wager. I feel I should add that I utterly love lovage, almost as much as I love truffles. Now, to think that someone in London or elsewhere decided, probably at the pub on a late Friday afternoon, to launch a pretty Monty-Pythony lovage-flavoured gin gives me faith in humanity, especially in British humanity. Even the bottle is crazy, I'm sure Camilla was involved at some point. Friends, do you really want to go on with this Brexit madness? I mean, with Covid and stuff, you would have every excuses to make an U-turn with bravado and panache – and no apologies needed! Colour: white. Nose: by Jove, gin! I'm not a gin guy, but to me this is gin, as in gin. In other words, I'm not finding any lovage at this point. And I know lovage, my garden is full of lovage. Perhaps on the palate?... Mouth: celery, perhaps? There is some sweetness, probably some herbal notes indeed, juniper of course, turnips… But lovage? There's more lovage in a sherried Brora than in this little gin! Finish: almonds, turnips and celeriac. Perhaps parsley and parsnips? Juniper. Sadly the sweetness here kind of kills it all. Comments: I was expecting something very herbal, but what I got was something very sweet. And regular gin. Now, as always, with a bucket of ice…


SGP:551 - 60 points.

Empirical Spirits 'Fuck Trump and His Stupid Fucking Wall Blend' (27%, OB, +/-2019)
Seriously, this exists, it's been officially bottled! Apparently, it is some kind of habanero spirit, but does it still qualify as 'a spirit' at those lousy 27% A.B.V.? Now indeed, they could have made the dumbest spirit in the world, the product would have still kept its promises. Let's see… Colour: white. Nose: totally love it! Chilli, red pepper, raspberries, 'spending a few hours at Ikea', plywood, rhubarb, Worcester sauce…. It's all extremely unlikely, but quite magically, it's balanced, fresh, and even nice. Did I mention white asparagus? Mouth: it's a little weak, I would have gone up to 35%, serious. Falls apart, gets glue-y, too grassy, drying… A shame, because you do feel that the core was rather brilliantly composed. What's the story behind those lousy 27%? Something related to the Trumpster? Finish: short. Comments: funny idea, and a rather lovely nose that's completely out of any known world, but the palate? Should we just sprinkle pizza with it? So and why the hell isn't this drink orange? Just ask Irn Bru how to do that.


SGP:472 - (no score) points.

Georgia Moon (40%, OB, Spirit Drink, USA, +/-2018)


We all know Georgia Moon's corn whisky. It's a staple of Kentucky boozes, a reference, more or less like Loch Dhu 10 in Scotland or the white Manx whisky. No? But I'm not sure anyone's drinking it, Let's see… Colour: white. Nose: warm baguette early in the morning. The smell of warm baguette early in the morning is a Proust's madeleine to many a Frenchy. There isn't much else, but there, I find this total breadiness just fantastic. Mouth: it's a little weak, but it isn't bad at all! Reminds me of pot-still vodka. Bread, herbs and cereals, mustard seeds, wholegrain bread, baguette again, touches of caraway… Finish: medium, very bready, slightly spicy. Comments: Houston, we have a problem. Will friends laugh at me if I write that this is some very good spirit? Will they ban me from Limburg? From the Whisky Show Old & Rare? From Whisky Live Paris, from Luzern? From Zurich? Seriously, let's all pray St. Clynelish that they're all fine and will be able to hold all their brilliant events in the nearest future! Crikey, isn't this little Georgia Moon goooood? Note to self, have to check who's making this…


SGP:451 - 80 points.

Whitley Neil 'Quince Gin' (43%, OB, +/-2018)


Same story all over again, I'm not a gin guy at all, but I cherish quince, the subtlest fruit there is as soon as you're talking distilling. And the trickiest as well (quince could wreck a still, serious), but I suppose this is just a matter of aromatization. Piece of cake then… By the way, this is 'handcrafted', but I'm not sure that'll remain a strong selling point post-Covid. Colour: straw. Some oak involved, I suppose. Or caramel. Nose: gin with a layer of apples and quinces. So, basically, gin. Mouth: it's been heavily sweetened, this is almost a liqueur. Terrible thing, don't tell your dentist you're drinking this. Finish: long, extremely sweet and sugary. I'm sure you need to kill wildlife to be able to produce this… thing. Comments: seventeen ice cubes per centilitre, that would be the proper way to drink this horrendous sugabomb, should you have nothing else at hand. I mean, not even water. No seen no quince, by the way. Yuck, what a rotgut!


SGP:920 – 10 points.

And just to show you that we're afraid of strictly nothing…

Two Birds 'Rhubarb Gin' (40%, OB, +/-2019)


Frankly, gin is a laughable category. The darkest dungeons of booze, where all third-grade marketers like to bathe since every Tom, Dick and Harry can make their own gin and claim to a kind of first. In this very case, that would be rhubarb. Crikey, we love rhubarb! Colour: pink gold. Or there, rosé gold as they say at Audemars-Piguet or Rolex, both footballer's brands these days. Your brain on your wrist, as they say, but let's move on… Nose: gin, that is to say soap, juniper, and lemon zests. I'm not against that. No rhubarb in sight (and I've got as much rhubarb as lovage in my garden). Mouth: seriously? A little rhubarb syrup indeed, but all the rest is weak. Not bad, but weak. What's cool is that they haven't buried this one under tons of sugar. Finish: medium, gingery and lime-y. Perhaps some rhubarb. According to this colour, that would be pink rhubarb. Comments: some kind of limoncello with less sugar. Lemon and rhubarb can get close together.


SGP:440 - 55 points.

Let's put an end to this nightmare, with this last 'thing'…

Dujardin 'Vieux Blue Label' (35%, OB, Spirit Drink, Dutch brandy, +/-2015)


Dutch brandy, my nose! Everything here screams swindle. The fake French brand name, the design, the word 'vieux', the word 'blue', the word 'label'… If we don't get blind here, we're lucky… Colour: orange. That's caramel, as you know. Orange hues or tinges, like in most nasty Scotch blends (so 90% of the production, really), give caramel colouring away. Nose: none. Perhaps burning alcohol. Perhaps Fanta and Coke? Extremely weak, nada, niente, nichts, rien, nothing. Mouth: terrible, puke-y, repulsive, bitter, undrinkable. A fucking nightmare, there, I said it. Finish: yuck. Some bad sugar, perhaps recycled molasses? Comments: I hate it that because of the fake name 'Dujardin', some absent minds would believe this is French, or perhaps even Cognac? There, why not Martell Cordon Bleu? The brand owners here deserve death. Ten bullets, then hanging, then drowning, then the stake, then poison, then being forced to listen to a speech by His Orangeness. Okay that last part may have been a little too harsh, after all this is just booze and no fortune has ever been built without a big lie…


SGP:110 - 2 points.

Dutch brandy, right… By the way, they usually blend these with highly rectified, thus totally silent spirits.