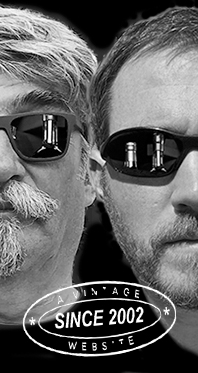 Home
Thousands of tastings,
all the music,
all the rambligs
and all the fun
(hopefully!)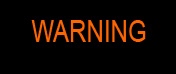 Whiskyfun.com
Guaranteed ad-free
copyright 2002-2020



Ten aged tequilas on a Sunday

That's' agave spirit from Mexico (wow, you've outdone yourself this time again, S.!)

Berrueco 'Reposado' (40%, OB, +/-2019)
A reposado is a tequila that's only spent a few months of wood. Indeed, it's not unlike a finishing, you couldn't call this 'maturation'. This one stayed in some 'heavily charred American oak barrels', so let's say it was bourbonised, while the packaging is very 'too much', never a good sign in my book. But let's see… Colour: white wine. Nose: ah no, not at all, I get no excessive vanillin or coconut, rather a lovely fresh agaveness, with some lemon, aniseed, dill and fennel, lovage, touches of coriander and the smartest notes of liquorice. Love this nose very much, in fact. Mouth: very good, with moderate vanilla, and rather these wee cologne-y notes that one would find in many a tequila, then dill, lemon, aniseed and coriander once again. Perhaps is it a wee tad too sweet, but we're fine. Finish: medium, fresh, clean, not oaked. The expected lavender and violet in the aftertaste, bergamots too. Comments: the nose was quite sublime, the palate pretty good, and my fears evaporated. Too bad they haven't gone to 43% vol.


SGP:471 - 85 points.

While we're at it, let's try the Anejo version…

Berrueco 'Anejo' (40%, OB, +/-2019)


SO ore time in wood, let's hope that was not for the worse. Colour: gold. Nose: no no no no no no no no. Oak, branches, vanilla, cardboard, grass, asparagus peel. The tequila's almost blocked, you'll have to wait until a few lemony and herbal touches manage to make it through the sweet oak. Very nice after around… 20 minutes. Mouth: it's okay, I like them better with less oak, but I agree this was well made, with nice oranges, nice lavender, nice lemons, and nice aniseed. Pastis aged in oak? Finish: medium, with a little sweetness again. Big liquorice in the aftertaste. Comments: I don't think I've got the joven (or silver, or whatever they call it) in the boxes, but there, high-class distillates need no oak as such. Casks for sure, oak no thanks (going a little far here but there).


SGP:561 - 80 points.

Ocho 3 yo 2008/2012-2016 'Extra Anejo' (53.2%, OB, Las Altena, single barrel, for La Maison du Whisky 60th Anniversary)


Ocho have got a high reputation, similar to that of the best artisan mezcals. Colour: white wine. Nose: pure smoked gherkins and cucumbers, then scoria and green liquorice. Wee ideas of natto, then geranium and violet flowers as well as 'a fresh pack of assorted bonbons'. With water: all grasses and peelings, very subtle. Mouth (neat): very complex spirit, beyond the usual soapiness – or rather perfume-iness. Lime and lemons, gherkins indeed, olive brine… What's great is that they've done their best to avoid any excessive oak, using some re-re-refill wood here. The Scots should take notice if you ask me. With water: gherkins, green olives, natural vanilla, lime, green liquorice, and these touches of geranium again. Geraniol? Finish: excellent, getting perhaps a tad 'jumbled over' towards the aftertaste. Comments: I'm wondering if agave doesn't just need purity and tranquillity. Anyway, great, great tequila.


SGP:551 - 87 points.

Jose Cuervo 'Tradicional Reposado' (38%, OB, +/-2017)
100% agave from the largest brand. Do they really run out of agaves these days in Mexico? Colour: white wine. Nose: not much to be nosed here. A little ethanol, wood alcohol, and no good agave-iness, which I find very surprising. I've always liked the brand's 'Reserva de la Familia' but this is very poor so far, almost empty. Mouth: better than on the nose – not too difficult – but still lacking definition and becoming oddly 'burnt'. Very disappointing, sure it's pure blue agave, but it does taste like a very cheap supermarket mixto. Finish: short and cardboardy. Cheap gin. The aftertaste is notch nicer thanks to some lemons showing up. Comments: no, it's pretty poor tequila. How disappointing, the #1 tequila brand in the world!


SGP:241 - 40 points.

I'll get over it, I promise… Having said that I haven't got much more tequila in the sample library, let's see… Talisker, Tamdhu, Tamnavulin, Teaninich… there, Tequila! Sadly not 7 Leguas in the box, that's the only brand you need…

XQ 'reposado' (40%, OB, +/-2017)


The people who've designed this bottle must have smoked the carpet. What's more, according to the excellent folks at Master of Malt, it was aged in 'three types of cask - American ex-bourbon, French Limousin and Mexican Encino wood'. That's a lot of wood for just a quick reposado, no? Colour: white wine. Nose: fine, rather in the style of the great Berrueco reposado, that is to say bright and fresh, on lemons, aniseed, gherkins and olives. Everything good this far – and please let's stop talking about the crazy bottle. Mouth: probably not as well-defined, perhaps a tad dirty and ethanoly, losing steam as we speak, woosh, what happened? Finish: notes of cheap limoncello. 3.50€ a bottle in the large shops at any border. Comments: nice nose, cheapo palate. Looks like it's not easy to produce good tequila.


SGP:351 - 72 points.

Crikey, that one had started well…

Herencia de Plata 'Anejo' (38%, OB, +/-2019)
Tried an earlier batch back in 2013, it was very okay (WF 78). 100% agave. Colour: white wine. Nose: strawberry jam, caramel cream and molasses over Moutai and sochu, does that make any sense? What I don't quite find here is… agave. In truth it's the most un-agave-y one so far. Notes of old Madeira. Mouth: the oak's caramel had taken over here, this could have been other spirits, rums, brandies, bourbons… Having said that it's pretty good spirit, I'm sure you could almost make a Mexican Manhattan out of it, but we all know someone who wouldn't be too happy about that idea. Finish: medium, with really a lot of butterscotch and caramel cream. Comments: a different style that lost all contacts with the original distillate. Not bad at all having said that, I do confirm my little score from a few years ago.


SGP:431 - 78 points.

Sierra Milenario 'Extra Anejo' (41.5%, OB, +/-2016)


100% agave once again, and a packaging that even the maddest Chinese emperors would have found a little too 'show-off'. A Christmas bottle, as we say (at Christmas people just buy the bottle, not the content). Colour: gold. Nose: fine! Plastics, black olives, caramel, wood smoke, lapsang souchong, cigars, earth, and a little agave indeed. Whiffs of rose petals and hand-cream. Estée Lauder ;-). Mouth: wait wait wait, this is something else. Vanilla, custard, caramel and fudge, shortbread, butterscotch, biscuits. Touch of salt, but that wouldn't make it agave-y enough. Finish: medium, cake-y. More fudge. Comments: looks like the extra-anejo treatment erased any agave-iness. We're left with some very good whisk… I mean, spirit, but heart and soul are gone.


SGP:531 - 78 points.

Blue Hour 'Reposado' (40%, OB, +/-2019)


All the money in the bottle, not much left for the content I suppose. Also called 'La Hora Azul', which is pretty poetic I have to say. And jazzy. This baby is to be found just anywhere, apparently; perhaps just not in Jalisco. Colour: white wine. Nose: nice-ish, fresh, with hints of green apples, then lime, gherkins and aniseed. Very light, but clean, well-carved, and only moderately perfume-y (vetiver). Mouth: its good, not too extreme, without excessive vanilla, but it tends to go towards overripe apples, hence loses contact with the agave-y core. We need olives, aniseed and gherkins! Finish: a tad drier, which is nice. Lemongrass. Comments: rather good. Ish. Not sure I'll remember this one tomorrow when I wake up.


SGP:531 - 79 points.

I think we're in trouble, are we not?... Pfff…

Tres Josés 'Reposado' (40%, OB, +/-2019)


100% blue agave (azul) and a bottle that's a little less ugly, thank you mucho! I don't know who those three Josés are, and indeed I could try to find out, but there, as long as José Cuervo is not involved, I am fine. Is he? Colour: pale white wine. Nose: it's OK, there is some vanilla but not too much, while the agave kind of feels as long as you're paying attention. It is a light nose, that's for sure. Wee whiff of tangerines, geranium, and small pink olives. Forgot their name, I am sorry. Mouth: ah, there, we're talking. Fresh lime, olives, lemongrass, asparagus, and a moderate vanilla that did not kill everything yet. Grapefruits and a little green pepper, that's all nice. Finish: medium and fresh. Wee olives and a wee vanilla. Comments: a good fresh tequila reposado, where oak didn't kill the agaves yet.


SGP:451 - 81 points.

More proof that oak is any spirit's best friend, and its worst enemy. Good, we've had many oaked tequilas already, but I believe we've still got one free slot. Perhaps another very large brand? This could be done super-fast, do not worry…

Sauza 'Reposado' (38%, OB, +/-2016)


Thirty-eight percent alc/vol., not a good sign. Blue agaves, that's better. 'Aged in American white oak barrels for four months', that suggests total ecstasy, better get ready… Colour: white wine. Nose: hello? There's no one in there. H.e.l.l.o.? H-e-l-l-o? H.EL.L.O? Ah, some wood alcohol. Very poor. Mouth: ugly, dirty, burnt, empty. Finish: nasty but short. Phew. Comments: terrifyingly bad and weak. Must be a conspiracy. China, Venezuela, Cuba, maybe the French, maybe Prince Charles, who knows? This poor thing had clearly been made in a Wuhan lab to eradicate any ability to taste anything within our free world. Better believe me, I would give myself an A+ on this. Anyway, phew, we have triumphed over evil like nobody has seen before this time.


SGP:241 - 10 points.