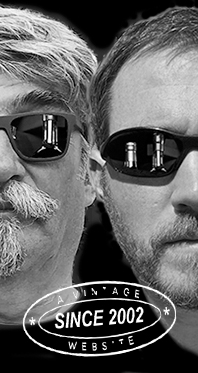 Home
Thousands of tastings,
all the music,
all the rambligs
and all the fun
(hopefully!)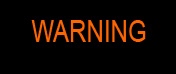 Whiskyfun.com
Guaranteed ad-free
copyright 2002-2020



The Caol Ila Works – part 2

Do not expect any duds, that's not going to happen. No blood and no tears I'm afraid… Perhaps a little sweat but that's all, Lucrecia (understand that if you can).

Caol Ila 11 yo 2008/2019 (54.2%, Abbey Whisky, 120 bottles)


A lovely little batch with a label that reeks of 2005 (says this guy who's got a website that reeks of 1995, and I'm being kind to myself). Colour: pale white wine. Nose: it is a little eau-de-vie-ish, bordering ethanoly at first nosing, but things get back to normal after a few seconds, with lemon juice, brine, seawater and smoked malted barley in a kiln. With water: hessian, soot, ashes and bread dough. Mouth (neat): just totally good and yet a tad too hot and burning. It's not extremely strong but it's got this coffee-ish side that comes with high ethanol in my book. With water: very good, sweeter and even a notch syrupy. Tangerines and bergamots. Finish: long, with the saltiness and the grasses coming out. Quite some pepper too. Comments: just very, very good. A sweeter Caol Ila, I would say.


SGP:566 - 85 points.

Caol Ila 20 yo 1999/2020 (48.4%, Maltbarn, sherry, 118 bottles)


Great work by Maltbarn lately, what I'm meaning is that they aren't always having the same whiskies as all the other small indies, which I find extra-cool. By the way the distillery had an excellent 1999 for Feis Ile… 2010. Colour: gold. Nose: it's not that it's an 'old' CI, but indeed some attributes of older age are coming though, such as camphor, pu-her tea, resins (retsina), ointments, paint thinner… It's clearly medicinal! With water: hessian and raw wool. Mouth (neat): extremely good. Lapsang souchong, kumquats and bergamots, peppermint, tar… Actually, I'm finding it pretty south-shore-ish. Something of Laphroaig, something of Ardbeg. With water: splendid smoked oranges and some paraffin and light tar. Finish: tarry and ashy, and globally drier. Comments: but where's the sherry? I am joking, it's a brilliant Caol Ila and an obvious 90-pointer. Smart and pretty maniacal work by Maltbarn with some thoughts. Well that's what I'm feeling.


SGP:566 - 90 points.

Perhaps a drop of Diageo's NAS?

Caol Ila 'Moch' (43%, OB, +/-2018)
Trying this fine little NAS with a very funny name again (moche is ugly in French). We'll do this quick. Colour: straw. Nose: nice brine, seawater, seaweed, camphor and eucalyptus. Sourdough and a much milder smokiness. Mouth: good, a little sweet, even a tad sugary, but this sweeter smokiness is fine. Candied fruits and lapsang souchong. Notes of passion fruits and pink pepper. Finish: medium, really sweet. Sour/sweet aftertaste, with some vanilla. Comments: an easy peater, very good, just not very deep or fine-shaped.
SGP:546 - 81 points.

Caol Ila 7 yo 2011/2018 (56.1%, Asta Morris, sherry butt, cask #AM055, 580 bottles)


Love the cask numbers at Asta Morris, they really sound as if they were… Aston Martins. Colour: amber. Nose: sherry and peat, hit or miss, rather hit in this case. Cigar and cigarette tobaccos, walnuts and pecans, leather (new bomber jacket from our friends in Pakistan), marmalade and fino sherry. More or less. With water: truffle oil, walnuts, leather, ginger and Maggi. Mouth (neat): really big and rather biting, with huge bags or raisins of all sorts and a touch of sulphurous stone (right, sulphur), as well as some tobacco again. Swedish menthol snuff. With water: raisins are having the upper hand. Figs to the rescue, while all this is getting a little thick. Finish: long and a little heavy and syrupy, because of all these raisins. Pepper in the aftertaste. Comments: excellent, just a little fat. Water is needed but please be careful, raisins will never leave you alone.


SGP:756 - 86 points.

Perhaps one or two older CIs before we call this a tasting session?

Caol Ila 33 yo 1984/2017 (54.5%, Cadenhead, Authentic Collection, 175th Anniversary, bourbon, 144 bottles)


Why haven't we tried this one before? Where was it hiding? Well remember old age is a shipwreck, as Général De Gaulle used to say (we can't always quote Winston Churchill, can we? Not to mention Agent Orange…) Colour: gold. Nose: typical old CI from these years between 1975 and 1985, with loads of almond oil, putty, marzipan, citrons and beeswax, then camphor, crème de menthe, sap and pine resin. With water: fresh putty on a house near the ocean, tarry ropes, kelp, and sourer notes of mashed turnips. Mouth (neat): absolutely superb and ridden with tiny herbs and flowers such as verbenas, wormwood, borage, sea bluebells (oysterleaf), spinach and sorrel. No less. With water: it would never lose steam, while the obvious oak would rather gear towards menthol and liquorice. It's even all a little miraculous, if not totally fragile. Finish: this is where it's having a little trouble, and that's the oak. Teas, teas and teas, and mint. Comments: crikey, we missed the 90-mark because of some slightly obnoxious old oak.


SGP:375 - 89 points.

Caol Ila 35 yo 1983/2019 (50.3%, The Whisky Jury, refill hogshead, cask #75, 90 bottles)
A wee batch that's supposed to be very good. Remember, 1983 was great both at Château Margaux and at Caol Ila ;-). Signatory had a wonderful 35/1983 last year in their 30th Anniversary series. Colour: gold. Nose: very typical. Bitter almonds, benzine, ant-rust paint, fresh marzipan, carbon paper, clams, floated wood, hessian and old tarry ropes, dunnage, plasticine, camphor, chlorophyll… There's nothing not to like so far, and that's an understatement. With a wee drop of water: this lovely feeling of carbolineum and engine oil, as well as new books. Say John Bolton's latest. Mouth (neat): passion fruits and small white pineapples, some mentholy wood (pine?), more plasticine and paraffin, funny touches of sorrel and spinach that only come with older age, and those clams yet again. May you smoke clams and drizzle them with citron juice? With water: you do feel that the oak was getting bitterer and that this was bottled right on time. Phew! Very lovely anyway, with more chlorophyll, tea, lapsang souchong and the trademark ashes. Finish: rather long, rounder, yet tarry and plasticine-y. Lapsang souchong running the show, and rather less citrus than expected. Comments: 35 is very old already and peaters don't always age this well, in my little experience. Excellent catch by the Jury.


SGP:466 - 91 points.