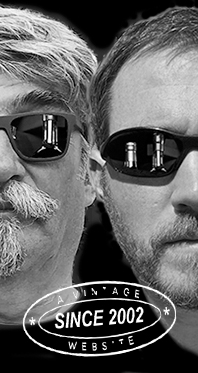 Home
Thousands of tastings,
all the music,
all the rambligs
and all the fun
(hopefully!)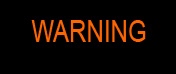 Whiskyfun.com
Guaranteed ad-free
copyright 2002-2017



And I mean a properly aged, un-fiddled with independent version that comes without a single Guronsan-fuelled story, without any unlikely name, and with just no branding at all. And no odd wine treatment. But first, a little aperitif if you don't mind…

Ardbeg 1975/1999 (43%, OB)


The owners have issued many 1975s, both general releases such as this one and single casks – almost all legendary. The general releases had been issued from 1998 to 2001. For the record, 1998 = WF90, 2000 = WF91 and 2001 = WF86 (but that was a very long time ago). I never wrote any proper notes for the rotation 1999, so now's the time; after all this 'blogger' is only twenty years late… Colour: gold. Nose: this is why we all jumped on Ardbeg after it had been relaunched by Glenmorangie plc. This is way tarrier than any contemporary offerings, much more medicinal, and much less on ooh-ha peat smoke. Embrocations, camphor, bandages, tarry ropes, new wellies, seashells, heavy fuel, tarmac, seawater, iodine, creosote… This is a seminal nose, the kind that converted many to peat (and indeed to Ardbeg). You wouldn't imagine the kind of impact these have had at that time! Mouth: sweet Mary and Joseph, this is some travel through time. Sure the old single casks, including those by the indies, remain extraordinarily impressive, but this larger - I almost wrote humbler - batch is just a perfect example of what Ardbeg was, and just goes to show how much it has changed. I'm not saying it declined, not at all, but God did it change! Oyster, pipe tobacco, cracked pepper, grapefruits, tar and even rubber, toothpaste, lemon and grapefruit juice, and this fatness that remained there despite heavy reduction. Some Ardbeg of Grand Cru quality. Finish: long, wonderfully tarry and rubbery, with some iodine and just salt in the aftertaste. It's just a shame that they didn't go for 46% with these wonderful batches – but yeah, 43 is better than the Very Old's 40 (or the 17's). Comments: it's always a thrill to try this style that's now vanished in Islay's mist. And it's so cool that they weren't yet obsessed with fresh quercus.


SGP:457 - 92 points.

And so the new 'natural' Ardbeg…

Ardbeg 26 yo 1993/2020 (53.7%, Cadenhead, Authentic Collection, bourbon hogshead, 240 bottles)
Love it that Cadenhead would have used the relatively low-key Authentic Collection livery here, that's so smart! Now, not all 1993s have been otherworldly in my book – after all, didn't owners Allied only let the distillery run for a few weeks every year at that time, under in-house rivals Laphroaig's supervision? Colour: straw. Nose: much, much, and I mean much lighter in style than the 1975, much more 'purified', fruitier, with even traces of rum here and there, and pineapples… Having said that, seawater tends to come to the front, and make this much more coastal, if not tarry. With water: gets drier, muddier (good news), with notes of stable and burning hay. Mouth (neat): hold on, this is really great too, just different! Sharper, more a razorblade than a bowl of pitch as was the 1975 if you like, more mineral and grassy, certainly peatier (as far as pure peat goes), and more on roots, celeriac… I'm most pleased with this baby, it was a hard task to come after the ultra-classic 1975. With water: absolutely lovely, and now surprisingly close to the 1975, just a little less fat and 'typical'. Salt, bitter herbs, chalk, kippers, fresh walnuts, and this wonderful manzanilla-y feel that I'll always crave. Finish: long, with traces of custard beyond the sharp, almost biting herbal bitterness. Always enjoy that too. Only the aftertaste is a tad less precise, but we're splitting hairs again. Comments: no need.


SGP:467 - 91 points.