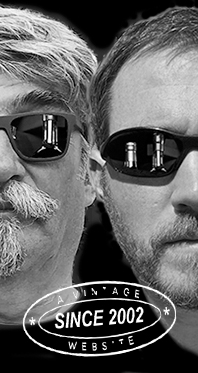 Home
Thousands of tastings,
all the music,
all the rambligs
and all the fun
(hopefully!)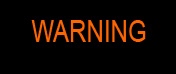 Whiskyfun.com
Guaranteed ad-free
copyright 2002-2020



The hunt for malternatives, Cognac's turn

Let's see what we have today…

Rémy Martin 'XO' (40%, OB, Cognac, Fine Champagne, +/-2019)


We don't expect much here but you never know. What's even scarier is that the house's master blender (they have master blenders too in Cognac) claims that this baby 'expresses all its potential at the aperitif, on ice'. And it wouldn't come cheap at 200€. Colour: deep amber. Nose: let's calm down, this is a lovely nose, very fresh and fruity, far from the 'old style' we were expecting and rather on stewed peaches, papayas, honey and nougat, stewed rhubarb, sultanas, quince jam and a little caramel. Millionaire shortbread, then touches of liquorice and menthol. Really, lovely, but what scares me now is the rather mean ABV. At this price, it's really becoming a no-no. Let's see… Mouth: what a disappointment. While the nose was even quite splendid, this is thin and dry, on coffee and cocoa, burnt caramel, leaves and stems, bitter herbs… There's an earthy fruitiness in the background (oranges and tea) but that's not enough at all. A little rancio though and echoes of some young oloroso. Finish: short, drying, weak. Comments: indeed, on ice, perhaps. Very disappointing and totally not malternative, but then again, the nose was splendid.


SGP:341 - 76 points.

Ragnaud Sabourin 'No.20 Réserve Spéciale' (43%, OB, Cognac Grande Champagne, +/-2019)
This is own-estate cognac, pure ugni blanc, aged 20 years in a wet cellar. Shall we see the concepts of dry/wet cellar become more prevalent in whisky too, one of these days? Yeah I know Scotland is pretty wet altogether, but still… Colour: gold. No colouring this time. Nose: this is completely different, much less 'commercial' (whatever that means) and more characterful, grassier, with a pack of menthol cigarettes, some hay, those stewed rhubarbs yet again, certainly some zests, humus and mushrooms, yellow peaches, balsa wood, eucalyptus, fresh agaves… It's even got a tiny touch of high-end tequila mind you, and gets then more mentholy. Another lovely nose, this time tenser and grassier. Mouth: these extra-3% make all the difference. I'm finding a little pepper this time, some bitter fruits (peel), agaves indeed, some earthy liquorice, grape pips, some oak, tobacco, herbal teas, and notes of green figs. Allspice. Do not expect raisins here, it's a dry Cognac. Finish: rather long, rather on drier honeys such as chestnut, with touches of green walnuts as well. Comments: not a sexy ooh-ah Cognac at all, but it's full of depth and honesty. Again, it's not very commercial – and more than three times cheaper than the Rémy.


SGP:551 - 86 points.

Fanny Fougerat 2010 'Le Laurier d'Appollon' (42.2%, OB, Cognac Petite Champagne, 2460 bottles, +/-2019)


Found at The Whisky Exchange and said to be a 'combination of only five barrels', although the label would display a cask number. Anyway, the Cognac makers are sometimes very hard to follow with anything they do with their casks. Not that that's very important… Colour: light gold. Nose: I find this much more convincing than earlier expressions from this wee house's. It's dry and tense, on branches, roots, leaves and fruit peel, then liquorice wood, a touch of turmeric and ginseng, peach skin, then whiffs of dry gewurztraminer, rosewater, lady's moisturizer, just a handful of raisins... Mouth: firm but softer than the Ragnaud Sabourin, with some liquorice allsorts, some youth for sure, some mentholy peaches and touches of chalk. A few spicy touches, Thai sauce, coconut water… I find this pretty good, rather malternative indeed, and quite modern in a way. Very good balance. Finish: medium, leafier. A little vanilla too, they may have used some newish oak. Touches of green curry in the aftertaste. Comments: young and very good. We're far from the style of the old houses (such as the Rémy XO, right).


SGP:451 - 84 points.

Let's find some older ones…

Petite Champagne 1969 (46.4%, Jean Grosperrin, Cognac, +/-2020)
Colour: deep gold. Nose: perfection. Oranges and earths, mosses, quinces, orange and honeysuckle blossom, old precious woods (old car dashboard), thuja wood, ancient humidor, eucalyptus forest in the midst of summer, menthol… Well we'll keep this short because we're just too busy enjoying this wee wonder… (that's lousy, S.) Mouth: in my meagre experience, 90% of the very woody spirits have just lost it, while 10% actually improved along the path. That's the case here, you just have to love these foresty touches, the mosses and barks, all the pinewood, pine cones, cloves and caraway, cinnamon, cracked pepper… What's more, some serious oranges and peaches do counterbalance that obvious oakiness, which just, well, works. Unless you prefer gin or vodka… Finish: long, perfectly bitter, going towards dry herbal cordials, Underberg, Unicum, stuff like that. More for bitter teeth – no problems, I'm a member of that tribe. Funny that bergamots and apricots would pop out again in the aftertaste, whilst aftertastes usually tend to be even bitterer. All for the better. Comments: a superb style and a maturation that was carefully monitored, I suppose. Now for a 1969, it's not very erotic (oh, S.!)


SGP: 371 – 89 points.

I think I'm ready to take even more oak…

Fins Bois No.58 (42.2%, Jean Grosperrin, Cognac, 124 litres, +/-2020)


So most probably a 1958. Wasn't that the year of Johnny B. Goode? Colour: amber with rose-y hues. Nose: this one's much more delicate, floral and fruity, with whiffs of peonies, ylang-ylang, orange blossom, tinned litchis, fresh young gewurztraminer, gorse, vine peaches, geranium (flowers), fresh figs… You would never guess this was distilled more than sixty years ago. Ne-ver. Mouth: this will teach me, there's much less 'big' oak than in the pretty 'active' 1969, and we're rather on some kind of sumptuous herbal tea, with touches of aniseed, liquorice, lime blossom, peach leaves, sorb eau-de-vie, jujube, quince jelly, kumquats… This is all rather entrancing, while the spicy/oaky side that is taking off after a good twenty seconds will only complement all that and never take over (despite the big cloves, pine needles and black pepper). Superb. Finish: we're rather geared towards spruce buds but it remains extremely fresh and even, ach, pretty thirst-quenching. Which is a problem, in fact. Pinewood and oak in the aftertaste – no problems. Comments: seriously, I'm very fond of this fresh little Fins Bois that's way, way older than me. Jokes on postcards only please.


SGP:661 - 91 points.