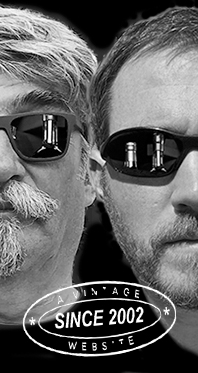 Home
Thousands of tastings,
all the music,
all the rambligs
and all the fun
(hopefully!)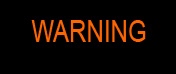 Whiskyfun.com
Guaranteed ad-free
copyright 2002-2020



A word of caution


Let me please remind you that my humble assessments of any spirits are done from the

point of view of a malt whisky enthusiast

who, what's more, is aboslutely not an expert in rum, brandy, tequila, vodka, gin or any other spirits. Thank you – and peace!

Theoretical French Malternatives

So exactly not French whisky, mind you, rather Cognac and Armagnac. The latter is not, contrarily to rather awkward sayings, 'Cognac's little brother'.

Domaine du Hourtica 1980 (42%, OB, Bas-Armagnac, +/-2018)


This is a small estate located in la Bastide d'Armagnac, with the vineyard in the very east of Landes in Bas-Armagnac. These good people, just like the Cognac folks, tend never to state when their juices were bottled, which is becoming more and more a no-no, especially with vintage bottlings. Anyway… Colour: full gold. Nose: a few varnishy touches at first, never a bad sign mind you, then a very classic, coffee and peach-led development, with more varnish actually (cellulosic, of course), preserved mirabelles and kirsch-soaked raisins (almonds, stones). Nice and pretty dry so far. Mouth: quite some oak at first, it's even a tad biting and too tannic, with too much black tea. Sadly there's no recovery over time, this baby remains rather too drying for me. A shame because any scrupulous taster will notice that some fresh peaches and apricots are trying to pop out. Hard. Finish: medium, peppery, tannic, very oaky and drying. Comments: no luck this time. Too bad, the nose was very pretty. I'll try other vintages, I'm sure this one is not representative of this lovely house.


SGP:261 - 70 points.

Fontan 'Hors d'Âge' (42%, OB, Bas-Armagnac, +/-2017)


This one too is single-estate. Colour: amber. Nose: another style of Armagnac, first on many jams (plums, apricots) and a pack of Jaffa cakes, then rather chocolate and mint – that's right, thin mints. Easy and fresh, not mindboggling but really pleasant. Mouth: good juice, rather fresh, more on ranges indeed, then plums and raisins. There's something quick and easy in this style, it's what we sometimes call 'a good postprandial spirit for a good little restaurant'. No one will ever complain and the prices are very fair. Finish: medium, with touches of spices (cinnamon, white pepper) over more apricot jam. Comments: good and very drinkable.


SGP:551 - 79 points.

Lous Pibous 1999/2017 (54.7%, L'Encantada, for K&L Wines USA, Bas-Armagnac, 342 bottles)


Lous Pibous estate is located in Mauléon d'Armagnac and this is 100% folle blanche, Cognac's historical varietal that had been eradicated by Phylloxera Vastatrix (the latter had come from America, not China, Mr. President.) Colour: amber with bronze hues. Nose: perfectly dry, almost austere, rather on peach skins and pine resin at first, terpens, then quince jelly and walnut cake. Hints of coffee and tobacco too. Cuban cigars – isn't it only natural that our American friends would have selected it then? With water: amazing cough syrup and wee fermentary touches, ala Jamaican rum. Vicks' very best cuvée. Mouth (neat): awe. Extraordinarily mentholy, camphory and fruity. And spicy. Some kind of high-brow mulled wine, shock-full of stewed peaches, cinnamon, grated liquorice, said menthol and said camphor. Hard to resist, frankly. With water: a bit trickier, since water may bring out the most resinous side of this baby. Better keep it neat, I say. Finish: long and perfect with no, or only one drop of water. Earth, old walnuts, mint, tobacco, ground coffee beans. Bingo. Comments: huge character and personality, this is not 'regular' Armagnac, however good regular Armagnac can be. Well done yet again, Encantada.


SGP:671 - 90 points.

Domaine de Baraillon 1995/2019 (44%, OB, Bas-Armagnac, folle blanche)


This is one of the very best houses, making armagnac the traditional way. For example, they distill and fill at 52% vol. and never add any caramel, neither do they reduce their spirits. So, when it's 44%, it's 44% 'natural', no tricks or fake decimals here. Colour: amber. Nose: rather more oak than expected (dry pipe tobacco, black tea) and really a lot of chocolate and ganache, then apricot coulis and a drop of miso and earth, with a growing umaminess (apologies). This little bastard (reiterated apologies) takes its time. Mouth: almost brutal at first, pungent, full of earth, ueber-ristretto, bitter chocolate (like 110% cocoa - ha) and paprika. Good news, the fruits are chiming in after just ten seconds (still, that's ten seconds) especially sloe and damsons, but the bitter chocolate and the coffee are keeping the upper hand all along. They could almost make a decaf' version of this little baby. Finish: long, dry, on more or less the same flavours. Comments: no coffee needed with your digestif, it's 'inside'. More seriously, love this fairly brutal one, but it is a little segmenting. I am in the right segment, I think.


SGP:462 - 90 points.

We usually do five 'malternatives' but I believe we'll go up to six, because I'd like to try another Baraillon. Don't look so happy!

Domaine de Baraillon 1973/2019 (47%, OB, Bas-Armagnac)
Our dear friends in Belgium seem to rather love Baraillon, but it's true that they tend to really care about what they put into their mouths. For example, their shrimp croquettes are the best in the world (read my lips!) Colour: dark amber. Nose: chocolate again, old rancio, walnut liqueur, then beef stock, a newly opened box of Cuban cigars, pine resin, and just crème de menthe. All that sings in unison, this is almost, err, Gladys Knight and The Pips (high in 1973). Mouth: funny that there would be a soapiness at first (bordering waxy essential oil), and rather a lot of pine resin to boot, but some very earthy and rooty notes keep it balanced, while almost no fruits make it through. In short, this is cough syrup. An extreme profile, you do need to like them very 'resinous' and 'bitter'. Even more segmenting, reminding me of that crazy digestive drop called Underberg. Finish: long and indeed, herbal and bitter. Comments: more Black Sabbath than Gladys Knight and The Pips, after all. Hyper-segmenting and a tad un-Baraillon in my book.


SGP:281 - 80 points.

Didn't we say we would not only do Armagnac?

Héritage de René Rivière 'Autour de 1913' (40.5%, Malternative Belgium, Borderies, 2020)


The Belgians! They drink our best Champagnes and quaff our best Cognacs, mind you, which we cheap Frenchies always forget to do ourselves. Where do we write to complain? Brussels? Joking, we just love them. By the way, this old Borderies was transferred to demijohns in 1981, so technically it is, very, very roughly, a 70 years old. Colour: full gold. Nose: before world war one, imagine! By the way, should you like to listen to some splendid selections of old music from all over the world, you may check this extraordinary website called radiooooo.com. Listening to some +/-1910 French chansons while trying this baby just adds another dimension. Old-style melon liqueur, overripe apples, quinces, yellow and white flowers (honeysuckle!), light acacia honey, a touch of mushroom, a whiff of wood smoke, and a good glass of very old Meursault, how does that sound? It's pretty light, subtle, certainly complex, and perhaps a tad fragile but only the palate will tell. Let's proceed… Mouth: indeed it is soft, a little light, pretty floral yet again, and rather all on herbal teas, from the usual chamomile to orange blossom and just green earl grey. Some tiny notes of bergamots and kumquats after that, drops of moderately liqueur-y sweet wines (say late-harvest riesling), then touches of old herbal liqueurs that were all the rage when this was distilled, absinth/wormwood, verbena, mullein, then a little turpentine and angelica. It remains a little fragile all along but would just never hunker down. Like all those men and boys who were about to be send to the trenches. Finish: not very long, but still fresh, herbal, and fruity. This is life, till the end. Comments: it is moving, really. The people who distilled this lovely juice probably died in the following years. From a bullet, a piece of shrapnel, gas, typhus, or from the Spanish flu epidemic. Keep wearing your masks if you're not an idiot – but I believe very few idiots read Whiskyfun anyway (bragging a little bit, I know). Very lovely and delicate old Cognac.


SGP:441 - 91 points.