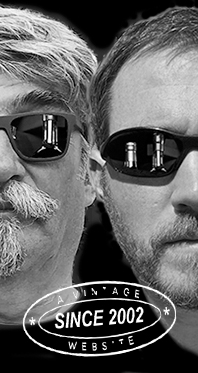 Home
Thousands of tastings,
all the music,
all the rambligs
and all the fun
(hopefully!)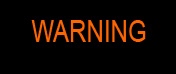 Whiskyfun.com
Guaranteed ad-free
copyright 2002-2017



A session that won't be too useful:
three Dallas Dhu

This after a wee discussion with some friends on Facebook. I know, I know… By the way, there's always been rumours that Dallas Dhu would be restarted, and it seems that those rumours are a little rifer again these days. Any updates? I'm afraid these will be the only three Dallas Dhus I'm currently having in the library, all three thanks to François at the Golden Promise.

Dallas Dhu 29 yo 1974/2003 (46%, Murray McDavid, Mission, sherry, 498 bottles)


We've had a very good 1979 by MMcD quite some years ago – a high quality that rather surprised me since it had met some St Joseph (but that was some white St Jo, which is undoubtedly better than any red in these context and purpose). Anyway, this one should be all natural… Oh and I've completely forgotten about any characteristics of Dallas Dhu I'm afraid, and yet I'm not that old! Colour: golden amber. Nose: oh I seem to remember, toasted nuts and some sootiness, no? Roasted pecans, a touch of propolis and other high-character waxes, some soot indeed, perhaps some rusty old tools (at the distiller, haha), herbal teas (and patchouli), some grass smoke, old clothes in an old wardrobe (in an old attic), those kinds of things. Some old LPs, magazines, books… We're almost in an antique shop. Mouth: a style that disappeared in the late 1980s, very globally. There are old nuts, some cardboard, touches of Bovril, some kind of salty honey (sauces), bitter oranges, chlorophyll, black tea… And shall we use the U-word? That's right, umami? Finish: medium, salty, meaty, with a little coffee and some sappy honeydew. The aftertaste is almost all on chicken bouillon, with sweeter sauce. Something Thai? Comments: saying that this is unusual would be an understatement. In truth, the nearest contemporary malt would be sherried Benromach, I would say. Something a little, say fusty indeed, but certainly not in a bad way.


SGP:361 - 87 points.

Dallas Dhu 30 yo 1970/2000 (56.5%, Signatory Vintage, Rare Reserve, sherry butt, cask #673, 378 bottles)
This one used to come with a miniature but this is from the full bottle. I believe they were still using coal-firing in 1970, since the stills were only converted to steam heating in 1971. Having said that the malting floor had been closed in 1968 already. Oh and yeah, last distillation in 1983. Colour: gold. Nose: fat, very mineral, certainly much more 'northern Highlands' than Speyside, with oranges, honeys, and just a lot of beeswax. Some ham and some butterscotch holding it for a while, just before it would get much more camphory, sooty, and almost dirty (concrete dust, old cellar, abandoned house and all that). With water: eucalyptus, embrocations, linseed oil and camphor. Brilliant. Mouth (neat): it's very mineral and citric, very close to Benromach indeed, and perhaps even to Springbank as far as these paraffiny touches are concerned. A lot of various oils, lamp, graphite, essential oils as well (mint, thyme)… Big stuff, really. With water: oh the good old days! Superb citrus, waxes, and just more oils of all sorts. Grape pips. Clay and chalk. Finish: rather long, perfectly waxy and mineral with, as almost always with great whiskies, some lovey citrus in the aftertaste. Comments: I have to say I'm surprised. We used to say that the Springbank of the East was Lochside but frankly, that could have been Dallas Dhu as well, or at least pre-1971 Dallas Dhu. But let's not get too geeky, those names are long gone, most sadly.


SGP:552 - 91 points.

The last one had to be an official…

Dallas Dhu 21 yo 1975/1997 (61.9%, OB, Rare Malts)
As usual, very high strengths suggest proper refill when batches are large, which in turn should indicate a rather distillate-driven malt whisky. Colour: straw (there). Nose: chalk, lemon, grass. I repeat, chalk, lemon, grass. And aspirin tablets, plaster, and wee whiffs of chives or even fresh onions. But mind you, almost 62% vol. With water: it's amazing what water does to it. Not that it changes the profile, but it rebalances everything and well, I shall dare, makes it rather akin to some Hazelburn. I know, I know. Mouth (neat): the high powers and the crude fatness of many a Rare Malts. Some used to call them 'challenging' for some reason. Grass, paraffin, lime, sauvignon blanc. With water: a little more sweetness, but that is all. Pink grapefruits, perhaps kiwis and gooseberries chalk, lemon… Finish: long, very good, with a little more menthol and liquorice, and an earthier aftertaste this time. Comments: the brain says 85, while the heart says 90. Some lovely waxes in there – you would be forgiven for thinking this was Ben Nevis. Or indeed, why not, Hazelburn.


SGP:452 - 88 points.

So, are they really going to restart Dallas Dhu?