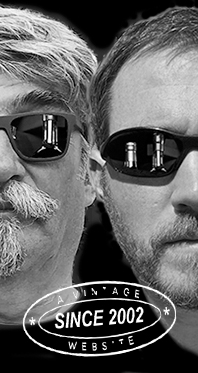 Home
Thousands of tastings,
all the music,
all the rambligs
and all the fun
(hopefully!)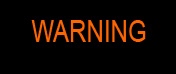 Whiskyfun.com
Guaranteed ad-free
copyright 2002-2020



The Confined Sessions
Day 36
Three Private Dalmore

Three private casks for either China or Taiwan, I still have to double-check that part, knowing that the very honourable friendly and distinguished proprietor is Chinese.

Dalmore 19 yo 1999 'Moscatel Cask Finish' (54.9%, OB, Private Cask, cask #10)


In theory, this should be a little sweet. Colour: gold. Nose: we've always known that Dalmore knew how to make these, and that they wouldn't leave anything to chance. Which means that there are no off notes, no excessive rubber, green pepper, old ginger or even sulphur whatsoever. I'm rather thinking a large warm mirabelle tarte, sprinkled with honey and maple sauce, the squeezed oranges blended with honey as well, and then sultanas treated just similarly. More globally, this is some liquid oriental pastry (baklava, kenafeh…) With water: lovely freshness. Honeysuckle and perhaps elderflowers! No we haven't got anything against elderflowers. Mouth (neat): very good, sweet and rounded, much in line with the nose, a tad harsher of course, rather all on tarte tatin and baklava. In other words, caramel, orange blossom water, and honey. With water: smooth, soft, honeyed. Reminds me of those large greengage pies that my grandma used to bake. We want our greengages back! Finish: medium, soft, on ripe plums and more honeys. Apricot am too (yummy!) Comments: extremely seductive, very good, and pretty easy once you've added a drop of water.


SGP:551 - 88 points.

Dalmore 21 yo 'Matusalem Oloroso Sherry' (55.9%, OB, Private Cask, China)
It seems that this is not a finish, rather full maturation. Matusalem means Gonzalez Byass (of Tio Pepe fame), long time partners of The Dalmore and Whyte & Mackay in general. But careful, Matusalem is a 'dulce' oloroso, so rather some cream sherry blending palomino and PX. It is not exactly an oloroso, which ought to be dry if I'm not mistaken. Colour: gold. Nose: it is sweeter than your 'average' oloroso monster, and by the way, it's not a monster. But indeed, it's close to those lovely old VORS they have in Jerez, between old Corinth raisins and precious walnut cakes. You could almost describe it as 'bodega-y', with these whiffs of old wine cellar. I mean, a proper Jerezian winemaker's (or breeder, a.k.a. almacenista), bodega. With water: pretty fantastic, despite the few struck matches that are prowling around this wee Dalmore. Mouth (neat): very good, pretty thick, rich, yet elegant, full of prunes, walnuts, blood oranges, dried figs, just a touch of gunpowder, liquorice… With water: perhaps a notch more gunpowder, and some grassier notes. Cooked asparagus, Brussels sprout… Finish: long, nutty, a tad tarry and smoky. That gunpowder. Comments: I was about to jump higher but the gunpowder ate a few points, so to speak. Remains top-notch, and what a nose!


SGP:461 - 88 points.

Dalmore 24 yo 1995 'Madeira Wine Cask Finish' (56.4%, OB, Private Cask, cask #29)
I seem to remember well, when Glenmorangie released their very first set of core-range finishings (not the first specials), I had thought the Madeira was the best. Colour: gold. Nose: it's probably malmsey/malvasia, and yet I find this appropriately dry, mustardy, and full of walnuts in all their possible forms. And I really enjoy this leather, the tobacco, and these notes of real milk and mashed potatoes. Remember, 50% potatoes, 50% butter. With water: gets a tad bonbony, candied… Cranberry drops? No prob. Mouth (neat): mustard, radish, bananas flambéed, walnuts, tobacco, crème brulée, tarte tatin and raisin roll. In short, feels like home. With water: a little spicier. Cracked pepper, cloves… Finish: rather long, first on dried fruits, then on baking spices. Allspice. Or that mix that the Moroccans call 'the lazy spouses' spice mix'. Works with just anything… I suppose you could even enhance Jack! Comments: indeed my favourite, but that was a tight grouping. Probably more double-maturing than simple finishings!


SGP:451 - 89 points.

Dalmore are masters at these 'cross-breed' styles. In my book, it's virtually impossible for them to reach the 90-mark, but they often get extremely close.