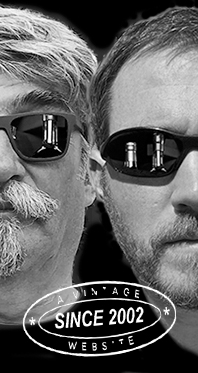 Home
Thousands of tastings,
all the music,
all the rambligs
and all the fun
(hopefully!)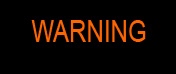 Whiskyfun.com
Guaranteed ad-free
copyright 2002-2017



The Time Warp Sessions,
today Fettercairning again

There's something with Fettercairn. We're attracted to Fettercairn these days. Someone threw a spell, apparently… Do 2008 – 1988 – 1962, doesn't that sound about right?

Fettercairn 10 yo 2008/2019 (57.4%, eSpirits for Liquid Treasures, 10th Anniversary, rum barrel, 136 bottles)


The lady on the label goes well with the rum cask here, does she not. Colour: white wine. Nose: the rum's very obvious and I cannot not think of Havana Club. Pineapples, pink grapefruits, bananas, then some mentholy liquorice perhaps, then more proper maltiness, without any of Fettercairn's usual wackier aromas. No burnt vegetables and no dead animals in this one – no tourists either. With water: amazing that water would favour the malt part, and almost offset the rum's influence. Barley and paraffin in the front. Mouth (neat): it really is some LOL-rumsky, I'd love to meet the gentlemen who flushed the casks. So, you say he's Mr…. …. ? Seriously, this is fun, just very unorthodox. Bananas and barley with a little brine and, indeed, cane juice. With water: once again, water almost killed the rum. The malt is nice, having said that, cleaner than other Fettercairns, more citrusy, waxier, just a tad narrow, perhaps. Finish: medium, good, on some kind of lemon bread. Comments: there's much fun to be had with this little unpretentious baby. Resistance is futile, salud!


SGP:651 - 85 points.

Fettercairn 30 yo 1988/2019 (56.9%, Signatory Vintage for C. Dully Selection, hogshead, cask #2007, 2019 bottles)


Little Angus tried this one earlier in these pages, and rather loved it. That couldn't have gone unpunished! Colour: gold. Nose: this is so very Fettercairn, that is to say a little unlikely and wobbly, with tiny touches of Swiss cheese (no wonder, the friendly bottler is Swiss) and leatherette upfront, then huge, and I mean huge notes of artisanal mead. Or, say this one smells like a hive that you would open in the end of August, with all this warm wax, all the honey, the pinewood, the sourer smells… Now please watch the bees. With water: lemon juice with honey and some liquid wax. Mouth (neat): so strange and so good! Or when flaws become assets, in this case these massive amounts of mead once again, old woods, old waxes, and last night's glass of sweet wine that you had forgotten about when you went to bed. This very specific kind of 'mead-y' sourness just works with me, but it's true that I've done some beekeeping in my youth. It's not meady in the urban sense of that word, although… With water: cider and mead, with some extra-dollops of honey. Finish: long and a little more bitter. Grapefruits and bitter oranges, with, indeed, mead. Comments: surely mead, yet perhaps not quite the nectar of the gods, but this still beats all officials fair and square.. Rather a fan.


SGP:651 - 89 points.

Didn't we say this would be a trio? How about this?...

Fettercairn 37 yo 1962/2000 (50.1%, Scotch Malt Whisky Society, #94.3, 'The oldest yet')
The oldest yet, good one! This was only the third Fettercairn they had ever bottled at that time. But seriously, we cannot wait, Cadenhead had some 1962s that had been pretty good. And intriguing, naturally. Colour: gold. Nose: the bridge is the mead, shall we say. In truth, this is absolutely wonderful, without any rotten waxes, and rather on a blend of the most precious honeys including genuine manuka, as well as some kind of rich old chardonnay from a hot vintage. Some would dare mention Montrachet 1976, but I'm not sure they aren't all dead because of the absence of any proper acidic backbone. Remember, acids are life. With water: perhaps more towards Fettercairn's usual idiosyncrasies. Sour juices, leathery waxes, soaps, plasticine… Mouth (neat): what time can do! You feel that this baby was uncertain and a little dirty when young, but long aging has turned the caterpillar into a butterfly, even if we're not quite up there with the very best. Excellent oranges, mead again, honeys, a little ginger, some pepper tickling your nose from the inside, and just a little softer curry sauce poured over, say spareribs. It is, indeed, a little meaty; after all this is Fettercairn. With water: not sure it's a good swimmer. Pass. Finish: rather long, but to be handled with much care, don't try the finish when you had added water. No water, capice? Comments: ONE, add no water. TWO, enjoy.


SGP:562 - 88 points.