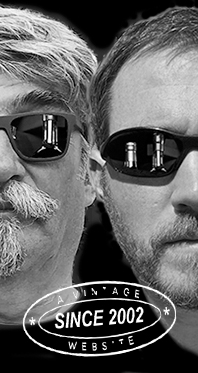 Home
Thousands of tastings,
all the music,
all the rambligs
and all the fun
(hopefully!)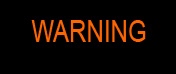 Whiskyfun.com
Guaranteed ad-free
copyright 2002-2020



The Confined Sessions
Day 34
Today Glengoyne

Let's try a few of this lovely southernmost Highlander! I keep remembering that old ad for Glengoyne that used to insist on the fact that no peat was harmed during the process of making the malt (so to speak) and on the fact that it's 'air dried'. All that with a photograph of a young blonde driving a 911 cabriolet ;-). Roof off.

Glengoyne 'Cask Strength Batch 006' (59.8%, OB, 2018)
We had No 5 and No 7, but indeed No 6 was missing. Time to remedy that unbearable situation. Colour: gold. Nose: I have the feeling that this one was a little fresher than the others, and rather more on apples (goldens) and oranges. Then indeed, a few juicy sultanas and something like a pecan pie. Very very pleasant so far. With water: some white chocolate, madeleines, and drops of almond milk. No quibbling. Mouth (neat): really good, powerful of course, but fresh, with no leathery sherryness in the way (I find many hastily seasoned sherry casks too leathery). Apples and oranges again, walnut cake, Golden Grahams and then even more orange. That's very good. With water: notes of bonbons coming out, and the faintest touch of natural rubber. No problemo. Finish: medium, clean, on pastries and cakes, with just a touch of leather/rubber again in the aftertaste. Comments: some very fine whisky, well composed, very classic, I liked it a little better than both 5 and 7.


SGP:541 - 85 points.

Glengoyne 21 yo (43%, OB, +/-2018)


I haven't tried this expression since 2013. Should be good. Colour: deep gold. Nose: really a classic, extremely well balanced, perhaps a tad conservative but that's rather an asset in this context. I absolutely adore these notes of stewed peaches and quinces, for example, as well as the Sauternes and the honey. Wonderful and rather the opposite of 'modern' whisky. Mouth: extremely good, but too easy to quaff down, really. Lovely caramel and fudge, honey, buttered popcorn, marmalade, maple syrup and just one or two roasted raisins. Finish: medium, perfectly clean, seductive, malty, and cake-y. Who does not like this doesn't like malt whisky at all. Comments: rather impressed with this little baby. I don't think all batches are this good, but there, it's typically moreish!


SGP:641 - 89 points.

Perhaps an ultra-clean young indie?

Glengoyne 12 yo 2005/2019 (57.9%, Archives, cask #1938, 248 bottles)


More fish! I'm thinking of our friends who do collect Archives' whiskies, their shelves should look like… aquariums ;-). Nah, love Archives and it's true that most European bottlers have been heavily influenced by Mr Mongiardino, of Moon Import fame. Colour: white wine. Nose: a box of Walker's shortbread and a slice of apple tarte with a glass of orange juice on the side. That's more or less it, but it was lovely. With water: a little grassier and more on fresh almonds and walnuts. Oh, and barley, and grist. Mouth (neat): just some perfect fresh malt whisky, rather on orange liqueur this time, with touches of earl grey. The usual butterscotch in the background. With water: it wouldn't get any more complex, but it's still clean and malty, with a little tobacco this time. Finish: long and very barley-y. Comments: perhaps is it a tad elementary, but it does deliver on all accounts. Very natural clan barley eau-de-vie.


SGP:551 - 85 points.

Back to the officials, let's see what remains in the box… especially if we have some old ones… Oh, sure, this! Now to me the details about these two next bottles are a little sketchy and uncertain, but there...

Glengoyne 28 yo 1988/2016 (51.1%, OB, for Taiwan, European oak sherry cask, cask #835, 574 bottles)


Colour: cognac. Nose: this one's much jammier. Think apricot jam, maple syrup, pancake syrup, raisins, drops of muscat, perhaps some PX… Was it PX indeed? With water: more cakes, perhaps. Biscuits and a wee glass of sweeter ale, or perhaps stout. Heavily caramelised Brit beer. Mouth (neat): rather rich, a tad on the oaky side perhaps, that is to say spicier than usual, but that may be that European oak. Raisins plus caraway and cracked pepper. With water: coffee dregs and bitter dark chocolate. No sweetness left, it became totally dry! What's this sorcery? Finish: medium, a tad cognacqy and with touches of mangos when neat, drier and more drying when diluted. Espresso. Comments: very good, naturally, but it's been hesitating and searching itself all along the tasting.


SGP:461 - 84 points.

Glengoyne 30 yo 1986/2017 (54.4%, OB, for Taiwan, cask #1652, 505 bottles)
No picture for this one, I'm afraid. And the colour's suspiciously pale given its age, but let's see… Colour: white wine. Nose: ooh, rhubarb, kiwi, gooseberries, grapefruits, chalk and just the wee-est whiff of cat piss. Did someone distil some sauvignon blanc and matured it in an amphora? With water: wonderfully clean and zesty. Just a touch of oak. Mouth (neat): same feeling of sauvignon blanc, grapefruits, stems, geranium, flints, and a little custard… This is perfect. With water: amazing freshness and a perfect maturity. The wonders of 30 years of aging in a self-restrained container. Incredible elegance. Finish: so good, so good! Comments: a perfect example of a pretty old malt whisky that's aged with grace and refinement. Very, very impressive, now to find a bottle…
SGP:651 - 91 points.