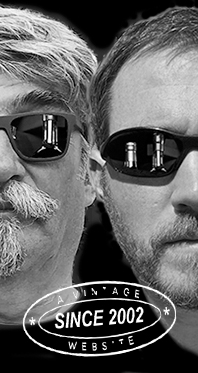 Home
Thousands of tastings,
all the music,
all the rambligs
and all the fun
(hopefully!)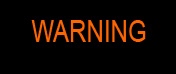 Whiskyfun.com
Guaranteed ad-free
copyright 2002-2020



The Confined Sessions
today Tomatin

I say we don't do enough Tomatin sessions! A few expressions that I had never tried before reached our doorstep in recent months, so time for a fight while remembering that in the old days, well twenty years ago, Tomatin was mainly known for being a huge distillery. But some have built or expanded much larger ones since back then. Meanwhile, a little message from a severely confined Alsace: stay safe, don't drink too much, and take heart!

Tomatin 'Five Virtues – Earth' (46%, OB, +/-2019)


An NAS peated Tomatin. Some start to hope that the current crisis would eradicate all NASses, but let's not wish the crisis will be this hard. But indeed it would be welcome if everyone would now go back to proper age statements for the malts. Colour: white wine. Nose: some kind of smoked apple juice, I would say. Whiffs of varnish and fresh paint as well, but I find the whole harsh and rather charmless. Similar to a too young Ardmore. Mouth: no, peat without anything either coastal or medicinal creates rather vulgar sensations. In this case, this is too bitter and grassy for me. Finish: medium, very leafy. Nicer notes of kiwi juice after that, and a little brine in the aftertaste. Comments: let's not be too harsh, this is fine whisky, but does the whisky world need this?


SGP:564 - 78 points.

Tomatin 15 yo 2003/2018 'Moscatel Wine' (46%, OB)


The label wouldn't say if this is only a finish, but I guess so. It's also a Limited Edition, so not obligatorily bad news. Colour: gold. Nose: a little vague and imprecise, between malted barley, rubber bands, and indeed something a little muscatty and a touch dirty, like an empty old wine barrel lying in a corner. I don't find it sulphury, having said that. Mouth: I find this difficult, too leathery, with just layers of apricot jam that did not mingle too well yet with the grassy notes. Not too sure, really. Tomatin 15 au naturel anytime against this, even a miniature for a bottle. Finish: rather long but really lacking integration. A spoonful of apricot jam in a cup of chicory coffee. Comments: to its credit, it's true that I'm never a huge fan of these improbable mixtures.


SGP:561 - 75 points.

Tomatin 12 yo (43%, OB, +/-2017)


Colour: pale gold. Nose: nicer, obviously cleaner, with proper malt and proper fruits this time, even if we remain far from older-type Tomatins that used to display bags of tropical fruits. Nice overripe apples, fruit peelings, watermelons, a spoonful of muesli, some porridge… All that is nice. Mouth: there, this is good! Oranges and cornflakes, pancake syrup, touches of melons and, indeed, papayas, a little heather honey, toasted bread, and a wee feeling of muffin (with a not to FZ and the good captain). Finish: medium, slightly roasted, fruity, balanced, clean, malty. Comments: perhaps not an utter star yet, but we're already in the upper leagues.


SGP:541 - 84 points.

Tomatin 'Legacy' (43%, OB, +/-2017)


We had tried an earlier version of this NAS in 2012 and were not flabbergasted at all (WF 72). Mind you, they've used virgin oak, one of the crutches of modern malt whisky. No age statement and virgin oak, that's just bad news in my book, but I shan't pinch my nose just now… Colour: gold. Nose: no no no, this is perfectly fine, with nice whiffs of Fruit Loops, crushed bananas, acacia honey, Belgian waffle and even popcorn. That's well-handled virgin oak. Mouth: oooh they had been working on the recipe! I find this really good, balanced, with these notes of tarte tatin, guavas, notes of white Rhône wine (white Hermitage while we're at it) and a very delicate leafiness. Say silver needle tea, they should come out in April I guess, but will that stupid virus let them travel to our shores? Finish: medium, still clean and fresh. Ore white tea, that's cool. Comments: really an excellent drop, thank you Tomatin. Ans stay safe.
SGP:651 - 88 points.


PS: I'll say it again, if I may, the NAS issues are not about quality, they're about transparency and prices.

Tomatin 26 yo 1988/2015 (54%, OB, for Taiwan, oloroso sherry, cask # 950378, 402 bottles)


Still the older livery. I have to say it was classy. Colour: deep amber. Nose: perfect oloroso, that is to say Assam tea, walnut wine, raw cocoa, mocha, marrow, cigars, and a touch of tar. That's the expurgated version of my note, right? With water: no rubber or used matches out, so thumbs still up! Mouth (neat): love this. Eating your cigar after having crunched some crude chocolate and sipped some late 19th century Armagnac. There's worse sherried whisky. With water: some old Macallans 15 yos. Why have they broken (or lost) the moulds? Stunning coffee-ish dryness, coffee freaks should love this. You know, cold-brewed and stuff. Finish: medium, dry, more on old walnuts again, oloroso (VORS) and proper chocolate. Like, dark chocolate at 80 or 90% cocoa. Comments: as good as it gets. Well done Tomatin, Taiwan, and anybody involved. Now indeed, if you dislike dark chocolate, rather go your way.


SGP:462 – 91 points.

Good, looks like we've been able to rectify a precarious situation (get a hold of yourself, S.!) so over to the indies now…

Tomatin 12 yo 2006/2019 (58.1%, Single Cask Nation, bourbon hogshead, cask # #800230, 219 bottles)
I thought SCN and its inceptors have always done some pretty unusual choices, always a bit off the beaten tracks, and I say that's what we should be expecting from some proper indie bottlers. I'm still in love with their latest Angostura, for example. Colour: white wine. Nose: neat, square, tidy and clean. Apples, gooseberries, green pears and proper cider. With water: same. Mouth (neat): well done! Orchard fruits coated with a wee coconut and custard sauce. An aggressive grassiness in the back, but water should sort this out. With water: indeed, this has become a fruit salad sprinkled with, well, with some Tomatin (ooh that's smart, S.) Finish: medium, malty, with a little café latte. Comments: no hacking here, it's exquisitely simple, honest and just very good.


SGP:551 - 86 points.

Tomatin 11 yo 2008/2019 (56.1%, Artful Dodger, bourbon, cask #453, 323 bottles)


All right, let's try to beat the shortest-tasting-note for a cask strength whisky record… Colour: white wine. Nose: butterscotch. With water: same. Mouth (neat): malt, liquorice and chicory. With water: fab pumpernickel and butterscotch. Finish: long, malty, grassier, perfect. Touch of chlorophyll in the aftertaste. Comments: don't get me wrong, it's much more complex than that, but I'm having a go at minimalism. No, not at frugalism! Good, experiment over, let's move on…


SGP:551 - 87 points.

Good, plenty more, but a last one.

Tomatin 24 yo 1993/2017 (53.2%, Blackadder, Raw Cask Statement, hogshead, sherry finish, cask #9727, 190 bottles)


What kind of statement would this be? Colour: coffee. Nose: well, this is only a poor finish, but it was well done, even if in no way it can match a perfect full-term maturation. Some gunpowder and struck matches for sure, then liquorice, fig cake, and sultanas.. When is Christmas again? With water: meats and tar. And a little coal tar and burnt sulphur. Mouth (neat): good for sure, earthy and even sooty, tarry, then on black raisins and that Christmas cake. A wee miso-y side. With water: the sulphur feels more. Some love it, some don't, it's true that it's bordering umami paste. Finish: long, leathery and rubbery, salty, bouillony, soupy. A very controversial style indeed. Comments: un-scorable, some would say 90, others would just sink it or use it to make hand gel.


SGP:362 - 85 points.