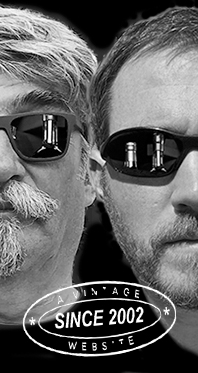 Home
Thousands of tastings,
all the music,
all the rambligs
and all the fun
(hopefully!)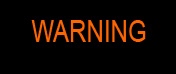 Whiskyfun.com
Guaranteed ad-free
copyright 2002-2020



That headline too has a reasonable chance at the San Francisco Silly Headline Competition (where everybody wins anyway). First, apéritifs, as usual…

Tormore 10 yo (40%, OB, +/-1990)


This one by Long John Distillers. Sadly no chance against the stunning earlier 10 yo white label for Dreher in Italy, but let's see… Colour: light gold. Nose: stale apple juice, stale orange juice, barley wine, M&S lager and damp cardboard. Sure malt whisky was better in the old days, but that was only true for the blue chips. Mouth: flattish, weak, cardboardy, but getting better, with a wee touch of salt, notes of ale, and a feeling of grain whisky, as if this was some cheap blended Scotch. Finish: short, but with acceptable notes of cider and mead. Comments: kind of okayish. Not often that some blandola-malt would improve during a tasting.


SGP:441 - 70 points.

Tormore 14 yo 1990/2005 (43%, Signatory Vintage, sherry, cask #909168)


Picture of similar bottling. Let's remember that those were very 'budget' at that time. Colour: white wine. Nose: pleasant notes of chamomile tea and apple juice, then Fanta lemon and muesli. It holds and stands so far. Mouth: crushes the official 10, but it wouldn't go much farer, although these ideas of fizzy lemon cordial do rather work. A little chalk, cardboard, aspirin tablets… Finish: medium, dry, chalky. Cardboardy aftertaste. Comments: donde esta el sherry? But this is okay…


SGP:541 - 72 points.

Tormore 13 yo (43%, Gordon & MacPhail 'Discovery', bourbon, 2018)


Apparently, this was for 'Asia & Oceania'. Colour: pale white wine. Nose: nice chalk, plaster, pear juice, cherry juice, wool, new t-shirt and wee hints of prickly pears. No complains here, let's move on… Mouth: yes, this is good-not-great. I don't know where Tormore have put their glorious flavours from the 1960s and early 1970s, really, but this is still rather acceptable, and even good. Apple juice, orange blossom, vanilla, touches of tangerines. Which is all nice, obviously. IPA. Finish: medium, on lemon and orange peel and wee touch of camphor. Comments: some parts are really fine, others are a little weak. I don't quite know what to say to tell you the truth. A honest drop?


SGP:451 - 78 points.

Tormore 2004/2017 (59.6%, Gordon & MacPhail, Cask Strength, casks #901-902)


Most probably a similar juice to that of the Discovery. Colour: white wine. Nose: but where have all the fruits gone? This is extremely harsh, vegetal, grassy, with some burnt plastic, Guinness, then just a few green fruits. I mean fruits that should have been yellow, or red. With water: nicer, with apple juice, wax, and quite some lemons. Notes of flints and lighter oil. A Zippo that's just been used. Mouth (neat): bitter, extremely pungent, grassy, violent… I just calls for water right from the arrival. With water: once again it gets nicer, very citrusy, lemony, still pretty grassy, with more and more paraffin as well, a little sesame oil, as well as something musty. Some sour apples in the aftertaste. Finish: long, bitter and lemony. Bitter herbs, ides of gas, cabbage water… Comments: well, it's a fighter, it wouldn't do anything to make peace with the taster. Bitter, grassy and very sooty malt whisky, extremely austere. Tough.


SGP:362 - 72 points.

Tormore 23 yo 1995/2018 (60.1%, Gordon & MacPhail, Connoisseurs Choice, 1st fill sherry butt, cask #5383, 615 bottles)


This one should be smoother, in spite of the very high strength. Colour: gold. Nose: metal polish, cane juice, pink rhubarb, touches of butterscotch, a little lovage and parsley and a touch of muscovado sugar. This is pleasant. With water: fruit peels and wee metallic touches that we'd encountered before within this little tasting session. More lovage, waxed cardboard, new book, and boat mangos. Mouth (neat): modern, led by wood, with some bitters, chocolate, butterscotch, a hint of grated coconut and quite a lot of toffee and fudge. We're almost in a tourist shop over there on Loch Ness, only Celtic jewellery is missing. Forgot to mention café latte. With water: gets grassy, drying, cardboardy and only then a little fruitier. Pink grapefruits. Not water's best friend, for sure. Finish: long and a little bitter indeed. Eating tealeaves. Easier when neat, but hey, 60% vol.! Comments: some cruel dilemma. Much better when neat, but then too strong. In short, another rather tough boy.


SGP:561 - 82 points.

Tormore 25 yo 1992/2017 (50.8%, Valinch & Mallet, bourbon hogshead, cask #17-2501, 149 bottles)


Colour: white wine. Nose: these metallic and very zesty notes yet again, but this time it's all going kind of easier. Green peppers, zucchini, eggplant, lemon and paprika, you could almost make a very nice ratatouille out of this baby. With water: yessss! Perfect fresh baguette and cassata, panettone while we're at it, orange blossom, tangerine marmalade, bergamots… All cleared, this is lovely. Mouth (neat): oranges, marmalade, a good glass of fino, some vanilla, and similar notes of vegetable soup. It's pretty unusual and I like it. With water: tangerines and oranges, a wee petroly touch, yellow plums, quinces, apricot jam, more panettone, a handful of golden sultanas, some figs as well… This is what the people want. Finish: medium, jammy, with just a little leather appearing too. Tangerine and raisins and a tiny bit of chlorophyll gum. Comments: triple-flip roll here. Good fun.


SGP:651 - 87 points.

That's enough, let's not push our luck.