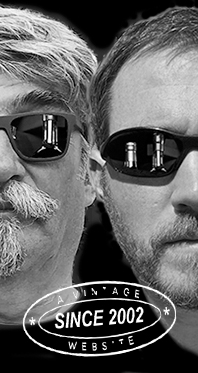 Home
Thousands of tastings,
all the music,
all the rambligs
and all the fun
(hopefully!)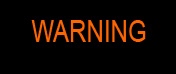 Whiskyfun.com
Guaranteed ad-free
copyright 2002-2020



| | |
| --- | --- |
| | Ultimate duos and wee fights, today Caol Ila |

Today's Prima & Ultima is an old glory, but we'll rather choose a crazy young beast as the sparring partner, if you agree. For more contrast…

The friendly sparring-partner:

Cola Ali 11 yo 2008 '4' (56.1%, Dramfool, 1st fill oloroso hogshead finish, 160 bottles)
These good people are pretty crazy and their previous 'Cola Alis' (with a name like that it can't be Bruichladdich, can it?) were just as mad, either stellar or plain whacky in my book. More fun, I suppose we shouldn't complain. Colour: amber. Nose: fun indeed. Looks like someone's smoked some walnuts and added some iron fillings, some chestnut honey, some Bulldog/tonkatsu sauce, cloves and a dollop of crème de menthe. With water: rather green walnuts, manzanilla, mustard and leather/ginger. Mouth (neat): what is this? Some kind of chilli liqueur? A blend of gun oil and red pepper flakes? Distilled tabasco and harissa sauce? How many Scoville Hotness Units? (that's a measurement of pepper pungency, ever heard of that?) I know why they call these Cola Ali, that's because these babies beat you like they're Muhammad Ali. With water: some sour spices, more pepper, more tabasco and 'chewing your cigar'. It wouldn't give up, even at 35% vol. Finish: long, dry, ueber-spicy, salty, with touches of rubber. Comments: a very beastly young Caol Ila, probably produced around Medellin or Cali rather than in bonnie Scotland; no need to call Interpol though. Friends who like to pour tabasco over their oysters may want to try this instead.


SGP:277 - 82 points.

Caol Ila 35 yo 1984/2019 (50.8%, OB, Prima & Ultima, refill butt, cask #5773, 499 bottles)


Apparently, this old cask has been sourced elsewhere as it had been bought by some customers a long time ago. Diageo (or another affiliated entity) bought it back thirteen years ago because as I understand it, it's one of the oldest representant of Caol Ila's 'new style'. New in 1984, that is. Let's try it… Colour: gold. Really love it that Dr Beveridge would have decided to put refill, rather distillate-driven malts under the spotlight with this new series. Nose: as always in my book, Caol Ila is much less 'light' than in any official literature. This one would rather display almond and cashew oils, bergamots, then oyster juice and antiseptic (mercurochrome), waxed papers, face moisturizer, Wulong tea and pinewood smoke. Delightful. With water – it's extremely viscimetric: Islay mud, seashells, clams, ink, almonds… In short, Caol Ila. Mouth (neat): a blade, as we sometimes say. Anything but light and soothing, extremely tart and vertical, almost aggressive, sharp, ultra-clean and pretty 'green'. All the wonders of refill in your glass. Lime juice, grass juice, seawater, miso, grapefruit, a drop of peppercorn sauce, rollmops… With water: same flavours and dimensions, green, tart, lemony, grassy… I'm reminded of smoked oysters now. Finish: rather long, tense, lime-y and grassy. Comments: it would still qualify as 'young' as far as flavour are concerned. Caol Ila may well be the slowest malt whisky in the west, not the first time we're experiencing that. But lots of love.


SGP:466 - 90 points.