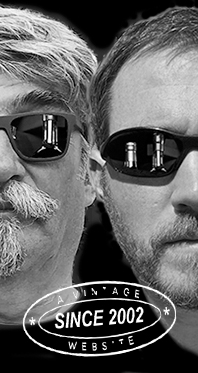 Home
Thousands of tastings,
all the music,
all the rambligs
and all the fun
(hopefully!)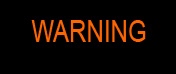 Whiskyfun.com
Guaranteed ad-free
copyright 2002-2020



| | |
| --- | --- |
| | Ultimate duos and wee fights, today Cragganmore |

I have to say Diageo have had great ideas lately, I'm even wondering if we couldn't call that 'their newest brainwave'. There were first the Classic Malts and then the Rare Malts (under the United Distillers banner, or was it UDV?), then a few years have been, say a little less thrilling – all that from a whisky enthusiast's point of view, and even if you could say that the decision not to do any NAS Lagavulin was quite a feat indeed.
And then lately, the announcement of the reconstructing or overhauling of Brora and Port Ellen, and now this, the Prima & Ultima series. Sure the name sounds a tad 'pushed' or at least a little too emphatic, and you could well think 'Oh well, just another set of Special Releases, are they going to do that twice a year now?' But look further, the idea is much smarter than that. Indeed they've decided to bottle only extraordinary casks in this new series, in the literal sense of that word.

For example, Clynelish from exactly when they found out about 'where that waxiness was actually coming from' – a very sludge-y story. Or a rare Lagavulin that had been filled in very lazy casks, so that pure distillery character would have been kept (hurray, hurray, hurray!) although they knew that the casks would then need many more years than usual to reach maturity. Or there, a last example, an old Cragganmore, their very last cask from when the stills were still coal-fired. Whisky coming with true, meaningful stories, isn't that brilliant!?
Now, I'm sure the prices are high, haven't even checked them not to get influenced, but these whiskies are, I insist, really extra-ordinary. So we'll try each of them 'against' a compadre that's supposed to be more 'ordinary' – not talking about quality here. So let's have the first one today, I decided to choose the… old Cragganmore. Indeed, not the PE, not the Lagavulin, and not even the Clynelish. Because mind you, such an old Cragganmore sure is a first, if I'm not mistaken.

The friendly sparring-partner:

Cragganmore 1999/2019 (51.2%, Malts of Scotland, bourbon hogshead, cask #MoS19038, 312 bottles)


There aren't many indie Cragganmores, but it seems that some parcels were lying at some brokers', none of them being really sherried if I'm not mistaken. Colour: white wine. Nose: sauvignon blanc anyone? Believe me this one's extremely Sancerre-y, and that's not just my mind playing tricks on me because of the colour. So chalk, lemon, cherry stems, white apples and peaches, gooseberries, green melons… This really works greatly, it's an extremely pure Cragganmore, lovely distillate as it appears. Thank you, Mr. Hoggie! With water: exceptional purity and freshness, with a wee doughy side and some damp chalk. Amazing. Mouth (neat): extremely coherent, in keeping with the nose, just even tarter, acidic, lemony, full of cider apples and more gooseberries. Also 'crunching raw rhubarb early in the morning'. With water: not a single weakness here. A little more grass; right, sauvignon. Finish: medium, still very fresh, a tad rounder. Preserved plums. Comments: distilling Sancerre and selling it as Scotch whisky, that was cunning plan, MoS!


SGP:661 - 90 points.

No we didn't say we would make the lives of those new Prima & Ultima whiskies easy, did we?..

Cragganmore 48 yo 1971/2019 (43.7%, OB, Prima & Ultima, first fill sherry, cask #2301, 352 bottles)
There's been a superb official 1973 'Special Edition' back in 2003, but that one had been steam-heated already, as the conversion from direct coal to fuel-heated steam happened in 1972. This very Cragganmore we're having now is the very last cask made on coal-fired stills indeed; mind you, I feel tiny tears are beginning to form in the corners of my eyes… Colour: walnut stain… Nose: oh, pre-war Yquem! Complete with roasted nuts, dried mushrooms, botrytis, candied apricots, high-class coffee, black figs, glazed chestnuts, a wee slice of black truffle (but no sulphur whatsoever), very old mead, chestnut honey, even manuka honey, and just small touches of wood smoke and camphor. No signs of tiredness whatsoever, quite the contrary, but only the palate will tell… Mouth: we used to have soft sweets that were made out of liquorice, mint and toffee, and I used to love them. I would say this old whisky is in that vein at first, before it would start to empty a whole bag of dried fruits, figs, dates and Smyrna raisins, then we have drops of that very old Sauternes, more glazed chestnuts, thin mints, a drop of old Chartreuse (chartroose in English, ha), then the kind of perfect coffee and cocoa mix that sometimes comes with very old whiskies that were matured in perfect oloroso or amontillado. Splendid dryness – and it's not tired yet! Neither am I, by the way. Finish: perhaps not eternal, but it goes on with coffee beans and bitter chocolate, becoming drier and drier. Which is unquestionably great. You can't miss a few drops of very old armagnac in the aftertaste, even older than that old Sauternes we've mentioned before. A little soy sauce too. Comments: faultless and fantastically dry, without being 'oaky' as such. Utterly loved the coffee in it – where's my handkerchief?


SGP:372 - 93 points.