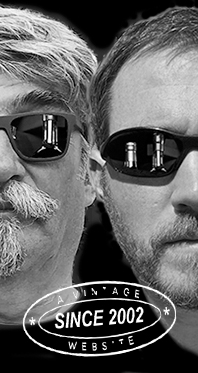 Home
Thousands of tastings,
all the music,
all the rambligs
and all the fun
(hopefully!)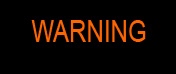 Whiskyfun.com
Guaranteed ad-free
copyright 2002-2020



| | |
| --- | --- |
| | Ultimate duos and wee fights, today Lagavulin |

It is Lagavulin's turn, with an old but not-too-old 28 years old that's pretty appealing. But let's try to give it a hard time, with that 25 years old that came out for the Bicentenary of the Distillery as the sparring partner. First time we're writing proper official notes from a proper bottling, mind you…

The friendly sparring-partner:

Lagavulin 25 yo (51.7%, OB, 200th Anniversary, sherry casks, 8,000 bottles, 2016)


We had tried a production sample just as it was coming out, but this is the real deal. I mean, a real bottle from a real shop's shelves. No, not dramazon.con. Colour: dark amber. Nose: are we not too tough with the new one? I mean, this is brilliant, Lagavulin and sherry in unison, without a single off-note, with this feeling of old embrocations that work so well. It really was a medicinal Lagavulin that was walking on its neighbours' beds if you ask me. Then come tobacco, old pu-her tea, cigars, engine oil, chocolate, Spanish ham, wood and charcoal smoke… With water: bang, menthol and dunnage and soot, old cigars, bandages… Mouth (neat): what a glorious, albeit monstrous drop it is! Huge very bitter marmalade, then cigars and leather, salt and peppery oloroso… It's pretty rough actually. I remember water used to work pretty well though… With water: you may laugh or not, but it reminds me of the first Distiller's Edition, yes that 1979 that went to prove that not all finishings were just silly j**k. Marmalade, roasted chestnuts, coffee, bitter chocolate, wood spices… Finish: long and just perfect. Ristretto with a drop of limoncello (could we do that or would our Italian friends just hang us – or worse, make us drink 10€-grappa?) Notes of prune too. Comments: a wee tad rougher than the age was suggesting, but we're nit-picking again and in my humble book, this is well worth a big fat…


SGP:467 - 92 points.

Good, I think we're warm now…

Lagavulin 28 yo 1991/2019 (50.1%, OB, Prima & Ultima, refill American oak cask, 1013 bottles)


Got to love refill American oak! This is the one where they decided to preserve 'that pure Lagavulin spirit with minimal cask influence'. Clap clap clap clap clap clap clap. This is not a single cask this time, and I suppose, although they wouldn't tell but we'll soon find out as we'll have a chat with Dr. Jim, that the casks had first been 'polished out' with grain whisky. As they should all do (but then NAS is dead, no?) Let us proceed… Colour: straw. Nose: ite missa est, this is the way. We know that each and every time we find a good young ex-virgin, recoopered or STR cask, we buy it (so to speak). And yet, nothing can beat the glory of proper refill when your distillate's as pristine as Lagavulin (says this guy who just loved a full-sherry version) and when ageing is long enough. So, chalk, petrol, lemon, green apples, clay, paraffin, peppermint, kippers, whelks (ciao guys), seaweed, bamboo shoots, lemongrass (huge), tequila (not making this up), bandages… I think we're convinced. With water: aniseed! Absinth! And all the rest that was already there. Mouth (neat): is it really needed that I write what I think? It's a little simple, actually, even narrow, almost needy if you like, but it's got this kind of high-precision mechanism that's just implacable. Smoke, chalk, oil, salt, wax, lemon, agave, oysters. I'm reminded of Old Clynelish, which, granted, was fatter and waxier yet. With just a drop of water: no real changes. More putty perhaps, as often. Finish: extremely long, and that would be the oils I believe. Comments: don't get me started. Now these casks could easily make it to 50. As they say, we can't wait.


SGP:457 - 93 points.