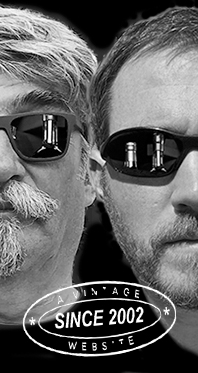 Home
Thousands of tastings,
all the music,
all the rambligs
and all the fun
(hopefully!)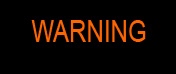 Whiskyfun.com
Guaranteed ad-free
copyright 2002-2020



| | |
| --- | --- |
| | Ultimate duos and wee fights, today Port Ellen |

When the Port Ellen 40 yo '9 Rogue Casks' came out a few weeks ago, we had chosen some young PE as sparring partners, and that worked out well. That is why we will do just the same today… I would simply add that any Port Ellen that comes out these days is described as being 'one of the very last casks'. But the thing is, we've been hearing this very selling point since around the year 2000, so who knows, given that the make seems to age particularly well, we might be able to enjoy many other new bottlings, 45 yos, 50 yos, 55 yos, 60 yos… Like they so gracefully do in Armagnac! Or, indeed, at Old Fettercairn's, but that's a whole different story.

The (not so) friendly sparring-partner:

Port Ellen 1977/1992 (61.5%, Scotch Malt Whisky Society, #43.4)


We are approaching our 300th PE on little Whiskyfun, but I doubt that one will be a 1977, as those are really becoming increasingly rare. What's more, as far as I can say from my old notes, it wasn't the best vintage ever at PE, but let's drop any preconceptions if you don't mind. Colour: white wine. Nose: it's a different, truly recorded style of Port Ellen, with rather more metallic notes than usual. Steel, old coins, copper kettle, Japanese teapot, then crushed seashells, seawater (a lot), metal polish, coal, pencil lead, chlorine (rather huge), bleach… Now, do not inject, please, even if it will probably 'clean your inside'. I agree, no fun anymore. With water: some wonderful shoe polish. Say Church's, brown (S., yet new lows..). Then marginally rounder notes of lemon and citron liqueurs. Mouth (neat): oh the bomb! Extreme concentrated lemon juice, crushed chalk salted water and gentian. Would take no prisoners, so quick… With water: very sharp, blade-y, on lemon and wax, at first, but goes then straight towards green olives and sharp brine. And wakame! Finish: long, tarrier, with more coal tar, some kinds of plastic fluids… Comments: Angus tried this one earlier this year and loved it. So do I. No you can't say we're making the life of the new Prima & Ultima easy, but is this Whiskyfun or not?…


SGP:367 – 92 points.

Port Ellen 40 yo 1979/2019 (51.2%, OB, Prima & Ultima, European oak butt, cask #6422, 436 bottles)


One of the last casks of 1979, said to have aged particularly well. In truth the '9 Rogue Casks', which was a 1979 too, had been superb indeed, but this very one's a single cask, so it may be rather 'bigger', we shall see. It's very rare, but the only Port Ellen I've seen that wasn't advertised as 'very rare' was probably Signatory's 10 years old 'Scottish Wildlife'; remember when those were available as miniatures in any souvenir shop north of the Borders? Colour: pale gold, almost straw. Nose: I don't think I've ever 'met' a Port Ellen that had gotten too old, never. Not even 'a wee bit tired'. This is all smoked salmon, face cream, almond oil, suntan lotion, pink grapefruit, riesling, cooling fluid, lit cigar, new plastics (new iPhone, but I believe that works with Huawei too), green olives, seaweed, capers, plasticine, pencil eraser or even, l.o.l., Tippex!… With water: gets much fruitier. Prickly pears, tangerines, guava juice… Does Port Ellen start to become fruity after 40 years? Are its own mangos prickly pears? (see what I mean?) Mouth (need): no no no, this cannot be 40. Big blast, huge lemons, litres of seawater, tons of grey pepper, oyster plant, plasticine, beeswax, black olives, fir tar liqueur… It does remind me of the first Annual Release, which was a 1979 too. And it did not get really 'smoother', mind you, just better polished indeed. With water: more fruits once again, waxy fruits, salty tangerines, strawberry cream, always this plasticine, this pepper as well… Hold on, this is Timut pink pepper! But I'm not sure it needs water. Finish: medium and pretty brilliantly waxy and tarry when neat, a tad jumbled and drying when reduced. Better drop water. Comments: lovely to see this fruitiness coming out after forty years. Great, great Port Ellens, very different when neat and when reduced, even with only one or two drops of H2O.


SGP:456 - 93 points.