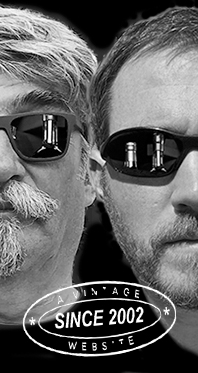 Home
Thousands of tastings,
all the music,
all the rambligs
and all the fun
(hopefully!)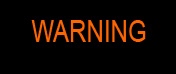 Whiskyfun.com
Guaranteed ad-free
copyright 2002-2020



We've got two very lovely new old Benriachs on the table today, but we need a young little aperitif first…

Benriach 10 yo 2008/2018 (52%, Asta Morris, Foursquare cask finish, cask #AM 122, 289 bottles)


There are a few things that you can do with an empty barrel of Foursquare rum, namely a rainwater receiver for the garden, some piece of furniture for the lounge (which will make your partner in life very happy), or a finishing vessel for whisky. It seems that they went for the third option at AM (not Aston Martin). Colour: light gold. Nose: all on white, yellow and green fruits, which is pretty much young-Benriach. Green apples, white currants, yellow peaches, gooseberries, mulberries, greengages, kiwis, rhubarb… all that. I wouldn't shout 'Foursquare!' this far. With water: and pears and melons! Lovely fruit salad, very 'young Benriach. Mouth (neat): typical acidulated arrival, totally on the same yellow, white and green fruits, just with a little more barley syrup and a touch of vanilla. Perhaps a few notes of sugarcane, but I'm sometimes finding these even in whiskies that have not been finished in rum, so, not sure. I find it good. With water: same, still pretty zesty. Ah, yes, forgot to mention lemon. Finish: medium, on se same flavours. Fresh and fruity aftertaste. A little muscovado sugar 'perhaps'. Comments: really a lovely drop, flawless. You may now build an armchair for the whisky cellar ;-).


SGP:641 - 86 points.

Benriach 'The Thirty' (46%, OB, Four Cask Matured, 2020)
More woodwork and oenology, this time with some sherry, bourbon, virgin oak and 'Douro Valley Port' (but do they make Port anywhere else?) The 'smoke level' is said to be 'complex'. Could be that they used some of their peated batches from the Seagram's era, we'll see… Colour: full gold. Nose: indeed this is really very complex right from the start, with notes of old copper (kettle) and many herbal teas, verbena, wormwood… There's a little vegetal tar (fir), some camphor for sure, bitter almonds oil, fresh putty and paint, then a wee meaty side, bordering umami. No wait we said we'd now use the word osmazôme instead. What's sure is that this is rather different from the regular older Benriachs, which usually rather burst with fresh fruits. Mouth: I think I've never quite tasted something like this, once again we're far from the 'usual' Benriach, and rather on a kind of blend with some old amontillado, walnut wine, smoked meats and ham (Iberico), tobacco, game, bitter oranges (lots), artichokes, brown sugar, plus drops of Worcester sauce. A wee vinegary side too (Bull Dog sauce). I think I seem to remember a Karuizawa that was a bit like this strange Benriach. Finish: long, all on tobacco, ham, metal and walnuts. Some kind of bitter and sour sauce in the aftertaste. Comments: this one's extremely unusual, hard to compare and even to score. A bit surrealistic, perhaps? Or historical? My score don't mean a thing here, either you'll hate this one or you'll love it.
SGP:473 - 85 points.

Benriach 38 yo 1981/2020 (46.6%, OB, for The Nectar and La Maison du Whisky, bourbon barrel (phew), cask #522, 168 bottles)
This old glory is a peated Benriach, made when several distilleries on the mainland were trying to produce some 'Islay' for the blends, especially Seagram's distilleries (Strathisla…). Colour: full gold. Nose: hold on, this is something. Not 'a peater' (in the sense that Caol Ila 1981 would be a peater), but these camphory notes are just out of this world, since they would lead us to myriads of tinier empyreumatical and pine-y touches, such as putty once again, oil paint as well, triple-sec, pinesap, a pack of menthol cigarettes, pine needles, carbolineum, new linoleum while we're at it (remember?), bakelite, new LP (Van Halen, and why not?)… And just fresh thyme and mint leaves. Oh and honeydew. Masterful job here, unless the palate is a wreck… Mouth: of course it's not. We're finding a few unlikely bitterish notes that remind us of the Thirty, but all the rest is impeccable and very complex. Many herbs, saps, citrus, oils, roasted nuts, small berries… I'm particularly reminded of my favourite within the liquorice allsorts, the wee square one with a layer of some kind of lemon sugar paste sneaked between two layers of soft liquorice. Remember, all sorts love allsorts and I love this Benriach! Finish: medium, well on liquorice allsorts and various herbal liqueurs, first Chartreuse then all the others. Verveine du Velay (verbena liqueur). A little fir honeydew and mead in the aftertaste. Rather roots, bitter gentian in the aftertaste. Comments: clearly not a peat monster but I'm very fond of this old Benriach that's almost as singular as the strange Thirty, but much better balanced. And almost refreshing.
SGP:463 - 91 points.