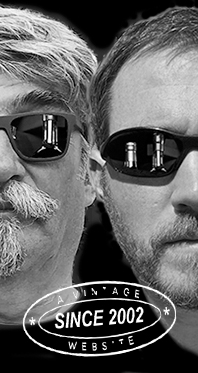 Home
Thousands of tastings,
all the music,
all the rambligs
and all the fun
(hopefully!)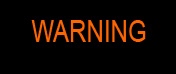 Whiskyfun.com
Guaranteed ad-free
copyright 2002-2020



Unwise Dailuaine on a Friday

I know what you're thinking now, that would be meat fat, sulphur, leather, and hard-boiled eggs. Well, not obligatorily, let's see…

Dailuaine 11 yo 2008/2019 (56.5%, Hart Bros for Gianni Migliore, Switzerland, first fill sherry butt, 642 bottles)


Love, love, love Hart Brothers. Long may they keep bottling crazy and philosophical whiskies! Colour: deep reddish amber. Or rosé copper. Nose: some top-notch Spanish jabugo covered with cracked pepper, tiny bits of inner tube, bay leaves and the juice from two big fat pink grapefruits. Is it unusual? It is. With water: leather, more bay leaves, manzanilla, earth and savoury. Mouth (neat): well, as long as you like chocolate, pepper, cigars, liquorice, coffee and caraway, you'll like this fat whisky as much as I do. With water: super good when brought down to approx. 45% vol. Lovely chocolate and coffee, then salty brown sauce, roasted pecans, bouillons, that Spanish ham that we've mentioned before (you could eat kilos without noticing), manzanilla and olives. How very Andalusian. Swiss-Andalusian, shall we say. Finish: long, nutty, salty. Seville (of course) oranges in the aftertaste. Comments: one of the very best recent Dailuaines if you ask me. Not that I've tried thousands, mind you.


SGP:472 - 88 points.

Dailuaine 11 yo 2009/2020 (55.6%, James Eadie, refill hogshead, 219 bottles)


This one's paler, that's interesting… Colour: pale gold. Nose: narrow but well-constructed. Bread, walnuts, flints, then vegetable broth and stewed cabbage. I agree that's less sexy, but let's see… With water: not sure. New sneakers, white beer, pencils, and just baker's yeast. Mouth (neat): very interesting. Huge peppers and chillies (like End of The World XXX de la muerte) plus heavy walnuts and plain wood. Very post-Brexit Americanised whisky if you ask me. With water: better but still very spicy, extractive, leafy and dry. Bitters, Campari, redistilled Aperol (not sure anyone would like to do that, having said that.) Finish: long , green, leathery. Too much extraction, in my humble opinion. A huge tannicity in the aftertaste. Comments: there's always a lame duck within any great range. Looks like we found James-Eadie's.


SGP:271 - 72 points.

Dailuaine 19 yo 1996 (57%, Scotland Grindlay, 236 bottles, +/-2016)


An elusive little brand that I've only ever seen at Master of Malts'. Colour: straw. Nose: toasted bread, plain bread, burnt wood, pumpernickel and walnuts. There's some potential in there, apparently. With water: not too sure this shouldn't have gone into Passport or Black & White instead. Dough, dough and dough. Mouth (neat): good sweet earthy and rooty malt, yeasty, fermentary, almost like some thick beer. Tiny touches of strawberry candy, I think that comes from the yeasts as far as I can remember from my travels. With water: sour and citrusy. Pickled onions and kumquats or something. Finish: Comments: good but not a malt I'll remember forever. Was Ardbeg Blaack, right? Remember Ardbeg?


SGP:361 - 74 points.

Good, I had hoped this would be a duo tasting, but we might need another one…

Dailuaine 19 yo 1998/2018 (46%, Gordon & MacPhail, Connoisseurs Choice, refill American oak hogshead, 670 bottles)


There was an earlier G&M CC in the old livery that had been pretty good. Colour: white wine. Nose: fresh baguette, pine needles, a walk in the woods, fern, apple juice. Some pleasant aspects but not too sure, this sour doughiness is a tad unsexy IMHO. Mouth: I kind of like this. Wholegrain bread with poppy seeds, grass juice, sour wood, lemon juice, cardboard, spinach, more sour wood. Finish: medium, grassy and sour, even a little soapy. Rather hard. This odd and rather ugly feeling of M&S strawberry yoghurt in the aftertaste. Comments: no, really. But thanks. How un-G&M!


SGP:251 - 69 points.

We're not there yet, it seems… A duo, that was the original aim!

Dailuaine-Glenlivet 14 yo 2004/2019 (46%, Cadenhead)


From two BB hoggies. Cadenhead, please, help us, we need relief… Colour: white wine. Nose: not really. Cheapo riesling, coconut, bread dough, yeast, sour cream. Cane syrup. Mouth: a good drop, acceptable, quaffable, sweet and sour, lemony. Finish: medium, sour, chalky and bready, not in the best of ways. Lemon. Comments: all right, you could always intellectualise anything, but this ain't got much depth. Now I'm sure it's a brilliant component in an average blend. As a single malt, perhaps not.


SGP:351 - 72 points.

Dailuaine 10 yo 2007/2018 (56.1%, Hidden Spirits, cask #DU718, 300 bottles)


This is a peated cask finish, which I find smart. I mean, we could imagine some kind of lousy recycling here. Wolfburn did it too, after all. Make lousy whisky, finish (okay, blend) in good un-rinsed peaty whisky casks, and presto. Colour: white wine. Nose: it's okay. Some kind of smoked fresh bread. Whiffs of fresh concrete. Grist and yeast. With water: some kind of very young dry Caol Ila. Seriously, it's blended malt. Mouth (neat): very good! Smoked baguette, bread, crushed banana, lemon fudge, chalk. With water: if this is 'Dailuaine' I'm 'Donald Rumsfeld'. And I don't like the end result too much. Just don't water it down. Finish: a tad rubbery. Comments: no luck today (my love is gone away) but it's far from the worst Dailuaines we've had today. This 'style' is just a little unnecessary, IMHO.


SGP:361 - 77 points.

This is never going to work, better call this a session. See you tomorrow. Or the day after tomorrow.