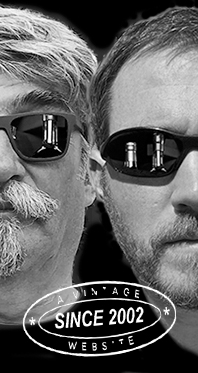 Home
Thousands of tastings,
all the music,
all the rambligs
and all the fun
(hopefully!)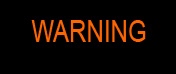 Whiskyfun.com
Guaranteed ad-free
copyright 2002-2020



---

Angus's Corner
From our Scottish correspondent
and skilled taster Angus MacRaild in Edinburgh
Visiting England
Something that's sadly not on the cards for a while yet, at least not in a 'whisky trip' sense. Anyway, it seems that the English whisky scene is picking up a fair bit of steam these days, which is something to celebrate as far as I'm concerned. Although, I'm not too sure how consistent the quality is sometimes in my experience, but given that most distilleries are still young that may just be a 'teething' issue. There's a bunch of new Bimber's out so we'll try them today, but first an aperitif from Cotswolds…

Cotswolds 3 yo 'Batch 1' (50.4%, That Boutique-y Whisky Company, 1783 bottles)
Cotswolds distillery started production in 2014 and use barley grown in the Cotswolds and floor malted at Warminster in Wiltshire. They also make their own Limoncello it would seem - tasting notes coming to Whiskyfun summer 2038. Colour: gold. Nose: very creamy, buttery, lots of vanilla sponge, cakes, iced biscuits, custard and young sweet wines. Easy, syrupy and undeniably impressive for 3yo. It's also good that the sweetness feels natural and unforced, in that you don't readily feel the oak. With water: a little juicier, a little fruitier, some flowers, cereals and orange water. Mouth: a little more oak presence now, with the warmth of ground ginger, green pepper and nutmeg. Still lots of vanilla cream, lemon barley water and even - I swear it - limoncello. Extremely easy to get along with. With water: more sweet malt extract and barley sugars, grapefruit peel, lemon and breakfast cereals liberally dusted with icing sugar. Finish: a tad brief but still on this naturally syrupy, barleyish sweetness, some white pepper, nutmeg again and citrus piths adding a wee touch of bitterness. Comments: Undeniably impressive, it's firmly in this very 'Jim Swan-esque' modern style, but you cannot fail to be impressed given the age. It's true that it's becoming something of a cliché to say 'amazing for the age', when in reality we simply live in a time where active American oak is very well understood and carefully deployed in whisky maturation. What's smart and good about this wee English knave, is that it has retained a lot of raw ingredient character and a nicely natural edge that sits in balance with the wood. For me it's as much about the impressive absence of these harsh sawdust and pencil shaving qualities that dog so many modern youngsters as it is about those natural aspects. Good work, everyone involved.
SGP: 631 - 85 points.

| | | |
| --- | --- | --- |
| | Downwards (geographically speaking) to Bimber. Interestingly enough, seeing as my Google Maps automatically preferences 'walking directions' these days for some reason, I can inform you that it takes precisely 25 hours to walk from Cotswolds to Bimber. Good information for any whisky groups lacking a designated driver. | |

Bimber 'Ex-Bourbon Batch 1' (51.8%, OB, 2020, 1948 bottles)
Colour: pale gold. Nose: what's immediately, glaringly apparent, is that this is a distillate influenced more equitably by its fermentation rather than just by its malt and its wood. You have this initial hit of bubblegum, then some rather bright and shiny green fruits. There's also a similar richness and natural quality to the cereal components as we saw in the Cotswolds, but here it sits alongside these bolder and more assertive fruity aspects. Citrus peels, wee fizzy esters and eventually more vanilla from the American oak emerging. With water: spices, orchard fruits, gooseberry, kiwi and some softer things like sandalwood and fabric. I even get a wee impression of chalkiness. Mouth: here you feel the oak a little more directly at first. Quite a lot of green and pink peppercorns, rye breads, nutmeg, ginger and turmeric. All hyper clean and in some ways more towards what we might think of as as 'world whisky' profile (terminology that's increasingly loosing meaning in my view). With water: indeed, rather grippy spices, a mixture of fresh and bitter herbs, lime, sorrel, peppery watercress and some pretty classical vanilla sponge cake. Finish: good length, a nicely bitter, peppery, lightly herbal and even showing some notes of ointment and witchhazel. Comments: Extremely impressive stuff. The oak bites ever so slightly for me but this is undeniably classy and very well-made young whisky. I love these herbal qualities that emerge with time and a little water. Would love to try this distillate from refill one day.
SGP: 551 - 87 points.

Bimber 2016/2020 'Ex-Bourbon Cask' (58.3%, OB, cask #8, bourbon barrel, 267 bottles)
Colour: gold. Nose: we're in similar territories but this is greener, leafier, things like mint leaf and light herbal infusions. Green tea with lemon, cream soda, gentle ointments, freshly baked white bread, lemon curd. Everything is more concentrated, richer, more highly polished and emitting this impression of texture and density. With water: more towards fabrics, linens, baking parchment, dry cereals and softer peppery tones. Caraway, turmeric and toasted hazelnuts. Mouth: spiciness and creaminess on arrival. Vanilla custard with green pepper, lanolin, sourdough, brown toast with salted butter, chopped parsley, more green tea - matcha even - and fabrics, a little chalk and sunflower oil. Again this tension of differing sweetnesses between the natural and the additive. With water: opens really well with water, gets earthier, richer, spicier, more bready and with a drier leafy quality that incorporates tobacco and dried herbs. Super richness in the mouth! Finish: long, terrifically bready, lemony, oily, lightly minty, cereal and retaining this almost glistening, buttery textural quality. Comments: I would say Bimber is one of a neat bundle of distilleries around the UK that is forcing us to rethink and reframe our language around youth in whisky. As Serge mentioned the other day regarding Waterford, I would say this is not good young whisky - just really good whisky full stop. Now, I'm not saying these batches won't improve with further age, but rather that this a demonstration of what can be achieved when you dispense with all that bullshit about yields and uniformity and instead focus on a process that builds character and identity.
SGP: 661 - 89 points.

Bimber 2016/2020 'Sherry Cask' (58.1%, OB, cask #42, ex-PX sherry, 329 bottles)
Colour: ruby / amber. Nose: a rather sweet, fudgey and elegantly jammy sherry at first. Red fruit cordials, cranberry jelly and then some encroaching notes of leather, sultanas and a nice mix of damp earthiness and balsamic reduction. I don't detect any of the more dreaded aspects of contemporary PX casks, notably these sawdusty and cloying qualities. With water: drier, leafier, more earthy, lean and even slightly mineral. I am a bit disconcerted by how many echoes of old school sherry casks are emanating from this. Mouth: bags of chocolate sauce, pink pepper, salted caramel, various meat broths and umami stocks, tobacco, earth, walnut wine. Still quite sweet with lots of treacle pudding, raisins soaked in brandy, plum wine and then again, a more leathery and slightly hessian-tinged development. Praline, hazelnuts and milk chocolate eventually. With water: strawberry jam, walnut oil, serrano ham, salted pistachios, quince, damson preserve. There's a slightly more assertive woodiness now but it's all very dense and gooey and cohesive. Finish: long, leathery, deeply earthy, slightly minty and just bags of dark sticky fruits. Comments: speaking as a whisky lover, all I can say is: hats off! This doesn't quite have the fruity sheen of the bourbon cask, you do feel the pepperiness of the oak encroaching a little at times, but it's still hugely impressive stuff. Now, speaking as a Scotsman, I say: BURN THEM!
SGP: 561 - 87 points.

Bimber 2016/2020 'Virgin Cask'(57.8%, OB, cask #7, virgin oak, 249 bottles)
Virgin oak you say? I will be extremely annoyed if I like this… Colour: deep orangey gold. Nose: very focused initially on tinned fruits, particularly peaches, apricots and yellow plums, all very gloopy and in their own syrups. Indeed, the whole thing is very syrupy and concentrated. Also some paprika, darjeeling tea, miso, cocoa, glace cherries and cocktail bitters. With water: sootier now, also drier, earthier, more on dried fruits, pot pourri, a little hessian and this rather gravely minerality. Some figs as well. Mouth: the wood is far more prevalent here as expected but it's very toasty, creamy and buttery with plenty more paprika, some cooking oils, nutmeg, cumin, herbal bitters, natural tar and liquorice. Warming, bready and very spicy. With water: still a lot of tinned peaches, dried apricots, fruit salad juices, apple sauce, spiced custard and these rather simmering, toasty wood spices. Also brown bread, and plenty of it. Finish: long, spicy, earthy, sticky, many dark fruits, fruit cordials, cumin, paprika, bitter lemon and some slightly meaty notes in the aftertaste. Comments: FFS! I'm usually no fan at all of virgin oak, but there's a style going on with these Bimbers that seems to work quite well, I would characterise it as very 'concentrated' where the wood and distillate seem to bring out the best in each other rather than jar and quibble. Now, whether that will be the same with further years remains to be seen, but it works very well right now I think.
SGP: 651 - 87 points.