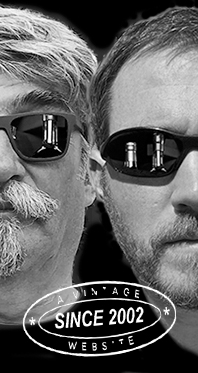 Home
Thousands of tastings,
all the music,
all the rambligs
and all the fun
(hopefully!)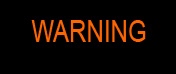 Whiskyfun.com
Guaranteed ad-free
copyright 2002-2017



I think we've got a fair bunch of Australian whizzkies in the library, time to try a few…

Starward 'Tawny Port cask' (48%, OB, Australia, +/-2019)


Melbourne's whisky, perhaps the Australian whisky that's most talked about these days. I just adore their copywriting on their blog, check it out and laugh. Colour: gold. Nose: is that Australian Port? I'm joking, no red berries in sight, I think we'll survive. Bread, goji berries (eh?), fruit cake, Turkish currants, and just fig jam. Fig jam will kill you if you're not careful enough – all a matter of control. I adore real artisan fig jam. Mouth: some Portness is more apparent here, so we do find more red berries, raspberries, stewed oranges with cloves and ginger, bitter oranges, more cloves, ginger, caraway… Well, this is very cool but rather too much for me. Not whisky-y enough, in other words. Finish: long, very spicy, leafy and leathery. That's often the case with red wine, even more so when it's fortified red wine, don't ask me why. Comments: not my cup at all, but within its category, it's doing pretty fine. Tawny Port, mind you… Do people still drink Tawny?


SGP:561 - 78 points.

Starward 'Nova' (41%, OB, Australia, 2019)
I'm afraid his one was matured in red wine casks as well, but indeed you never know… Having said that, it's Australian red wine and some are very good. Was it Grange? Colour: apricot. Nose: it is not some winesky, we're safe. Actually, the lightness works well, while I do enjoy these blood oranges, the notes of Jaffa cake, apricot pie, brioche, lighter pumpernickel, boudoirs (Champagne biscuits)… It's all fine, really, with some Syrah-y notes. Mouth: oh yes, it's as if those Australian red wines behaved like if they were sherries. Walnuts, bitter oranges, a little burnt caramel, roasted nuts, beer sauce (carbonnade)… NO complains here. Finish: medium, roasted, nutty and leathery. Notes of dry Madeira. Comments: yep (you could have racked you brain here, S.)


SGP:361 - 81 points.

So, the Nova over the Tawny, but we've got more…

Starward 2012/2019 (59%, OB for The Whisky Exchange, Australia, 2nd fill Apera barrel, 220 bottles)


Should we really spend some time trying to find out about those 'Apera' barrels? In France we know about apero very well, but apera? Joking aside, apparently, apera is some kind of Australian sherry. Not exactly needed under our European latitudes, I would say, but there. Colour: gold. Nose: stop, halt, arrêtez, silence! Lovely nose! Perfect cakes, barley, beers, coffees, breads and nuts of all kinds. Bingo. With water: I'm in heaven every time I find pumpernickel. So, pumpernickel. Mouth (neat): exactly. Walnuts, pecans, brown beers, manzanilla, and bitter oranges, plus white pepper. Perfect. With water: this feeling of liquid bread. Touches of dried pineapples. Finish: rather long, brioche-y, panettone-y (hey!) Comments: impressed with this Melbourno-Londonese effort. The only remains of the former British Empire? (check black and white stuff on Netflix).


SGP:551 - 88 points.

Perhaps fly to New-Zealand?

New Zealand 29 yo 1988/2017 (55.3%, The Whisky Exchange)


Looks like this one's been kind of re-launched or something. The old Willowbank/Lammerlaw stocks were petty extensive, apparently, while we were told, almost every year since the year 2000, that we were seeing the very last drops. Yeah, same story as that of Port Ellen. Colour: gold. Nose: oh?! Many oils, grasses, doughs and beers, then something hugely medicinal ala Laphroaig. Tincture of iodine, camphor, ointments, pine needles… With water: teak oil, sauna, thyme, menthol…That's tricky! (as far as palates go…) Mouth (neat): it's getting to the pine-y side, with many resinous flavours, old oils, waxes, oak extracts, bitter substances, spices, green tannins… This is extreme, let's hope water won't make it even more resinous… With water: no. Well you rather need a high-precision pipette if you don't want to kill it (that is to say make it too cardboardy), but some bananas and pineapples make it through at around 50%. Under 50%, it's all teas and tannins. Finish: rather long but oaky and oily. At Ikea's. Comments: not quite the All Blacks of whisky (that was lame at best, S.) Seriously, these casks are of historical interest, no doubt about that, but I think they have now gone to the other side as far as strictly organoleptical matters are concerned.


SGP:271 - 77 points.

Wait wait wait, there's also this…

Small Concern 23 yo 1996/2019 (53.2%, Cadenhead, World Whiskies, Tasmania, 198 bottles)


Small Concern Distillery, a.k.a. Cradle Mountain. We've had a few, all have been pretty difficult but we do applaud the efforts of what is essentially a family distillery. This one's ex-Cabernet-Sauvignon barrel, which sounds pretty Frankensteiny I you ask me, but then again, small is good and big is evil. Let's see… Colour: deep red amber. Nose: cherries all over the place. As liqueurs, as kirsch, as jam (check black cherry jam from Itxassou in Bask country, France), as sweets, even as yoghurt… You could add a little varnish, but that's what you would already find in proper kirsch eau-de-vie. With water: I kind of like this, it smells like the cherries on my cherry tree when the birds and the wasps have attacked them all and they're rotting in situ. A very distinctive smell. Mouth (neat): varnish, peanut butter, and indeed cherry liqueur. Loads of peanut butter, I believe this is the first time I'm finding this much peanut butter in any whisky. With water: maraschino, guignolet, varnish, and almond oil. Finish: sameish, but getting sour. Comments: love these series by Cadenhead, they seem to be afraid of strictly nothing in Campbeltown. To the taster they're a joy since they're so unusual and entertaining. And plain crazy. And sometimes lethal.


SGP:452 - 80 points.

Right, better call this a tasting session… See ya!