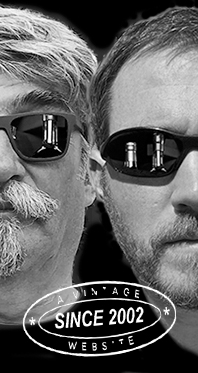 Home
Thousands of tastings,
all the music,
all the rambligs
and all the fun
(hopefully!)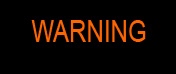 Whiskyfun.com
Guaranteed ad-free
copyright 2002-2020



Indeed that would be tequila and mezcal, and maybe sotol and other agave spirits from Mexico. A session that's long overdue if you ask me, especially since artisan mezcal, above all others, can make for a perfect malternative. I believe last time was in 2018, when we had brought back a few mezcals from the States. We may try some reposados or anejos later on, but in my book, the real ones are the whites a.k.a. joven. The fact that they're white does not mean that they're not aged by the way, they just managed to avoid oak like the plague. Let us proceed…

Two Fingers (40%, Tequila, white, +/-2016)


A fairly old brand, as I understand it, and a rather cheap one at that. I believe it is a mixto, so not pure agave, having said that. Colour: white. Nose: ethanol, radish, gentian, caramel, mercurochrome and vanilla – even though its white. Not really earth-shattering this far, I'm afraid. Mouth: it's okay, it's not got the soapy side of many cheaper tequilas, but there is a disturbing sugariness and these ethanoly notes that arrive and that may be found in just any spirit that's not been well aged. Soon to get flattish, sadly. Finish: short, medicinal, sugary. I would only take another glass if there's nothing else and there's really a lot of ice around. Comments: raw and disappointing, really.


SGP:631 - 50 points.

Bambarria Blanco (38%, OB, Tequila, +/-2017)
This is 100% agave, which is obviously better even if the low strength's a little disconcerting. On the bottle there's an eagle kind of attacking an agave plant. Wondering if there is a political message behind that artwork… Colour: white. Nose: a different planet, this has much more freshness, purity, fruitiness and simply agave. Earth, fennel seeds, lime, hand cream, one or two olives… Very nice, really. Mouth: perhaps not totally as wonderful as on the nose, but this lime and agave combo works very well. Touches of salt too, this is almost a ready-made margarita. Finish: the lower strength feels now, a crying shame. That makes it a little frustrating, and disappointing. Comments: everything was going pretty well until the palate (including the arrival) but it went pear-shaped after that. Lacks knack, but it still destroyed the Two Fingers.


SGP:451 - 72 points.

Right, let's switch to mezcal, mezcal is a better conversationalist…

Alipus 'San Baltazar' (47.5%, OB, mezcal, blanco, 1420 bottles, +/-2018?)


There were several batches already, not all as thrilling as I had hoped. I believe this is pure Espadin (cultivated agave). Colour: white. Nose: smoke, new electronics, tarmac, German smoked ham, gherkins, burnt plastic. This time, what's not to like? Mouth: no, excellent. Same flavours, coal smoke, plastics and rubbers, olives and gherkins, tar, salt, lime… This is impeccabile (do I not speak Mexican?) and indeed, reminds us that the best mezcals are the Islays of white spirits. All right, more or less. Finish: long, a tad more bitter and sour, more on lime juice and olives, but the aftertaste is just as tarry. Perhaps a little too much sugar remaining on your tongue, where did this one come from? Comments: this one killed and buried the tequilas. Adios tequilas, I think we'll keep trying mezcals this time… Perhaps three or four of them.


SGP:563 - 85 points.

La Medida 'Tobaziche' (47.3%, OB, mezcal, +/-2018)


Never tried this brand before. It is single-varietal mezcal, in this case the wild agave named tobaziche. La Medida seem to work like other brands (Alipus, Real Minero, Del Maguey…) they buy small batches from artisanal distillers in Oaxaca and then market them to aficionados and hipsters. All right, all right! Colour: white. Nose: this time we're much more on sour notes, even vinegar, brine, lemon juice, raw cider, yeasts, of course gherkins, capers… In short this one delivers gherkins and olives where the Alipus was rather giving tar and smoke. I have to say I rather love both style. Mouth: really raw, wild, rustic, earthy… And totally mouth-filling, as the best old whisky writers used to say. It is pretty much a deviant spirit, but bored – or blasés - tasters should love it. Finish: long, sharp, raw, a tad soapy and cologne-y but that's the agave, and getting grassier by the second until the aftertaste. Comments: please take my scores with a grain of salt. No, no play on words here.


SGP:472 – 85 points.

Vago 'Elote' (50.6%, OB, Mezcal, +/-2018)


Looks like this one contains roasted maize in addition to the usual Espadin agave. So in a way, it's a single grain mixto. Why not, truth lies in the glass anyway. Colour: white. Nose: varnish, acetone and olive brine all over the place. Not obligatorily a bad signal, on the contrary. With water: a very refined earthiness coming out, some chiselled coriander and dill, chervil… And distant whiffs of a distant farm. Cow stable horse dung… Mouth (neat): a tad dirty, or uncertain, as if it didn't quite know where it was heading to. Some sugary/sweet notes, brine, varnish, plum eau-de-vie (I suppose that's not the goal with mezcal)… With water: doesn't change much, gets just a notch fruitier. Bits of marshmallows, sweet maize… Finish: rather long, earthy and olive-y, with a few rotting fruits (from that distant farm). Comments: very good, but perhaps a tad more uncertain, perhaps too subtle? Now I doubt there's really a lot of maize. There's one way to find out…


SGP:551 - 82 points.

Vago 'Espadin' (50.8%, OB, Mezcal, +/-2018)


Forgot to say, they use a mule to crush the agave! This is a pure agave mezcal. By the way, love this packaging, looks like a design for some vegan-certified muesli. Colour: white. Nose: it's rawer, with rather fewer asperities as we say in marketing, and rather more varnish, glue and nail polish remover. Right, acetone. With water: easier, rounder, with touches of overripe bananas and only the tiniest olive in the Creation. Grapefruit. Mouth (neat): spirity and sweet. I'm not a fan, I would say it lacks depth, earth, and, well, olives. Very gentle, almost as if they had used a high column. Which is obviously not the case. With water: I think I lost it. Finish: rather long, pretty good but lacking precision. A bit burnt. Comments: that's something you know very well when you distil (I do since around 1990), you have to do just everything to keep the definition of your raw materials. Unless you make whisky, but that's another story… Anyway, this one's good but very disappointing. And the prices are just insane ($140). I preferred the one with grain.


SGP:441 - 70 points.

Vago 'Cuixe' (51.7%, OB, Mezcal, +/-2018)
I suppose cuixe is the same as cuishe, a family of wild agaves that includes the stunning 'barril'. I deeply hope we'll be luckier with this third Vago (but the Elote was pretty good!) Colour: gold. Nose: ah f…. yes! Smoke, plantain, roasted pumpkin seed, earth, new magazines, old newspapers (what what what?), olives, lupin beans… Yeah yeah yeah! With water: dill, fern, pine resin cream, olive oil shampoo… Mouth (neat): love this. Some mad sweetness (Parfait Amour?) and many tart and bitter herbs to keep it balanced. And just the right balance between lemons, olives, and UHU glue. No I've never put any into my mouth, so agreed, rather say it's 'reminiscent of UHU glue'. No we don't do product placement. Serious. With water: oaky. Not sure it really need water, H2O brings some sweetness out. Forget. Finish: rather long, lovely and briny when neat, more 'jumbled' when reduced. Comments: no water. Too bad, it lost a handful of points because of that, but dura Lex, sed Lex.


SGP:452 - 84 points.

That's enough. Next white/joven mezcal/tequila session, June 23, 2022. But we'll do some anejos in the meantime, perhaps around September (I know you can't wait). Tengan un gran verano y nos veremos pronto!