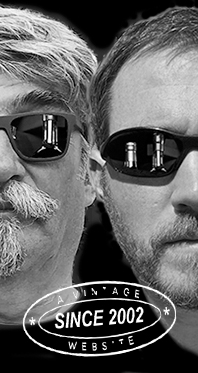 Home
Thousands of tastings,
all the music,
all the rambligs
and all the fun
(hopefully!)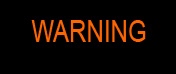 Whiskyfun.com
Guaranteed ad-free
copyright 2002-2020



Winey disaster and some fantastic relief

We haven't heard much of Benromach recently apart from the fact that they have a new livery, I hope they're doing well. Having said that, we could source a few novelties, some seemingly quite whacky, so let's see. Let's only hope they'll keep their fantastic position as a traditional Highlander, and that their new Cherry-Heering-like packaging just means… nuffin'.

Benromach 2009/2019 'Cask strength Batch 1' (58.8%, OB)

I know there are newer batches, but I suppose they're similar. Are they? The thing that's to be remembered about Benromach is that they're using brewer's yeast, if I'm not wrong. Colour: deep gold. Nose: I'm finding a little cardboard, ink, carbon paper, some slightly chemical notes as well, as if some dirty-ish sherry casks had been used. A lot of wood shavings too, rather over the top in my book. With water: metal polish, old tools, mushroom soup, some carbolic notes, walnut stain… A god example of a love-it-or-hate-it nose. I'm still out with the jury… Mouth (neat): big gingery and spicy oak, it's not easy to get past that. Huge mustard too. Well, there is also a '100 proof' version that is (was?) ten times superior in my book. With water: tinned sardines, rollmops, Chinese dried flatfish (I cannot remember the name, but that's quite an experience) and just some salty mustard sauce with some sawdust. Worcester sauce. Finish: long, oaky and salty, sour, very sauce-y. Not easy. Very salty aftertaste. Comments: I believe the casks were too loud here. Sure B. is a powerful distillate, but I'm not sure it could stand such a treatment. Even Brora '72 wouldn't, in my humble little book.


SGP:263 - 78 points.

Benromach 2011/2019 'Sassicaia Wood Finish' (45%, OB)
This is gonna be tough. I totally cherish and adore the genuine Italian reds (Barolo, Chianti and others) but I loathe their so-called Super-Tuscan Bordeaux-blends. Last time we ordered Sassicaia in a restaurant we couldn't finish the bottle – and there were four of us. Ugly oak juice, very 1980s. Same with Ornellaia by the way, but there, an open mind we said… By the way, Sassicaia wood doesn't exist, Sassicaia is a wine estate, not a forest, neither is it an oak varietal. Just saying. Colour: apricot. Nose: hey, not un-nice. Peach skins, melon skins, peach skins, melon skins, peach skins, melon skins… Mouth: drinkable, but barely. Unbalanced, skinny, too much on peels and leaves, without any of the malty goodness that usually comes with Benromach. Let's remain politically correct, this was very unnecessary. Finish: no, too leathery. Comments: wine finishing as Glenmo used to do them in the very late 1990s or early 2000s. Do owners G&M have deals with Sassicaia? Wait, do they actually own Sassicaia? Hold on, do Sassicaia own G&M???


SGP:371 - 68 points.

Wait, this could be even more terrifying…

Benromach 2009/2017 'Château Cissac wine cask finish' (45%, OB, 4200 bottles)


Why am I trying this? Cissac is a fine Bordeaux, but nothing extraordinary, but wait, maybe that's the trick, using cheap second-tier Bordeaux casks… Colour: gold. Nose: yes indeed, the humble cru bourgeois from Haut-Médoc may well destroy the so-called Super-Tuscan, as this is not too un-nice, sure there's too much green pepper and too much rubber, but it is kind of noseable. Having said that, we're extremely far from, say Benromach 10 yo, as I last tried it a few years ago. Is it still very very nice malt whisky? Mouth: okayish. Barely. No, I'm trying my best but it's bad juice, rubbery, unpleasant, unbalanced, and totally unnecessary. Poor Benromach and poor Cissac - I think I'll buy a case of Cissac to make amend. Seriously it's a fine Haut-Médoc, do not let these absent-minded châteaux being pulled down by the crazy Scots and their two-penny grain distillates and marketing strategies! Finish: forget. Comments: I think I liked the Sassicaia a little better, actually. After all, this is Europe!


SGP:561 - 65 points.

No luck at all with Benromach and wine this time, but I'm sure things will get much, much better now… Because mind you, they're in!

Benromach 15 yo (43%, OB, 2020)
I loved the older livery (WF 87) and I cannot see why this one would be different. It's a blend of ex-sherry and ex-bourbon Benromach. Colour: gold. Nose: but yes, this is the Benromach we loove at WF Towers, ridden with soot, cigar ashes, walnuts, suet, chocolate, beeswax and shoe polish (say brown), and these smallish curry-like aromas that are very Benromach and that are rather difficult to describe. Or perhaps rather garam masala? Mouth: love it, love salted walnuts, bizarre waxes, pepper, burnt Brussels sprouts, umami (didn't we say we'd rather say osmazôme?) beef bouillon, roasted pistachio and cashew, English brown sauce (with apologies). Really bags and bags of old walnuts. Finish: rather long, dry, and wonderfully on old dry herbal cordials. Artichoke bitters and rather wood smoke in the aftertaste. Smoked meats and nuts, smoked almonds, mustard… Comments: what a relief! But we had no doubts…
SGP:372 - 88 points.

| | | |
| --- | --- | --- |
| | Now that we're in full form, let's have a last Benromach… | |

Benromach 2011/2020 (61.2%, OB, for France, first fill sherry, cask #39, 331 bottles)
This one should rock and roll… Colour: deep gold. Nose: I get liquid wax (furniture polish) and some walnuts yet again. Some whiffs of pu-erh tea (does anyone realise what that does to me?) and something definitely Ardbeggy. I'm not joking, I'm thinking about those ridiculous sherried Committee Releases from the good old days. Stunning tar and rubber, new-Wellies-style. But it's also a little hot… With water: oh, cigars, yet more walnuts, retsina, horse saddle, dried cow dung, dried porcinis, nutmeg… I think this is simply brilliant. Why buy a ticket to the countryside when you can just buy a bottle of this (but you ought to be quick)? Mouth (neat): someone blended Ben Nevis with Ardbeg while we weren't watching, then added a rather mentholy young Benromach. Now it burns a bit, so quick… With water: glorious, almost a very salty and mustardy amontillado from Sanlucar. More or less. Finish: very long, dry, on tobacco and tea, more mustard, bitter almonds, even more walnuts, earth, a touch of lavender in the aftertaste… Comments: crazy young Benromach. Who needs Bordeaux blends (I mean, in whisky)?
SGP:362 - 90 points.

Thank you Benromach, that was quite some rollercoaster today! See you soon.