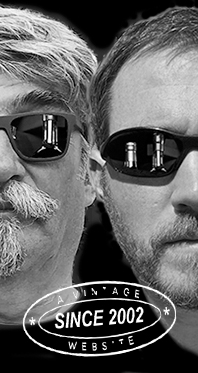 Home
Thousands of tastings,
all the music,
all the rambligs
and all the fun
(hopefully!)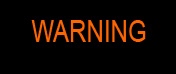 Whiskyfun.com
Guaranteed ad-free
copyright 2002-2022
Hi, this is one of our (almost) daily tastings. Santé!



Yet another world session

After twenty years, I'm afraid our Scotch-centric vision of the whisky world is about to crack. Many more whiskies from 'the rest of the world' are coming our way these days, while many Scottish names seem to have becoma little absent. Where are they?

Hagmeyer WAH ! (43%, OB, France, +/-2021)


This single malt is Alsatian! Well in truth I only know of around ten people in Alsace who are not making whisky yet. Quite. In my experience, Alsatian whiskies would tend to be a little thinnish, partly thanks to the eau-de-vie stills they're using (Holsteins and such). But there are exceptions, naturally… Hagmeyer are located in Balbronn and this is organic. Colour: white wine. Nose: totally wood-led, but certainly not in a bad way. A lot of caraway and tons of clove, so either you enjoy clove or you don't. Good notes of citrons and maize bread in the background, Mouth: between some funny gin and whisky. More caraway and more clove, citronella, fresh ginger, touches of turmeric, lime… And juniper. Gin indeed. Finish: medium, very fresh, nicely herbal, a tad medicinal (that's the juniper), with some citrus in the aftertaste. Comments: doesn't quite taste like malt whisky in my book, now as a 'general spirit' I find it rather excellent. Who needs clear categories anyway.


SGP:660 - 80 points



Gwalarn (40%, OB, France, blend, +/-2021)


Actually a blend of whiskies from several 'Celtic' origins, so rather a meta-world whisky. Made by the new owners of Glann ar Mor in Brittany. Colour: straw. Nose: a fine sweet gentle smoke ala Ardmore at first, then a few medicinal touches ala Laphroaig (embrocations), then a touch of cardboard, then assorted bready notes. Works well, whether it's really 'Celtic' I wouldn't know, but it sure is rather coastal. Proof: we're almost about to mention whelks and kelp. Mouth: Ardmore again. Feels stronger than 40%. Ashes, cardboard, apple and lemon juice, touch of salt, a little rhubarb. Tends to nosedive after that, which is normal at 40% vol. Finish: very short now, the 40% feel. Well, they don't, precisely. Comments: solid coastal blend, probably with a very high proportion of peated malt whisky.


SGP:443 - 80 points



Since we're at Glann ar Mor…

Kornog (46%, OB, France, +/-2021)


This is the peated Glann ar Mor. New owners, slightly 'updated' design (I liked the original one rather better I have to say), let's see. Colour: very pale white wine. Nose: class talks. Extremely pure, bandage-y, vertical, you would believe this is one of the greatest Sancerres. In my humble opinion, white Sancerre (sauvignon blanc) is one the wines that are closest to great malt whisky – and conversely. Long story short, love this drop. Mouth: a slight lack of 'fatness', possibly because it would be a little too young (who knows with these b****y NASses) but all the rest is perfect. Green melons, white tequila, iodine, ashes, smoked kippers, sorrel, seawater, oysters… Finish: medium, saltier yet, with some lime juice, smoked fish, samphire, and a tiny touch of pinewood. Smokier aftertaste. Comments: class distillate, one of the best in continental Europe in my book. Now an even higher voltage would work even better I would say. Like 48% (but where would this end?)


SGP:456 - 87 points



To Canada, what do you say?

St Laurent Rye 3 yo (43%, OB, Canada, Quebec, Lot No 001, +/-2022)


I believe this baby from Rimouski near the mouth of the St Laurent River is brand new. This is 80% rye and 20% barley. Not too sure about the ABV statement, the label being so charmingly cluttered that I couldn't find any mention of it. Or my eyes are really getting bad… Colour: light gold. Nose: the thing is, I'm a sucker for these light, fresh and yet emphatic young ryes that are reeking of fresh breads and herbs of many kinds. Once again with these young modern whiskies, we're rather between artisan gin and whisky (if I may) but it just works. Liquorice wood, caraway, fennel seeds, fresh bread… Does the people need more? Mouth: excellent. Rye is currently growing on me. Touches of pineapple yogurt at first, then ginger cookies, tiny touches of lavender, breads aplenty… Finish: medium, rounder, with more vanilla, gingerbread, and liquorice in the aftertaste. A little caraway this time again. Comments: I haven't even said 'tabarnak', have I? Great, great young rye, but why wouldn't they write 'seigle' instead of 'rye'? I'm joking, bien sûr.


SGP:551 - 84 points



To Wales…(this is becoming the 6-Nation…)

Penderyn 9 yo 2012/2021 (57%, OB, for LMDW, Amontillado)


As I understand it, this was fully matured in amontillado, not just finished. Colour: light gold. Nose: nicest Penderyn I've ever nosed, simple as that. Pure nutty cake-iness, with amaretti, marzipan, whiffs of hops, and possibly a thin slice of our favourite cake, panettone (the Panettone Club is sponsoring us, did you know that?) With water: fresh doughs of various kinds, especially baguette – of course – then kumquats and yuzu. A touch of chocolate, from the amontillado I would suppose. Mouth (neat): class, very tight, citrusy, full of grapefruit and green walnuts. Sends a few shivers down your spine but that's not an unpleasant feeling. Brrr… With water: oh good! Blood oranges, green coffee, a little tobacco (untipped Camels – boy they'll fine you one day), some tight marmalade, proper quince jelly (lot of quinces, almost no sugar)… Finish: medium, candied, jammy, yet fresh. Comments: I have to confess I had troubles with the first Penderyns because they had heavily Madeira-ed them. But that was a long time ago and this is just perfect! Time heals all wounds, they say.


SGP:551 - 85 points



Amrut 'Triparva' (50%, OB, India, +/-2021)


The first ever triple-distilled Indian whisky. Feels a bit 'why?' to us but let's see, why not keep an open mind… Colour: gold. Nose: eggplants and olive oil, then custard and carbon paper. Cut grass and Kronenbourg. All right. With water: towards citrus, hops, IPA and tapioca. Semolina, polenta… Mouth (neat): better, although still a little uncertain and kind of wobbly. Mango syrup, cough medicine, apricot bread, kumquats, nutmeg… With water: do not ad too much water. Finish: medium and slightly thin. A little mango jam, perhaps? Menthol? Comments: very good, certainly, perhaps just a tiny-wee tad uninspiring. There are and were so many utterly great Amruts!


SGP:540 - 81 points



Amrut 'Spectrum 004' (50%, OB, LMDW, 2021)


004? Looool, this is so Indian. Love India. As I understand this one, they have assembled barrels using four (4) different woods, namely US oak, PX, French and Oloroso. We'll die another day or something… This is almost molecular cooking… Colour: deep amber. Nose: game set and match. Espresso, demerara sugar, molasses, the blackest pipe tobacco, garden earth, cigars, miso soup, tangerine marmalade, mango chutney… Once again Amrut's spirit has worked as an aroma sponge. With water: emphasis on black raisins. Corinth, Smyrna… Mouth (neat): this feeling of Demerara rum, burnt cakes and woods, pine resin, heavy tar liqueur, salmiak… With water: chocolate and black raisins with a little menthol and tar taking over. Finish: long, thick, molasses-y, geared towards old rums, El Dorado-style, if that rings a bell. Comments: heavyish and almost clumsy but extremely good, if a little old-fashioned. We're expecting Hercule Poirot anytime soon…


SGP:561 - 87 points



Good, a last one, and let' change style. Completely.

Ezra Brooks '99 proof' (49.5%, OB, USA, bourbon, +/-2021)


What you need to understand is that this was 'Bottled at an elevated 99 proof for an enhanced flavor profile'. All right then, let's elevate ourselves too… (no age and no vintage, though). Colour: gold. Nose: nice maize bread, popcorn, nutmeg and cinnamon, lavender and geranium, tomato leaves, tiny touches of peanut butter. Isn't peanut butter experiencing some kind of epiphany these days? Some nougat too, but this remains a lighter nose. Mouth: sweet, on a lot of peanut butter this time, with some orange cordial and violet liqueur. Very sweet, getting difficult because of that. Blood orange wine. Finish: medium, sweetish, with some Szechuan pepper and notes of Maltese liqueur for tourists. Or was that Cyprus? I can't quite remember… Comments: no, it's way, way too sweet on the palate for me. I'm not sure I could down 2cl of this without at least half a kilogram of ice. Rather poor stuff – yeah I know it's cheap...


SGP:730 - 65 points



We couldn't leave America like that…

Jack Daniel's '100 proof bottled in bond' (50%, OB, USA, Tennessee sour mash whiskey, +/-2021)


I don't think I've ever tried this expression, but all in good time… It's said to be 'at least 4 years old', wow, we're impressed aren't we. Colour: gold; Nose: caramel, toffee, vanilla fudge, popcorn, nougat and sweet maize. Jack as we're expecting Jack to be. With water: some warm sawdust, peanut butter and pancake syrup. Not un-nice, just extremely simple. Mouth (neat): very sweet, almost liqueurish, but rather balanced, not unpleasant, with some sweet oak and touches of coconut, then biscuits and oriental bread. With water: sweet oak, nice touches of rounded beers, sponge cake and molasses honey. They call that honey but it's no bee's honey. Yeah, utter junk, beware. Finish: rather short, actually, but I do rather enjoy these sweet peanut sauces. Very sweet aftertaste, too much now. Comments: not great and even poor, but way better than that even poorer poor Ezra 'The Poor One' Brooks.


SGP:730 – 72 points



Wild Turkey 'Longbranch' (43%, OB, USA, Kentucky Straight Bourbon Whiskey, +/-2021)


This is oak-and-Texas-mesquite-charcoal refined, you understand. Nice packaging, would look nice in your saloon. Colour: gold. Nose: nice! Parsley, sage, verbena, thyme, lime, fennel, drop pf yellow chartreuse (the light one), then nougat, popcorn, orange liqueur and cinnamon rolls and cookies. Very pleasant for sure. Hope it's not too light on the palate. Mouth: I like this one, even if it's pretty uncomplex and, frankly, rather too easy. Ish. Puréed chestnuts, maple syrup, wee touches of cologne/lavender/violets/whatever, then candy sugar and orange liqueurs. Getting sweeter and sweeter, not the best sign I'm afraid. Finish: gets sweeter yet and lighter at the same time. Some coconut appearing, never totally a good sign (nah, coconut in whisky sucks big time). Comments: rather a little good but too sweet, unbalanced and lightish. I'm sure that's because of that Texas-mesquite charcoal, no?


SGP:730 - 76 points



It's better to stop here, I would say. See you, stay tuned.