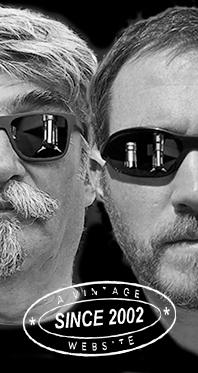 Home
Thousands of tastings,
all the music,
all the rambligs
and all the fun
(hopefully!)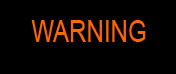 Whiskyfun.com
Guaranteed ad-free
copyright 2002-2013



May 12, 2013

---

Hills and rollercoasters in Dufftown

Yeah a silly headline again. There's a shiny new old Dufftown by Scotia Royale, a fairly new independent bottler who seems to like unlikely packaging ;-). We've barely tried 20 Dufftown on WF so it's a good occasion to have two or three other expressions, starting with a little aperitif from days gone by. With all these new whiskies, I'm afraid we're starting to neglect all the old bottlings we still have to taste. That's bad!

The Dufftown-Glenlivet 10 yo (40%, OB, Bell's, +/-1985)

I've tried several old official 8s but never this 10. Colour: light gold. Nose: nice old style grassy Speysider with some OBE starting to show. Wee metallic touches and a little cold tea, then overripe apples and hay, and then a slightly dirty meatiness that's not too entrancing – to say the least. Quite some cardboard too. After fifteen minutesm: some much nicer notes of shoe and metal polishes, typically 'OBE'. Mouth: hey, this is big! Surprisingly complex, with some menthol and overripe apples at first sips, then more cough syrup and, well, more apples (with thick skin!) Some kind of herbal liqueur as well, esp. Bénédictine, then wee touches of bananas flambéed… A very good surprise on the palate, really. A big, fat old style malt! Finish: pretty long, full and wide, slightly greasy and oily. Comments: as I said, a very good surprise. I believe these bottles are very cheap at auctions (hint, hint).

SGP:462 - 86 points.

Dufftown 13 yo 1978 (59.6%, James McArthur, +/-1991) Colour: almost as white as water. Nose: new-make-y indeed. Plain porridge, boiled cereals and cut grass, that's all. Maybe cherry juice. The cask must have been extremely tired. With water: whey, baker's yeast, porridge again… And plain wort. Mouth (neat): aaargh… There were absolute stunners in this series but this is ugly. Extremely raw, extremely bitter, extremely hard to swallow. Plastic. And that's not only the high strength… With water: nope. Plastic and various chemicals, paraffin, waxes and oils… No good in this context. Some prettier lemony notes after a few minutes but that's too late. Finish: long and very kirschy. Raw spirit. Comments: yeah yeah, the good old days… ;-). In a way, it's fun. For the records, as they say.

SGP:231 - 35 points.

Dufftown 34 yo 1978 (55.8%, Scotia Royale, sherry, 172 bottles, +/-2013)

I think it's Glen Catrine (Loch Lomond) behind this newish independent bottler. Colour: full gold. Nose: well well well… It's quite hard to pin down, there's something metallic again, just like in the old 10, notes of chestnuts, old polished wood (and varnish), some meat or rather cured ham, old books, a little camphor, quite some paraffin… All that is a tad wobbly and unlikely in my opinion, but water may work. With water: plenty of old wood, almost rotten. Kind of perverse (the BBC would like it – err, no, apologies…) Mouth (neat): a very difficult one. Heavy oak, heavy liquorice, heavy coconut (serious) and concentrated Jaegermeister. What is this? With water: bitter and acrid. Finish: long and bitter. Way too much wood. Comments: sure even bad whisky is still pretty good but here, I do not quite understand. This shouldn't have been bottled as a single cask and that's no opinion, it's a fact. There. Now, it's still much more interesting than the other, younger 1978. It reminds me of a 1978 by Jack Wiebers that used to share the same characteristics but that was much, much better balanced and actually pretty excellent. As soon as a whisky loses balance, things can go very wrong.

SGP:381 - 55 points.

I think we need a recovery dram. This older one should do the trick…

Dufftown-Glenlivet 21 yo 1958/1979 (45.7%, Cadenhead, black dumpy)

Colour: light gold. Nose: the old 10 with more oomph. Extreme polishes and waxes, old toolbox, pu-erh tea, earth, mushrooms, leaf mould… I'm sure you see I mean. Very 'ancient' and typically 'black dumpy'. Mouth: fab herbs and all the liqueurs made thereof. Old dry sherry, walnuts, cider apples, hints of vegetables (asparagus? We're now well into the season so that MUST be asparagus – haha). Also huge feeling of shoe polish, another typically 'black dumpy' descriptor in my experience. Finish: long, dry, waxy, herbal and metallic. Sounds awful but it's not. Comments: to be honest it's a dry style that may not please everyone but I'm stirred whenever I come across such a bottling. Nah, let's not exaggerate, there used to be (even) better ones.

SGP:362 - 90 points.

Dufftown 40 yo (45.3%, OB, +/-1980)

This one was probably distilled around WWII, maybe even before the war. Colour: deep gold. Nose: it's the fruitiness that strikes first, with a profile that's not without remind us of the older Bablairs. Some bananas, butter pears, papayas… There's also quite some almond oil and a faint sourness (cider apples) as well as a little mint. Some custard as well, butterscotch, hints of quinces… It does not show much age I must say despite a very discreet touch of iron. A lot of refill wood, probably, and little sherry. After a few minutes: more stewed fruits. Mouth: old style! Sweet, fruity and grassy at the same time, starting on bags of fruit peelings, apples, bananas… Then blood oranges and quite some bitter herbs (cinchona?) from the oak I guess. Rocket salad and green tea. The power is perfect. Too bad it becomes a tad drying after a few seconds, rather too much on over infused tea. Finish: medium long, with the oak coming even more to the front. Wheelbarrows of cinnamon and green tea. Also something pleasantly lemony. Comments: a very interesting 'old old' malt whisky. Very pleasant profile but I think it's pretty much out of fashion.

SGP:471 - 85 points.

Phew, this session was quite a rollercoaster. (and thank you, Konstantin and Heinz).