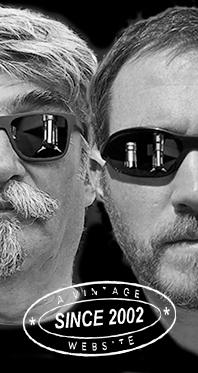 Home
Thousands of tastings,
all the music,
all the rambligs
and all the fun
(hopefully!)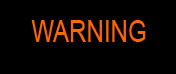 Whiskyfun.com
Guaranteed ad-free
copyright 2002-2013



November 11, 2013

---

Malternatives, ten new Mezcals joven

Let's have a break again and try to find a few more malternatives. We've got a lot of rum, calvados, cognac or armagnac yet to taste, but I have to say the most impressive malternatives I've found for the time being are some artisan mezcals. Which means that since quite a few new mezcals have just reached WF Towers, we'll have them forthwith!

| | |
| --- | --- |
| | <<< The Los Danzantes Distillery in Matatlan (courtesy of mezcaleria.de) |

Del Maguey 'Vida' (42%, Del Maguey, mezcal, joven, lot #SLR-113, +/-2013)

This one is fully organic, was distilled in San Luis del Rio, and the 'pinas' have been extra-smoked to make it more 'mixable'. And yet we'll have it neat, if you don't mind... Colour: white. Nose: it is, indeed, very smoky and curiously medicinal. The most 'Laphroaiggy' mezcal I've nosed so far. The briny side is huge as well, we're almost nosing a large jar of gherkins. So yes, smoke, brine, antiseptic... that rings a bell. There's also quite a lot of varnish or even fresh paint and pitch. Spectacular. Mouth: sweet, smoky, salty and kind of easy despite the bigness. Some liquorice, more salt, more smoke, more liquorice, more salt, more smoke... This baby should be a hit in Sweden ;-). Also pears. Finish: quite long, quite smoky, quite salty. The low strength is never a problem. Comments: a pretty simple mezcal but it's both spectacular and easy. Goes down very well, this would be a nice bottle to buy if you'd like to discover mezcal and you are an Islay fan. Not very expensive, I believe.

SGP:454 - around 83 points.

Derrumbes 'Santiago Matatlan' (46%, OB, mezcal, joven, +/-2013)

The master distiller is Javier Mateo and the origin is Santiago Matatlan. There. Colour: white. Nose: much, much and I mean much lighter than the Vida, but maybe also a notch more complex. Probably more minerality, chalk, earth, hay, then whiffs of honeysuckle. There's some brine and smoke too but that's all much more discreet. The cleanest so far but we're just starting, aren't we! Mouth: starts a little soapy and cologny, somewhat like a tequila, but it's soon to gain force and complexity. Same mineral side, with something that cannot not remind us of some 1980s Bowmores, with also touches of lemon zests and pears. Not very agavy, I'd say, but it's very complex spirit. Finish: long and always very mineral. Geranium syrup, salt... Comments: a complex, pretty challenging mezcal. Less than 'evident', but that can be an asset. Needs more time, perhaps...

SGP:362 - around 80 points.

Derrumbes 'Pino Bonito, Michoacan' (45%, OB, mezcal, joven, +/-2013)

Distilled by Emilio Vieyra. Colour: white. Nose: oh, this is very different again. Hugely earthy, with roots and even turnips and celeriac, these gherkins again, tar, maybe capers, burning pinewood and, after ten minutes or less, massive amounts of cigar smoke. Very spectacular. Also gentian, almonds, walnuts... Mouth: this is really fun! I love the arrival, even if - or maybe because - it's a little difficult, even more challenging than its bro from above. More gherkins, lemon juice, capers, smoked fish, ashes, chewed cigar (the last fifth of a double corona, haha), a feeling of plasticine and a growing saltiness. A lot of tar too, it reminds me of the first Port Ellen Rare Malts - serious! Finish: long and very salty. Salted cucumber? Wee seashells? Heavily peppered winkles? (and why not, eh!?) Comments: so extreme, so much fun, so much salt. This is more love it or hate it than any whisky. Love it, with hugs to Mr Vieyra.

SGP:373 - around 90 points.

Del Maguey 'San Luis del Rio' (47%, Del Maguey, mezcal, joven, lot #SLR-116, +/-2013)

A single village mezcal, 100% from espadin agaves. I had a San Luis del Rio Azul 47 back in August and found it a little average, let's see... Colour: white. Nose: we're close to the 'Vida'. This is just a little lighter in style but also a little more spirity and varnishy. Maybe a little leather and some kind of sour sauce, seawater, quite some wood smoke and coffee, walnuts... It's certainly more complex than the Vida but it's also a little less focussed and coherent, I'd say. Suffers and struggles after the latest Derrumbes. Mouth: no, this is excellent now. A very smoky pu-erh tea, ashes, kippers, curry, caraway, aniseed... All great. Huge contrast wrt the nose. Finish: long, relatively sweet for a mezcal. Liquorice. Very smoky aftertaste. Comments: the nose did not convince me but the palate is top notch.

SGP:452 - around 84 points.

Alipus 'Sta Ana Del Rio' (47.1%, Los Danzantes, mezcal, joven, batch SAR0011-13, 2013)

Made from 100% espadin agaves. Colour: white. Nose: it seems that we're back to grass, lemon and gherkins. It's relatively soft and gentle mezcal, not that it's weak or light, it's just that we had some much bigger ones before. Nice earthy touches but little smoke this time. Maybe more flowers too? Tinned pineapples? Mouth: hold on! This is perfect! This time we're having a superb earthy/rooty palate, with gentian (I won't complain), some kind of artisan '90%' chocolate, a bit of cinchona and raw liquorice, a few juniper berries and then a salty and lemony signature. All very nice, this session works pretty well and we haven't even tried one single 'wild agave' mezcal yet. Not that I have anything against cultivated espadins, mind you. Finish: long, balanced, earthy, smoky, salty and a little fruitier. Pineapple wine, does that exist? Comments: another one that's much more to my liking on the palate.

SGP:452 - around 85 points.

I had planned to go on with five more mezcals, all from wild agaves this time, but I think I've overextended my forces. This is a pretty tiring kind of session! So, we'll take a break and go on in the coming days, but I may publish everything at the same time...

We're back! We'll use the excellent Alipus as a reference and then just go on...

Del Maguey '100% Tobala' (45%, Del Maguey, mezcal, joven, lot #TOB-113, +/-2013)

According to my ultra-short experience, tobala is an extraordinary kind of small wild mountain agaves. Colour: white. Nose: this one is much more 'organic' and yeasty than the Alipus, it's almost bready and reminds me a bit of some Scottish newmake. It's not very smoky, there are rather bags of fermenting fruits, apples, pears, pineapples... Also wet clothes, wool, brine... It's very different from a Tobala by Real Minero that I tried last year (and that I adored - WF 90). Mouth: it's complex but it's a rather sour kind of mezcal, it's even a notch vinegary. Rotting tropical fruits, white wine, lemon juice, sharp cider, one or two drops of Worcestershire sauce, then a lot of brine - or would that be seawater? Big presence but it's a little disconcerting. Finish: plain seawater, with a slightly cologny aftertaste. Comments: probably excellent but maybe for die-hard mezcal connoisseur that need more variants, and not for beginners such as this little taster?

SGP:461 - around 78 points.

Real Minero 2009/2013 'Tripon' (46%, OB, mezcal, joven, lot #2-005)

Double distilled in small clay stills from 15 years old wild agaves called 'tripon'. There were only 230 litres made back in 2009! Colour: white. Nose: perfect! It's pretty tequila-ish, in the sense that it's rather cleaner than the others, purer, more mineral and, besides, more cleanly phenolic. New tyres, graphite oil, coal smoke, earth, ashes, juniper, geranium flowers... Lovable! Mouth: fat and pure at the same time, zesty, smoky, sappy and camphory. We're on Islay again! A lot of 'rectitude', it's even a little too punchy at times. Very medicinal too - or say a blend of tincture of iodine with artisan kirsch? Finish: very long, still quite eau-de-vie-ish, then bitter almonds and more and more salt and 'peat'. Comments: a sharp, straight, chiselled mezcal. Lovers of young Islayers will love this too in my opinion.

SGP:363 - around 87 points.

Real Minero 2006/2013 'Barril' (49.5%, OB, mezcal, joven, lot #2-009)

Double distilled in small clay stills from 14 years old wild agaves called 'barril'. Colour: white. Nose: we're closer to Del Maguey's Tobala again, with a yeasty, sour profile at first nosing, bags of sour apples and pears, cider, then more earth and even a little dust. Also a curious combination of vanilla and brine. Oak-aged gherkins? Maybe hints of Swiss cheese as well, and maybe two or three dried longans for good measure. Mouth: it's a rather earthy one, and a sweet one too. Touches of bananas, ripe gooseberries, a moderate brininess, maybe something such as rhubarb wine (ever tried that? It can be excellent), geranium syrup, a floral side (while we're talking syrups, that would be mullein flowers) and then distilled little berries, sorb, holly, rowan... BTW we'll do a session with such eaux-de-vie within the coming months, they can make for nice malternatives. Finish: quite long but rather smooth. Sweet gin? Comments: again, I tend to like the clean/sharp ones better, but his is certainly high-quality mezcal.

SGP:551 - around 80 points.

Real Minero 2008/2013 'Largo' (54%, OB, mezcal, joven, lot #2-007)

Double distilled in small clay stills from 14 years old wild agaves called 'largo'. Colour: white. Nose: this one is much shier and rounder at the same time, that's probably the high strength. I get pears and pineapples, bubblegum, cherries and then more warm brioche. Not very mezcaly so far. Let's see what happens with water. With water: this is why water is so precious, it's a completely different spirit. In other words, a perfect briny, smoky, zesty mezcal. All bland fruity notes have disappeared, leaving room for more herbal touches too. Aniseed, caraway... And garden bonfire. Mouth (neat): it's a 'narrow' one but it's got this wee medicinal side that's quite enjoyable. There's also a little raw alcohol (sugary sweetness) beyond the brine and the wee burnt notes. Burnt fruits in a pan, liquorice, Williams pears... Needs water. With water: less changes this time. It remains relatively sweet and rounded but there's more liquorice and aniseeds. Finish: good length and more and more liquorice. Comments: much too my liking but I tend to like more extreme ones even better. A little fluffy?

SGP:652 - around 82 points.

Real Minero 2004/2013 'Pechuga' (50.8%, OB, mezcal, joven, lot #2-008)

This one was tripled distilled in clay stills from 10yo espadin agaves. Only 638 litres of pechuga have been distilled by these makers in 2004! Oh, almost forgot to add that pechugas are distilled while the makers have added a chicken into the still, just like we sometimes do with ham when distilling marc de gewurztraminer. Colour: white. Nose: chicken! I'm joking, I'm not sure this is how 'distilled' chicken ought to smell. It seems that it's a rather fruitier one again, without much smoke or, ah, err, peat. These notes of longans that we found in the Barril, some earth, maybe a little fudge, stewed fruits, a little vanilla... It's actually a pretty soft one so far. With water: this time it remains soft and fruity. Stewed garden fruits, a little soot and dust, wee touches of new plastic... Is that the chicken? Mouth (neat): sweet arrival, slightly burnt, with some caramel. Cooked apricots, apples and peaches, it's a bit 'tarte-tatin-y'. Cake, liquorice, only a drop of brine and very little smoke - if any. With water: some kind of smoked fruit eau-de-vie. A rather gentle one indeed. Finish: quite long but it's got a little 'burnt' side. Maybe plastic again? A little more lemon and salt in the aftertaste. Comments: phew, we made it! One of the most difficult and tiring sessions ever at WF Towers. I liked this pechuga but I again, I like the clean/sharp ones better. Maybe because they're better malternatives?

SGP:542 - around 80 points.

Clear winners: Derrumbes 'Pino Bonito' and Real Minero 2009 Tripon! Those would beat many a peaty malt in my opinion. Read more (and better) about mezcal at Mezcal PhD. I especially like their list of all agaves used for making mezcal. You may also check and help this great project called Mescal Archivo.