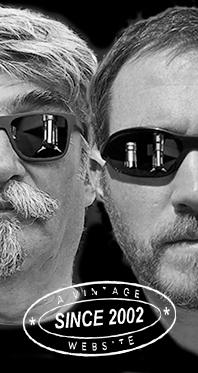 Home
Thousands of tastings,
all the music,
all the rambligs
and all the fun
(hopefully!)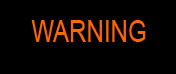 Whiskyfun.com
Guaranteed ad-free
copyright 2002-2013



June 6, 2014

---

D-Day Special, four more American whiskeys and bourbons

Breaker 5 yo (45%, Bourbon, 8 casks, +/-2013)

A new brand of sourced bourbon by a small 'distillery' in Santa Barbara, Calfornia. It's said that the spirit comes from Indiana. Colour: full gold. Nose: starts honeyed, with wheelbarrows of vanilla and maple syrup, then we have notes of bananas, marshmallows and butterscotch, as well as touches of oranges and lavender (flowers). No bomb but yeah, it's nice. Mouth: very sweet and very perfumy, with good body and this sweet spiciness that's so 'bourbon'. Oranges, violet sweets, gooseberries, vanilla, caramel, then more cinnamon and caraway. Does what it says on the tin, I think it's quality young bourbon. Finish: not very long, but with good balance between orange liqueur and spicy/herbal touches. Violet sweets again. Comments: it's what I call 'a very good average' and I like the fact that its not too sweet. That means 80 points, there.

SGP:631 - 80 points.

Stanahan's Colorado Whisky (47%, OB, American whiskey, bacth #112, +/-2013)

This one's gained an excellent reputation since quite some years. Colour: gold. Nose: easy, fragrant, sweet and rounded, with maple syrup and vanilla, then toasted oak with a little smoke. Wood smoke, obviously. It's really fragrant, not complicated, and surprisingly gentle. In fact, I find this extremely nice. Mouth: sweet, creamy, a tad liqueury but really very pleasant. Blood oranges, pink grapefruits… You'd sip this without even noticing, but it's absolutely not bland, quite the contrary. Nice spicy notes, then candied oranges and touches of grenadine. Gooseberry syrup. Finish: of medium length, with more vanilla and maple syrup. The toasted oak feels a bit. Comments: I had first tried this baby blind for some famous awards and gave it no less than 86 points. It's uncomplicated but I find it really 'very, very good'. No need to change my score.

SGP:740 - 86 points.

Pappy Van Winkle 15 yo 'Family Reserve' (53.5%, OB, bourbon, +/-2013)

As you probably know, this very wheated baby from Buffalo Trace has got a huge reputation, many say this is the best Papy. Colour: amber. Nose: what's striking first is a bunch of lit cigars and cigarettes, so a lot of tobacco with whiffs of smoke (well done). I also find a lot of warm hay, before more sweet things do emerge, around burnt vanilla cake and an armful of dandelions. Also quite some earth, I find this much less sweetish than expected. With water: the earth stands out. Notes of clay and chalk, also some cardboard. Mouth (neat): very heavy this time, rather mannish and monolithic, with grass and bubblegum and a rather gritty oak. It's also very extractive, with some bitter pinesap and some eucalyptus. Sweeter notes in the background, around pineapple drops. With water: all estery flavours come out. Grenadine, pears, gooseberries, jellybeans… It's another whiskey! Finish: long, rather thick, with eucalyptus in the front and touches of olives. Could have been Jamaican rum at some point. Comments: I think it needs time and concentration, or you may miss a large part of its undeniable charms. Now, it's not quite my style, and I think global quality is similar to that of the Stanahan. Yup!

SGP:551 - 86 points.

Good, let's have a last 'monster'…

Thomas H Handy 'Sazerac Rye Whiskey' (64.2%, OB, American rye, 2013)

Another rather expensive baby by Buffalo Trace (around 150€). I remember I had rather adored the 2010 (WF 89). Colour: amber. Nose: oooh! This is different, in a way, it's rounder and easier than the Pappy, but that feeling may come from the very high strength that may round everything off. What I do get is litres of the finest orange liqueurs. Other than that… well let's not try too hard. With water: plenty of tinier notes coming out, cloths, earth, pu-erh tea, mushrooms, tar, liquorice, hessian, and then caraway, juniper and cumin from the rye. Perfect. Mouth (neat): I find this pretty perfect, even at almost 65% vol. Don't tell my mum! Once again, there's buckets of orange liqueurs, triple-sec, curaçao, Grand-Marnier, Mandarine Impériale… All right, that's all pretty much the same thing. Anyway, it's liquid orange blossom honey when unreduced. With water: not as wide as on the nose when reduced, but the oranges got fresher and the spices so underline all that with mucho gusto. Caraway again, cinnamon, cloves… Finish: long, with a little more caramel and bags of other, tinier flavours. Comments: this is what I like in these high-end ryes, it's not just the oak talking, the spirit has its say! Brilliant, I think.

SGP:662 - 91 points.