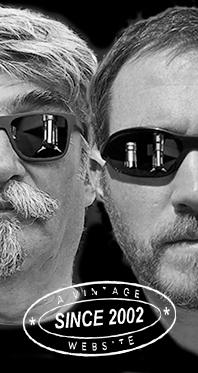 Home
Thousands of tastings,
all the music,
all the rambligs
and all the fun
(hopefully!)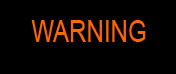 Whiskyfun.com
Guaranteed ad-free
copyright 2002-2013



June 13, 2014

---

Lagavulin Feis and sixteen and maltmill
(quite)

Rumour has it that the Lagavulin was the best of this year's Feis Ile bottlings. Sadly, WF had no reporter on the island in 2014 but that little Lagavulin reached our doorstep, so let's try it along one more famous sibling… plus a very strange one as well.

Lagavulin 16 yo (43%, OB, +/- 2013)

Or maybe 2014, not too sure. In these days of NAS frenzy, it's quite a miracle that the, arr, err, 'entry-level' Lagavulin remains a 16 years old, so certainly not a 'junior' as Pete & Jack would say. Colour: deep gold. Nose: it feels a bit like home, I mean, this style is instantly recognizable, with bitter oranges hidden in a scuba diving suit, this tar, these walnuts, these whiffs of old hessian lying on a pier, fisherman's boat, Moroccan fish souk (that's a bit exaggerated)… It feels a little gentler than before, perhaps, but it remains 'home'. It's the whisky I always choose when they've only got a few malts in bars or restaurants – provided they have this one of course. Mouth: same, home. As with exactly all 'regular' official bottlings, some people claim that the level has dropped, but I've always heard that about absolutely ALL official whiskies. Sometimes it's true, but sometimes it's not. I don't think it is in this case, only 1980s and 1990s bottlings used to be bigger and fatter indeed, but I did not notice much changes since the very early 2000s. Tarry overripe apples, liquorice, brine, seashells, walnuts, touches of rubber, bitter oranges, black olives. Finish: rather long, salty, rubbery, tarry, slightly waxy and marginally honeyed. Touches of eucalyptus tea in the aftertaste. Comments: I would be interested in being able to try the 16's vatting at cask strength. Just saying.

SGP:357 - 90 points.

Before we try the Feis, let's have a very funny one if you please… Well, I find it funny.

Dun Naomhaig Water 'Edition Maltmill' (40%, Reifferscheidt, Romantic Rhine Collection, bourbon and sherry, 180 bottles, 2013)

This bottling is a kind of joke. Of course it's not Malt Mill, it just displays a 'Malzmühle' (malt mill) on the label. It seems that Dun Naomhaig is the Gaelic name for Dunyvaig – well, I had thought Dunyvaig was already pretty Gaelic for a name. As you know, Dunyvaig Castle is located on the shore of Lagavulin Bay. Don't we have enough clues as for the origin of this little juice? Let's try it… Colour: gold. Nose: huge similarities with the official 16. Maybe a little more smoked fish and a little more overripe apples? Or maybe not, indeed it's pretty much the same whisky. Mouth: indeed, we're extremely close. This one has a little more 'ham', as we say, despite the lower strength, and maybe a little more citrus, but other than that, it's the same. Maybe a little less rubber and tar? Finish: same. Comments: well well well, it was fun indeed. Stands the low strength like a champ.

SGP:357 - 90 points.

Lagavulin 1995/2014 'Feis Ile' (54.7%, OB, European sherry oak butts, 3,500 bottles)

£99 for an almost 20 yo Lagavulin, I find this extremely fair and very classy. Lagavulin truly is a classy brand… oops, distillery. I really enjoy the fact that they never compromise and never play it the 'Miley-Cyrus-way', or make these false innovations that just everybody does these days. A gentleman's whisky, really. Colour: full gold. Nose: I was a little afraid it would be a fatty sherry monster, while it's not at all. The sherry's only another 'spice', all the rest is textbook coastal Islayness, and guess what – and I swear I'm not making this up – it does nose a bit like the 16 years old at cask strength. Same notes of rubber bands (or, indeed, wet-suit), oranges, walnuts, seashells, tar, pink grapefruits, almonds, a little tobacco and smoked tea… What's more obvious than in the 16 is this massive iodine that mingles perfectly well with the grapefruits. Brilliant. With water: hurray, I managed to recreate the 16 all by myself! Mouth (neat): exceptional. Sharp, ultra-chiselled, even more 'precise' than, for example, the 12 yo CS, very flinty, ultra-lemony, masterfully peaty and briny… I'm truly impressed, the expression 'sharp like a blade' must have been invented for this one, although there is a smoothness as well that makes it relatively approachable. Don't tell your visitors. With water: perfect. Swims like the son of Mark Spitz and Shirley Babashoff. No I don't think they've ever been together, I'm just trying to sound smart despite the Lagavulinian assaults. Finish: sadly, yes. Comments: I think Lagavulin/Diageo have understood since quite some time now that it's best to offer the pilgrims who fly/drive/swim to Islay for the festival the best they have, for the fairest price they can. And f***k bloody eBay. That's very smart, and very fair. No we won't talk about some of the other brand… oops, distilleries up there. A stunning bottle of Islay magic (and if it's really Pinkie who did this, well we'll call him Pinkie The Great from now on.)

SGP:458 - 94 points.

BONUS - Brazilian rum to celebrate the World Cup

I almost never do this, tasting only one spirit in solo, but I've checked my library and couldn't find more than one single spirit from Brazil to celebrate the World Cup – agreed, not too sure there's anything to celebrate anyway. In truth I had more, such as cachaças and such, but I'm afraid those samples had gotten too old. For the sake of completeness, I've tasted this baby before the Lagavulins.

Brazilian Rum 13 yo (46%, Cadenhead's, Green Label, +/-2013)

I don't know rum well enough to be able to hazard a guess as for the distillery this little baby came from. Colour: white wine. Nose: this is interesting, it smells more or less like a readymade caïpirinha, with first notes of sour lime and lemon, then a funny cocktail of various herbs such as dill and chives. A lot of aniseed too, fennel and all that, as well as a little vanilla and oranges. Very fresh, far from these fatty sugary rums that are often to be found in South-America. Mouth: same feeling, there's a bitter sourness that works well, some lime, green apples, touches of ginger, hints of grapefruits, a touch of salt and, what's more, a little agave. We're actually rather closer to tequila than to rum, with this briny side. Finish: long, this time with much more pepper, lemon zests, more ginger… Comments: a rather sharp, spicy and dry rum that works well. It should take ice very well, but I won't try that. Well done, Brazil (and Cadenhead's!) it's a goal.

SGP362 - 83 points.

PS: ouch, I hadn't watched the opening game yet when wirting the above, maybe I should have tried to find some Croatian spirit instead. And now I remember why I do not like football/soccer too much...