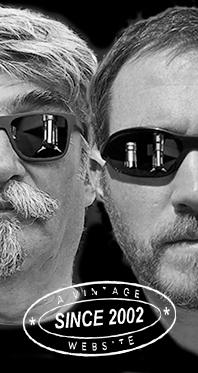 Home
Thousands of tastings,
all the music,
all the rambligs
and all the fun
(hopefully!)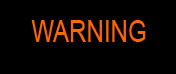 Whiskyfun.com
Guaranteed ad-free
copyright 2002-2013



April 3, 2014

---

Peatophiles ahoy,
a bag of new peated unpeated

I remember, around seven or eight years ago, I was chatting with an AnCnoc representative at a whisky festival (where else?) and had asked 'the' question of that era, which was 'have you started doing peaty too?' The answer had been a half-heated yes. And eight years later…

AnCnoc 'rutter' (46%, OB, peated, 11ppm, 2014)

I find it nice that some distillers would use names of stuff that's actually linked to their craft, and not planets, gods or Gaelic esoterica. A rutter is a spade that's used to separate the peat blocks, says the owners' website. Colour: straw. Nose: it's a style that I enjoy, with a peat that does not kill almost everything else, and lets several fruits come through, such as peaches and pears. There's also a light grassiness, touches of leaves, a drop of white tequila, a little almond oil and a little vanilla. The whole is very fresh, but not quite coastal. Ardmore comes to mind, which is obviously good news. Mouth: sweet, easy, yet firm, tasting a little 'higher' than just 11ppm but of course not monstrous. Once again, the fruits some out, such as apples, together with an obvious youth (pears and pineapples) and an unexpected salty touch. It's not 'wide' whisky but I enjoy this cleanliness that makes it very different from all Islays, or from the 'fatter' others such as Longrow or Ledaig, or even from the peaty Benriachs. Finish: rather longer than expected, maybe a little spirity now. Comments: the closest comparison remains Ardmore. That's good news indeed.

SGP:544 - 84 points.

AnCnoc 'flaughter' (46%, OB, peated, 14.8ppm, 2014)

'The Flaughter spade is used to remove the top layer of peat which is richer, more rooty and produces more reek.' Colour: white wine (paler than the rutter). Nose: the peatiness is much bigger, we're closer to some Islays, although it's not much of a coastal whisky either. What's sure is that this is also more mineral, certainly less fruity than the rutter, with a little coal, charcoal ashes and some apple peelings. Also fresh walnuts. Nice very clean nose. Mouth: excellent! I find smoked salmon, lemons, mezcal, cigarette tobacco, smoked almonds, some salt, maybe even oysters. Indeed, there's something maritime in this baby's palate. I find this quite complex given its probable young age. Finish: long, quite peaty, ashy, beautifully acrid and kind of sooty… Comments: I think this one is a great young peater, in the same league as other famous great young peaters starting with L, A, B, T or C (please don't spend too much time on that). I'm impressed.

SGP:455 - 87 points.

AnCnoc 'tushkar' (46%, OB, for Sweden, peated, 15ppm, 2014)

Our friends the Swedes are getting all the peatiest whiskies! Shall we have to petition? ;-) Colour: white wine (even paler). Nose: the smokiness lies somewhere between the rutter's and the flaughter's, I would say this one's rather more on oil (sunflower) and even more on skins and peelings than the latter. Fresh almonds, walnuts, apple peelings, a touch of fresh butter and custard, then wee medicinal hints that I hadn't found in the others. A drop of antiseptic. Mouth: the colour is lighter but I find more American oak, with a vanilla and some coconut that are a little more obvious. Even a little caramel and fudge, then pink grapefruits or maybe pummelos, all that on a bed of smoked lemon juice and again, something slightly medicinal. Finish: long, rather salty. Quite salty, in fact. Comments: I find this very nice baby a notch less 'immediate' than the flaughter – immediacy is an asset in this context – but I'm rather impressed again.

SGP:545 - 86 points.

Please wait, there's also this new peated Glenglassaugh…

Glenglassaugh 'Torfa' (50%, OB, 2014)

This one was peated to 20ppm, so rather higher than the AnCnocs, but remember that those ppms are related to the malted barley, and that scales can change quite a lot after distillation, depending on the shapes and sizes of the stills, on the cuts etc... Torfa must mean peat in some language, as Torf is peat in German – and Alsatian, haha. Colour: white wine. Nose: bigger, rawer, rougher. That was to be expected, this baby should be quite younger than the AnCnocs. I cannot not think of some very young Caol Ila. Ashes, paraffin, lemons, fresh putty and seashells. Where's the distillery again? And the warehouses? With water: much more 'youth'. Eau-de-vie-ish. Mouth (neat): the 'young' fruits play first fiddles, especially pears and pineapples, which is an obvious sign of youth. On the other hand, there's a sweet creaminess (barley syrup) that balances that, with also touches of ginger liqueur and honeydew. Smoky pears. With water: nice. The barley talks, and there's quite some honey too. Finish: a very funny finish and retro-olfaction all on smoked salmon and limejuice. Comments: I like it that they didn't try to 'dope' this youngster using ueberactive casks and silly wines. In my opinion it's going to be another great peater once it's fully mature, which it might not quite be yet.

SGP:536 - 80 points.