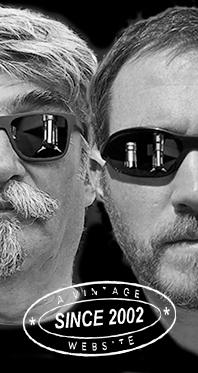 Home
Thousands of tastings,
all the music,
all the rambligs
and all the fun
(hopefully!)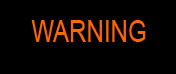 Whiskyfun.com
Guaranteed ad-free
copyright 2002-2013



March 5, 2014

---

The Good Guys are always on the White Horse

As far as old Scotch blends are concerned, White Horse is probably the most cult of all large brands and only smaller ones may compete or be even more sought after, all that because White Horse used to be full of Lagavulin, which was the brand's home distillery. White Horse is still being made today but it seems that it's lost a part of its former prestige.

White Horse (70° proof, OB, for N.A.A.F.I. stores, H.M. Forces, 1960s)

N.A.A.F.I. stands for Navy, Army and Air Force Institutes, so shops for British military staff, both in the UK and overseas. This is a UK bottling. Colour: gold. Nose: it's very peaty and ashy and instantly reminds me of the current Lagavulin 16yo, with these notes of new rubber boots and tar. There's a lot of brine as well, some ink, old books in an old attic in an old house, some seaweed, leather, a bit of sweet mustard and quite some pepper. It's a very dry nose, the malt content is probably very high. Touches of manure coming through after a few minutes. Mouth: very big peat! It's to be wondered why, while peaty malts are so fashionable these days, to my knowledge no big brands make some heavily peated blend anymore. Not talking about boutique ventures. So peat, then bitter oranges and a lot of brine/salt, green olives, sour apples, a little marzipan, some pepper… Now it also tends to become a little cardboardy, but that never gets embarrassing. The body's impressive at just 40% vol. – probably only 37 or 38 after all these years in glass. Finish: long and massively salty. Almost pure smoked brine. More mint and liquorice in the aftertaste. Comments: a beast. I don't know how much Lagavulin was added to this mix but that wouldn't surprise me if someone said 40 or 50%.

SGP:264 - 90 points.

White Horse (70° proof, OB, bottled 1960)

The year of bottling is mentioned on the label (upper left), which comes handy. Colour: gold. Nose: it's a rounder version, less globally peaty, with many more dried fruits, probably thanks to a higher proportion of sherry casks. But the sooty/rubbery side remains, as well as all the seaweed. I also seem to find more herbs, around fern and moss, as well as touches of menthol. Less musty than the NAAFI, there's also more raisins starting to come through after a good five minutes. In a way, it's a little more 'commercial', whatever that means. Mouth: no no no, drop that, it's very dry, smoky, salty and leathery on your palate. A very sooty/ashy side as well, which makes it even a little acrid and rough. Some ink, pepper, black tea… A rather big tannicity's starting to invade your palate, together with a few cough lozenges and always a lot of salt. This one's not very easy. Well, less easy than the military version! Finish: long, peppery, ultra-dry. Mint-flavoured green tea, salty salmiak… Very peppery aftertaste. Comments: finally less compact and 'immediate' than the NAAFI, and maybe simply less good. The palate was incredibly dry.

SGP:365 - 86 points.

White Horse (No ABV, OB, bottled 1942)

Again, the year of bottling is written on the label. It also states 'Lagavulin Distillery' and 'Glenlivet District', which is what was also written on the '1960', while the 'military' White Horse already had 'Glasgow and London' instead. Obviously pre-war distillation this time. Colour: gold. Nose: it's always difficult to tell whether a different and especially more complex nose was already there when the whisky was bottled, or if it's more the effect of ageing in glass. It's true that this baby spent more than 70 years in its bottle, and boy it's magnificent. What strikes first this time is a huge mentholated side, that comes with its compadres eucalyptus and camphor, while it would then unfold on many other herbs and oils, such as wormwood, fennel or verbena, and then on some kind of light fruitcake with only touches of coastality. Erm, I mean, there's less brine as well as less tar and rubber. After ten minutes, whiffs of fresh passion fruits, which is something that often happens with very old peaters. Also a little earth. Simply brilliant. Mouth: splendid attack, fatter than the others, oilier, maybe better balanced, but it tends to lose steam after a few seconds, which is kind of normal after all those years. The middle got a little weak, but on the other hand, some lovely tropical fruits are playing in the backyard. I find bananas, for example. Finish: rather short, but the aftertaste is full of smoky fruits. Comments: akin to some great old wine that would have become a little fragile without losing its main attractions. Hard to score. The nose was superb.

SGP:343 - around 83 points.

(with thanks to the Glug Glug Club)

Last minute bonus, we could put our hands on some contemporary White Horse. Sadly, that happened long after the above lines were written, so I couldn't do a proper comparison, but there, here's the new one…

White Horse (40%, OB, blend, +/-2013) Colour: gold. Nose: I may be dreaming but I do seem to detect a kind of tarry and rubbery side that hints at Lagavulin 16 (brand new wellies), but Lagavulin being on pretty severe allocation, that seems unlikely. And yet, I swear I could detect Lagavulin (not just Coal Ila or Talisker). Other than that, some caramel, hay, vanilla, raisins and a rather big maltiness. Not dull at all, it seems that the blenders have kept an eye on the original recipe. Mouth: same feeling! It's even quite salty, tarry, smoky, leathery, with a little brioche and then a pleasant bitterness, reminding me of artichoke liqueur. Or Fernet-Branca. It's a little thin on the palate but certainly not flat. Cool character. Finish: short and dry, as expected, but the tarry smokiness lingers on in solo, so to speak. Comments: a pretty good surprise. If you like your blend quite peaty and fairly priced, you may try to ride the current White Horse. SGP:353 - 80 points.