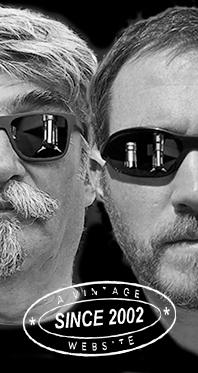 Home
Thousands of tastings,
all the music,
all the rambligs
and all the fun
(hopefully!)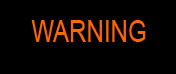 Whiskyfun.com
Guaranteed ad-free
copyright 2002-2013



April 2, 2014

---

So! The four new official Mortlachs are now all in, and as I only believe in comparison, we'll try them together with four other Mortlachs of similar ages, or profiles, or… whatever. Let's see what I can find…

Mortlach 'Rare Old' (43.4%, OB, 50cl, 2014)

An NAS vatting of various kinds of casks. Funnily enough, the Rare Old is the least rare and the least old of the bunch. Colour: full gold. Nose: it is a very malty one at first nosing, with floral tones as well, but it's not void of any mineral/oily notes. There's this earthiness that's rather typical, also notes of, say a box of old coins that you brought back from many countries, then a little butter and sunflower oil, perhaps. And vanilla. It's not a very 'greasy' one but it's no light malt either. A bit of fresh oak.

Mouth: starts a little brutal and rough, which comes unexpected. Quite some oak spices, especially cinnamon, pepper and nutmeg, before it becomes more chocolaty and slightly leathery. Some caramel as well, vanilla, raisins and honey, with always a spicy side, joined by wee touches of horseradish at some point. Finish: of medium length, always with these oak spices as well as caramel, honey and malt. Comments: I had thought this baby would be smoother and more polished, it's actually a rather robust and spicy dram. SGP:451 - 82 points.

Which sparring partner? Why not simply the official 16 yo Flora & Fauna? It's probably older than the Rare Old, but prices used to be similar, so this might make sense…

Mortlach 16yo (43%, Flora & Fauna, +/- 2011) I know many enthusiasts started to lament the loss of this now discontinued baby, but I have to confess I've never been a huge fan in the first place. Colour: full gold. Nose: the main difference is that this one is grassier, more mineral, more waxy. In short, certainly more austere, with more rocks and, in the background, a little ham – which doesn't make it immensely meaty, having said that. Roasted malt as well, and less fresh oak than in the Rare Old. Touches of parsley and lovage, and even fresh asparagus, since this is now high season. Mouth: once again, this one's much more austere, earthier, grassier, more mineral, more greasy so to speak. Big maltiness, a little bone marrow and quite a lot of dry sherry and chocolate that are coming to the front. Also oranges. Finish: quite long, and this is possibly the best part, with some olive oil coming through, a smokiness, some tobacco and some cloves. Comments: life's a bitch. I think I like it better now that it's discontinued, but its true I hadn't tried the F&F since ages. SGP:452 - 84 points.

Mortlach 'Special Strength' (49%, OB, 50cl, 2014)

Same composition as the Rare Old, only with some extra 49-43.4=5.6%. Travel retail only. Colour: full gold. Nose: I have to say this one noses bigger than just 49% vol., it's even a little aggressive, but it's also a little straighter than the Rare Old, kind of better focussed. It also seems that the meatiness is a little more vivid, and that there's more soot and metal. I seem to find a little mint as well, and even more roasted nuts.

Mouth: its amazing what 5.6% vol. can do. Much more presence, more dried fruits, more zests, more tobacco and, indeed, more ham. And more oranges. The oak's very discernable again, but it's rather around pepper this time, with less drying cinnamon. Finish: long, on cocoa and pepper, then bitter oranges. With water now, just to check if we're going back to the Rare Old: no, it's still more to my liking, fatter for sure. Maybe I'm better at reducing whisky than the Scots! (of course I'm just kidding). Comments: it's more or less the Flora & Fauna when reduced, while the Rare Old was not. How interesting… SGP:451 - 84 points.

As for the sparring partner, we'll chose one that's not too powerful and that's probably very spirit-driven, according to its colour…

Mortlach 18 yo 1995/2013 (46%, Carn Mor, hogshead, two casks, 693 bottles) Colour: white wine. Nose: it's almost like nosing a blend of sunflower oil, banana juice, sugarcane syrup and porridge. We're very close to raw barley, with an added fatness. Mouth: sweet and creamy, very close to the barley once again, then grassier and even a little bitter. Always this feeling of quaffing sunflower oil, with a very big cerealy side. Touches of pears as well, or rather pear drops. Finish: long and both zestier and more peppery. Zests and apple peelings. Comments: I like this one for the way it let's Mortlach's fatness come through. We're not very far from the new 'Special Strength' in fact, despite the hugely different oak treatments. SGP:461 - 83 points.

Mortlach 18 yo (43.4%, OB, 50cl, 2014)

This is mostly ex-European oak, so probably quite sherried. Colour: deep gold. Nose: it's true that we're actually quite close to the 16 F&F, and I guess that's the sherry casks. But not only that, there's also much more earth, moss and a kind of musty sootiness, as well as a little more camphor and mint. After Eights, a pack of liquorice drops, a little clay… well, straight mud! I find this very nice, and I also like the further development on roasted coffee beans, incense and sandalwood, a bit Japanese style. I seem to remember I've had some Hakushus that weren't that far from this.

Mouth: it's really powerful, that's bugging me, it does not feel like 43% at all. I find this very good, rather roasted and toasted, even charred, with bags of cakes, brownies, black raisins, drops of armagnac, some gingerbread and then drops of triple-sec, but it never gets sweet as such. Finish: long, on coffee, Cointreau and dark chocolate liqueur. Say Godiva, since that one is owned by Diageo. Comments: a lot happening in this one, I find it very 'black', as someone who tastes in colours would say. You know, synesthesia and all that… SGP:362 - 86 points.

As for the sparring partner, we'll choose another 18 years old. Sadly, I've only got cask strength versions, so let's be a little careful…

Mortlach 18 yo (54.8%, Jack Wiebers, Wiebers Brothers, 2013) With a wonderful hyperrealist painting of a ship by the older Wiebers brother. Really lovely. Colour: deep gold. Nose: it's much, much sweeter than the official, with many more dried fruits and sweet natural liquids such as honey or maple syrup. Sultanas, figs, kumquats… And then, in the background, Mortlach's fatty meatiness, tallow, ham, oils… And camphor, eucalyptus… Love this, it's going to be a little tough for the official, I'm afraid. With water: indeed, a little tough, since this one has now even sexier fruits. Golden raisins, even a touch of banana, tangerines… All that goes extremely well with the spirit's bigness. Mouth (neat): oh my! It's very fat, very syrupy, and yet the huge spices manage to balance all that, with plenty of ginger, mustard and caraway. Big stuff for sure. With water: no, ite missa est. Stunning apricots, blood oranges and mangos are now coming to the front. Finish: long, superb. Oranges and honey among many other flavours. Comments: not sure this was fair, it's a single cask at cask strength after all. Liked the official 18 very much, but love this. SGP:561 - 90 points.

Mortlach 25 yo (43.4%, OB, 50cl, 2014)

The oldest expression comes entirely from refill American oak hogshead. Sounds good to me… But £600 for 50cl is very, very expensive, even more expensive than Macallan. Colour: orangey amber. Nose: seriously, this is a superb nose. It's not 'oldish', but it's got this very aroma I'm a sucker for, a beehive. Beeswax, honey, pollen, warm pinewood… And then oranges, Sauternes, apricots, pink grapefruits, raisins, potpourri, cedar wood… Long story short, I love this, even if it may have lost a part of the distillery's trademark meaty greasiness.

Mouth: yes, this is perfect. Again, it's maybe not extremely 'Mortlach', but I love this medicinal side, the eucalyptus drops, all the waxes and fruit peelings, the marzipan, the oranges, the light yet very obvious spiciness (peppermint, touches of wasabi) and… well, all the rest. Finish: quite long, with the spices talking first, and more peppered fruits and honey again in the aftertaste. Comments: wonderful! Again, it's not a heavy one at all, we're more in the league of some other very well-known (and very expensive) old Speysiders. Does targeted blending exist? SGP:661 - 92 points.

Mortlach 26 yo 1987/2014 (57.5%, Adelphi, refill sherry, cask #3101, 192 bottles) Refill again and rather lighter in colour, so I think this is a valid opponent. Colour: gold. Nose: this is strong, but this time it seems that oils and greases remained within the combo, together with earth and roots, as well as grapefruits and a little grass. The jury's still out, but it seems that this one's quite great again. With water: oh yes it is. Grapefruits and tangerines – and truckloads of them. It's more on tangerines than Glen MacTangerine, the winner of last year's World Tangerine Competition (what?). Mouth (neat): huge, resinous, fruity and spicy. It's honyedew at cask strength. Very oily, you almost need a spoon (or a long beak, says my neighbour and friend the Turckheimian stork, haha). With water: so very excellent! Oranges, grapefruits, waxes, a little chlorophyll… In truth, it tends to become a little green and bitter, but that's nothing. Finish: very long, first on citrus, then on grass and bitterish oils. Loses one or two points here. Comments: very high-end, with a big presence. The official 25 is a notch above it in my book because it was more 'evidently superb', but we aren't far. Very close, in fact, well selected again, Adelphi! SGP:462 - 91 points.

A conclusion? Well, even if I wouldn't kill anyone for the Rare Old, the new officials are all either very good or great in my book, and are probably going to become 'another Macallan'. In, cough, cough, every way. But there are still stunning – and cheaper - single casks to be found at the best indies'. Yet, it's true that the new official 25 is particularly brilliant...