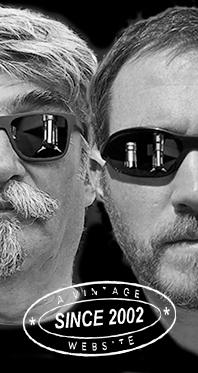 Home
Thousands of tastings,
all the music,
all the rambligs
and all the fun
(hopefully!)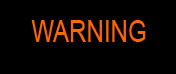 Whiskyfun.com
Guaranteed ad-free
copyright 2002-2015



March 16, 2015

---

A kind of verticale of Knockando. Indeed.

Knockando's usually gentle and easy, rounded and malty, with apple pie notes and… hold on, let's first select a few.

Knockando 12 yo 2000 (43%, OB, +/-2014)

I like it that this baby was bottled at 43% and not 40. The last 12 I tried was the 1978/1992, so I'm very late now… Colour: gold. Nose: exactly, it's easy, rounded and malty, with apple pie notes, some maple syrup, warm Danish pastries and a light floral side (our beloved dandelions). Typical access-category malt whisky that won't be disagreeable to anyone. Mouth: rounded but certainly not flat, very malty, with some honey and chocolate, a feeling of Ovaltine bar, cornflakes and some roasted barley and hazelnut. Good, rather oily body. Finish: not short, still very malty and chocolaty. A drop of bitter coffee in the aftertaste. Comments: a gentle dram that's not that gentle. For us in France, Knockando's a must-have-in-your-bar. My exact definition of a good 80-points whisky.

SGP:441 - 80 points.

Knockando 1972/1984 (43%, OB, 75cl)

Let's check if the style of the 12 has much changed over the years… Colour: gold. Nose: this style is rather fruitier and more floral, and consequently less malty and chocolaty, as if there was less sherry in these old batches. On the other hand, I find some sunflower oil and other oils, as well as wee touch of rubber. Mouth: same differences on the palate, the mouth feel is rather oilier, fatter… As often with older malts. Apple compote with oil, orange jam, a touch of honeydew and a bit of pinesap that may come from bottle ageing in this case. Finish: quite long, on compotes and other stewed fruit specialties. Clear touches of triple-sec in the aftertaste, plus a little leather. Comments: these old Knockandos are never very expensive. Good occasions to try older malt whisky without blowing a bank. Styles are rather different, but I wouldn't claim that this older vintage was better. So…

SGP:541 – 80 points.

Knockando 1970/1982 (43%, OB, 75cl) Colour: gold. Nose: very similar. Perhaps a notch grassier? Also touches of fresh putty, plasticine and all that. OBE, maybe… Mouth: nah, no need to spend too much time on this one, it's very similar to the 1972. Perhaps are the oranges a little more in the front. Finish: similar. Comments: same kind of good classic shtuff. Not much else to say, I'm sorry. SGP:541 - 80 points. Back to modern times with the…

Knockando 15 yo 1997 (43%, OB, +/-2013)

According to its label, this one was 'richly matured', you understand… Colour: gold. Nose: it is, indeed, the 12/2000 with more richness. So more roasted nuts, brioche, malty things (chicory and coffee), chocolate, Kellog's things… Then apple compote and, quite bizarrely, these roasted notes that one can find in heavily botrytised wines. Is noble rot to be found on barley, or do they always use massive doses of fungicides? Mouth: it's a slightly coffee-ish Knockando that kind of 'winks' at Cragganmore. Honey, malt, chocolate, cappuccino, cornflakes again, agave syrup, apple pie, cinnamon rolls… Quite a few cinnamon rolls! Good body. Finish: surprisingly long, honeyed and malty. Strong dark honeys… Comments: I find this very good. What it doesn't have is much distillery character, but it sure goes down a treat. In the same cluster as many good quality cognacs, I'd say, but of course this is much, much maltier.

SGP:551 - 83 points.

Good, before we tackle the higher strengths, let's have an older OB again. And rather a prestige cuvee…

Knockando 1963/1985 'Extra Old Reserve' (43%, OB)

This baby spent its glass life in a square bottle. Colour: gold. Nose: ah well well well, this is different. More complex, wider, both more tertiary and with many more fruits, including tropical ones. Mangos in Knockando? You bet! It's also got a superb wax, between beeswax and more mineral waxes ala Clynelish, enchanting notes of hazelnut oil, some lime blossom, green tealeaves and jasmine that goes so well with that, freshly mown lawn... Tends to become a little chalky after a few minutes, though, not obligatorily in the best way. Mouth: fantastic! Old chartreuse (do you know the very rare white one?), honeydew, lemon liqueurs, high quality Pinot Gris (Alsatian, obviously), some malty things but less than in the modern ones… This is absolutely superb, and certainly more grassy and phenolic (albeit lightly phenolic) than most Knockandos. But as always, that may come from bottle aging. Finish: rather long, on… say some mint-flavoured tea sweetened with characterful honey. Comments: simply one of the best Knockandos I've tasted (but I haven't tasted hundreds). On par with the lovely 25 yo Special Release from three years ago.

SGP:551 - 88 points.

We just couldn't stop now. Why not try some (rare) indies?

Knockando 14yo 1994/2009 (50%, Douglas Laing, Old Malt Cask, bourbon barrel, cask #4863, 357 bottles)

Colour: pale straw. Nose: restrained, simple, barleyish… There isn't a lot happening in this one, despite the pretty butterscotch and croissants, and vanilla… And light honey, acacia-style. Or it's too subtle for me. Let's see… With water: no significant improvement, rather the contrary. Tiny touches of new plastic. Mouth (neat): it's a lightish rather floral and fruity Speysider, but there are many such lightish rather floral and fruity Speysiders. If you dig deep you'll find hints of mirabelles, and perhaps pears, but other than that, I find this baby a little immature. With water: umpfff… Finish: medium length. Touches of cider apples and lemon save it a bit. Comments: okayish. Some kind of interest because it's one of the very rare independent Knockandos, but other than that…

SGP:441 - 70 points.

Last one… And independent again…

Knockando 26yo 1980/2007 (46%, Duncan Taylor, Rare Auld, cask #1912, 268 bottles)

Colour: straw. Nose: there are similarities with the DL, although this one's more mature, a perhaps more complex. I enjoy this oily side (sunflower oil) and the ripe apples, as well as the touches of fresh butter and custard, and perhaps these very distant whiffs of crushed mint leaves, but other than that, it's slightly boring whisky. Mouth: sweet and fruity alcohol, cherries, apples, sweet barley, corn syrup… What's quite pleasant is the fattish mouth feel, akin to that of liquid honey. Finish: medium length. Sweet barley to the power of two. Comments: rather good well-aged malt whisky, no more, no less. A bit 'yawny', perhaps.

SGP:541 - 78 points.

This time the officials won fair and square, which doesn't always happen at WF Towers.