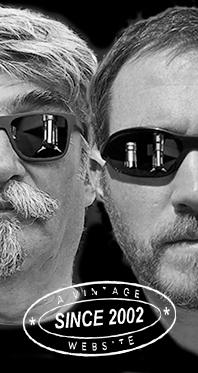 Home
Thousands of tastings,
all the music,
all the rambligs
and all the fun
(hopefully!)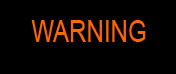 Whiskyfun.com
Guaranteed ad-free
copyright 2002-2015



June 18, 2015

---

Isn't an A'bunadh verticale
actually horizontal?

Yet another stupid headline, hope it'll win an award. Anyway, in an ideal world, any dedicated whisky blogger would follow each and every new rendition of the iconic A'bunadh. The problem is that there are so many new whiskies these days, that that would be impossible to do – and perhaps suspicious. Too little time, and, ach, err, too few cells in our liver. But we'll still have a few today, and have them vertically at that, even if there's no ages and no vintages on them, which means that any new one might be older than a previous version. As often, we'll start this with an easy aperitif…

Aberlour 12 yo 'Un-chillfiltered' (48%, OB, +/-2014)

Liked it quite a lot last time in 2013. Like the strength as well, these good people do not try to sell us water for the price of old malt whisky. Colour: gold. Nose: one of the toastiest entry-level whiskies around, with a terrific combination involving warm brioche, oranges, toffee, malt and café latte (not Sturbacks' – yeah they have written my name wrongly so many times on their stoopid cups, that I've decided to do the same.) Also pear jam, which is lovely, and black tea, cereals, maple syrup... Breakfast malt? Mouth: rich, creamy, potent, starting all on oranges and honey, raisins, sherry and coffee-schnapps. A touch of aniseed coming through then, a little raw barley and muesli, dried apricots, and then a little leathery/leafy oak, which brings a pleasant bitterness. Finish: long, very malty. Eau-de-vie-filled chocolate, perhaps. Comments: I find it very good. Like the chocolaty maltiness and the bitterish background.

SGP:551 - 84 points.

Time for A'bunadh. Batches 47 to 50, would that work for you?

Aberlour 'A'bunadh' batch #47 (60.7%, OB, 2014)

We had left A'bunadh at batch #45 (WF 87). Colour: amber. Nose: the usual whiffs of fresh varnish (almost glue) that are soon to go away, and then an oloroso-ed avalanche of dried fruits on a rather mineral backbone (limestone). Figs, raisins, dates, prunes, then vanilla fudge, toffee, butterscotch, brioche and croissants, then pipe tobacco, and just wee whiffs of 'old wine cellar'. You cannot be against all this. With water: perfect development. Cigars, soy sauce, humidor, earthy tea, old leather (horse saddle), hay… Yup, perfect. Mouth (neat): firstly kirsch and maraschino, with an almondy touch, then the very same dried fruits as in the nose, only a little rougher, like in a young eau-de-vie. That's right, kirsch. Burns a bit, but nothing abnormal. I mean, unusual. With water: a creamy honeyness, are rather less leathery/tertiary notes than in the nose when diluted. Rather more liquorice. Finish: long, balanced, on black fruitcake. Marmalade in the aftertaste. Comments: A'bunadh remains a star. Sur we need no age statements when the whisky's this good and when they actually do add a fair proportion of older whiskies to their vatting.

SGP:561 – 89 points.

Aberlour 'A'bunadh' batch #48 (59.7%, OB, 2014)

Colour: amber. Nose: less fruits, more grass, more stones. That makes it much less aromatic, more austere, and rather less 'A'bunadh' – as far as I can tell. What really comes out is artisan kirsch, as well as notes of cured ham. Some grassy tobacco too. With water: leather and ham! Old pipe tobacco! And few fruits, where are they? Mouth (neat): we're closer to #47, with this big orangey sweet olorosoness (while oloroso should not be sweet!), and notes of orange eau-de-vie, which is very singular – and which you'll remember forever once you've tried some. Indeed, like several tropical fruits, they do not taste like the fruits at all once distilled, which is always very surprising. Anyway… With water: the fruits arrive – it as about time. Gingery oranges and dates covered with cloves powder (apologies to all foodistas). Finish: long, spicy, relatively leathery. Comments: less immediate than #47. Isn't it great that they do not try to issue 'always the same whisky'?

SGP:561 - 87 points.

Aberlour 'A'bunadh' batch #49 (60.1%, OB, 2014)

Colour: amber. Nose: different again, but rather closer to #47 than #48, that is to say rather fruitier, with more raisins, dried figs, the 'mountain climber's fruit mix', rich muesli… There's always this wee flinty side in the background, and then a mix of corn syrup and maple syrup. No, no ideas as for the proportions. Also cloves and oranges. So yes, it's pretty Christmassy again. With water: as usual, gets meaty, leathery. Ham and moist pipe tobacco. Maybe a little Marmite (I'm sorry). Mouth (neat): excellent, citrusy and peppery. Put a bag of raisins into your mixer. Add half a glass of Cointreau, some ginger, some cloves, some nutmeg, a small cup of 'harsh' coffee (the best robustas), and push the button. To your good health! With water: ah yes this works, with a minerality, some tobacco, 'wild' cigars, Seville oranges, nutmeg (very big), a touch of ginger liqueur (AKA the palate killer when neat)… Finish: long, rather thick – goes down like oil – and spicy/orangey. Comments: we aren't far from batch #47, in fact.

SGP:561 - 89 points.

With these kinds of series you obviously have to split hairs. Let's do it once again, and we'll be done.

Aberlour 'A'bunadh' batch #50 (59.6%, OB, 2014) Colour: amber. Nose: almost exactly the same nose as that of batch #48. Perhaps a little more mint and leather? Perhaps… With water: it seems to be a little more expressive than #48 once watered down (as usual, at around 45% vol. using my dear Vittel). Spicy figs and this je ne sais quoi that hints at Moroccan pastilla. Flying to Marrakesh tomorrow, I'll tell you more about that when I'm back. Mouth (neat): almost the same as #48 again. Perhaps a little more earth and oak this time. With water: very, very close to #48 indeed. Almost as if they had split a larger batch. Finish: long, creamy, on raisins, praline, chocolate and spice cake. Not Moroccan space cake, mind you. Comments: you could call this baby batch #48.2.

SGP:561 - 87 points.

No we won't have batch #51, enough is enough. Not even sure it's out yet, is it? As for these A'bunadhs, they remain very great whiskies, even if they don't quite reach 90 in WF's little book. Oh and they are very useful to the pro-NAS brigade. Like, NAS is great, see A'bunadh! (yeah, or Uigeadail). Reminds me of that old Australian story, I've seen one black cow, so all cows are black. Or something like that.