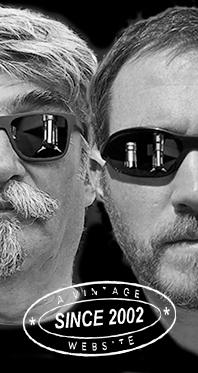 Home
Thousands of tastings,
all the music,
all the rambligs
and all the fun
(hopefully!)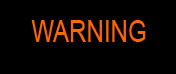 Whiskyfun.com
Guaranteed ad-free
copyright 2002-2015



May 25, 2015

---

All over Europe in several flights - part 4

After Liechtenstein on Friday, we could head east, to the Czech Republic. And then, we'll see…

Hammer Head 23 yo 1989 (40.7%, OB, Czech Republic, single malt, +/-2013)

We had tasted a first, younger version of this baby a few years ago, and found it more than pleasant (WF 78). Let's see what three or four more years have done to this juice that, if I'm not mistaken was distilled when that was still Czechoslovakia. Colour: gold. Nose: it's light, but it's pleasant, with notes of overripe apples, chamomile, hessian, almonds, engine grease and linseed oil. A little amount of damp cardboard as well, but that's rather 'a style' than 'a flaw' here. Mouth: good freshness, but also a touch of sugar. There's a cognacqy side, flowers, peppered butterscotch and touches of rhubarb jam. Or gooseberries? Light body. Finish: not too long, always with jams and sugar, touches of flowers again (acacia honey) and rather brown sugar in the aftertaste. Comments: really a fine drop, that rather hints at a blend. Good, one more point!

SGP:341 - 79 points.

Should we drive to Austria?...

Pfanner 'Classic' (43%, OB, Austria, single malt, +/-2014)

We're actually in Vorarlberg, where the countryside's so beautiful. Apparently, this baby won something like 'Best Austrian Whisky Award' at the IWSC. Colour: gold. Nose: it's young and a tad feinty at first nosing, with some plasticine, apple peelings… It's a very dry and grassy style, maybe not quite nosing whisky, but let's check the palate… Mouth: indeed, grassy and pretty cardboardy. Something dusty, perhaps, but the background is pleasantly bready. A handful of sultanas, which improves it. Finish: medium, still grassy, a little maltier. More oak in the aftertaste. Comments: may lack definition and focus, but it's not unpleasant to drink (while gazing out of the chalet's windows at the Vorarlberg's superb mountains.)

SGP:231 - 69 points.

And from Austria? Switzerland, of course. Grüezi mitenand!

Säntisblick (48%, OB, Switzerland, single malt, +/-2014)

Apparently, Säntisblick Distillery has nothing to do with the well-known Säntis. This malt was matured in Madeira wood. Colour: straw. Nose: oh fun! Coal smoke, new rubber boots, linoleum, laspang souchong… This is very smoky, quite brutal as far as styles are concerned, and not totally unlike that bizarrely smoky Balcones from Texas. You're right, the name's Brimstone. So this is Brimstone from Switzerland. Mouth: same feeling, this is very funny. I'm not sure it's balanced, and it's certainly not orthodox malt whisky, whether peated or not, but I find, yeah, lots of fun in this very smoky rubberiness, this feeling of crunching brown coal… of chewing a latex dress (S., what goes on in your personal life is not our business!) Finish: long, acrid, ultra-dry. And very smoky. Comments: excellent bad whisky ;-). You won't quaff a whole tankard of it, though.

SGP:358 - 80 points.

Säntis Malt 9 yo 'Edition Formosa' (53%, OB, Switzerland, single malt, 432 bottles, 2014)

Some Appenzeller whisky selected by some excellent Taiwanese whisky people, how unlikely is that? In fact, it's not. This baby was matured in an old beer cask and finished in sherry. Tell me about haute cuisine. Colour: rich amber. Nose: quiet please… This is something else. I didn't know you could distil packs of Werther's Originals! And Mars bars! And millionaire shortbread! A lot of caramel indeed, chocolate, brown ale (drops), fudge… And I'd swear there's some fruity hop inside. A rather spectacular nose, for sure. With water: it's a kind of very fragrant bourbon with high rye content. I especially like the touches of mint, myrtle and camphor that come out. Mouth (neat): same feeling again. A thick chocolate and praline and caramel, plus candied cornflakes, plum wine, triple sec, and reduced spiced wine. Cloves and caraway cooked in a PX sauce. The whole's very thick, but not stuffy. With water: excellent! Spicy and rounded at the same time. Reminds me of some excellent sangria with some gin poured in. But not just that… Finish: quite long, with some fruits now. Grenadine, strawberries… Comments: a movie malt. Very well made – and selected. Säntis did it again.

SGP:552 - 86 points.

A last one… Let's stay in good old Switzerland.

Langatun 4 yo 2010/2014 'Old Eagle' (44%, OB, Switzerland, rye, 300 bottles)

Colour: gold. Nose: right, after the monsters that we just tried it's getting a little difficult. Indeed this one's much lighter, more on brioche and pastries – say croissant , with some sweet oak and burnt bread. Overtoasted toasts. I do not seem to find an obvious rye-ness. Mouth: well, there's much more happening on the palate. The rye's there, there is some earth, spicy herbs, then more toasted bread and pastries, kugelhopf (warum nicht?), drops of dry Madeira (perhaps), a touch of salt, maybe triggered by the Madeira notes – but I doubt there's any Madeira in there, a little pepper, lavender bonbons (nothing soapy here), vanilla… It has got an American side for sure. Finish: quite long, with a lot of rye, fudge, vanilla and spicy oak. Comments: not a wham-bam nose, but a wham-bam palate. There's also a version at 60.7% vol., that one should be explosive. I think the Swiss have really improved their whiskies, and that Switzerland may well be becoming another great whisky nation. A shame that the Swiss Franc became so expensive.

SGP:452 - 83 points.

So we may have more Swiss whisky next time… Hoppla!